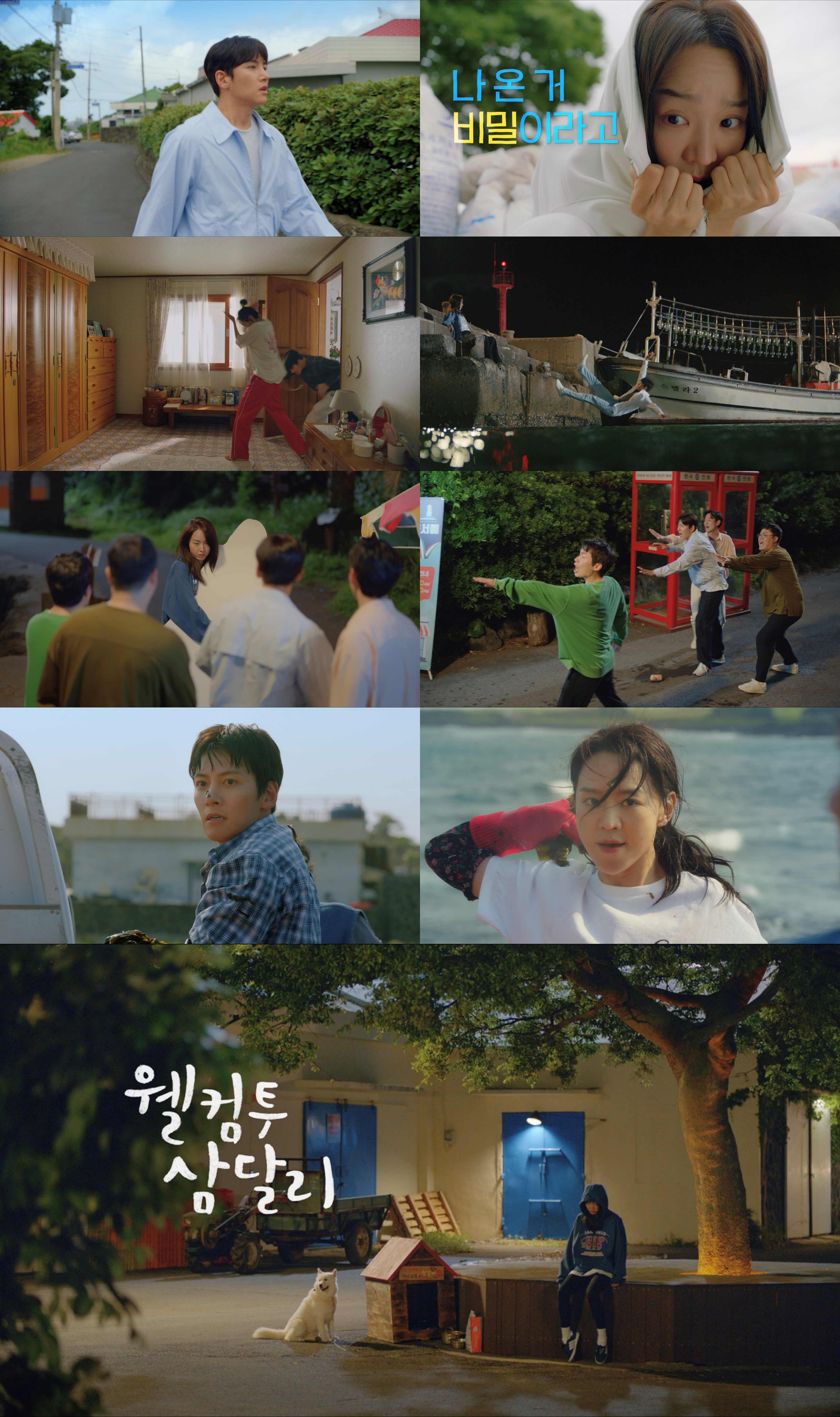 JTBC's drama Welcome to Samdalri has released its first teaser, set to premiere on December 2nd.
>> Ji Chang Wook and Shin Hye Sun Team Up for New Romance Series Set on Jeju Island
Welcome to Samdalri follows Sam Dal (portrayed by Shin Hye Sun) who experiences a sudden loss of everything she had built in Seoul. Returning to her hometown, she reunites with her childhood friend, Yong Pil (Ji Chang Wook) and a heartfelt love story unfolds as they come to realize their mutual affection for one another.
The new trailer begins with Sam Dal's unexpected return to the village, causing an uproar in the whole town. However, the excessive attention she receives clearly makes her uncomfortable, suggesting that her return from Seoul, her dream city, is prompted by some misfortune in her life.
There's another compelling reason for her desire to maintain a low profile: her childhood friend, Yong Pil, still resides in the town. Despite her earnest attempts to stay inconspicuous, she struggles to remain unnoticed. Soon, the two friends find themselves back in the same town and their longstanding affection begins to rekindle over time.
The production team has expressed, "The unpredictable dynamic between Yong Pil and Sam Dal will bring excitement and laughter to the show. Please anticipate this upcoming drama."
Source (1)