Edited by Hong Hyun Jung
Translated by Hana Lee
Which Korean films will captivate moviegoers in 2023? The new installments of The Roundup and Hansan: Rising Dragon are dropping this year, and Boston 1947, starring Im Si Wan and Ha Jung Woo, confirmed its September release. Additionally, Kim Da Mi and Jeon So Nee's Soulmate is coming to theaters in March. What other films will be returning to the big screen this year? Without further ado, let's take a look at the ten most-anticipated Korean films slated for release in 2023.
Bogota: City of the Lost
Starring: Song Joong Ki, Lee Hee Joon and Kwon Hae Hyo
Synopsis: Set in Bogota, Colombia, the movie follows a young boy who arrives in Bogota without money and grows into a man who constructs his own kingdom.
Song Joong Ki, who enjoyed great success with Vincenzo and Reborn Rich, will return to the big screen this year. Besides Bogota: City of the Lost that was shot overseas, he has another film titled Hwaran coming to cinemas very shortly, which he starred in without getting paid.
Cobweb
Starring: Song Kang Ho, Im Soo Jung, Oh Jung Se, Jeon Yeo Been and Krystal
Synopsis: Cobweb follows a director who is obsessed with perfecting one of his old movies that was released in the 1970s when films were subjected to censorship. As he decides to re-film it to change the ending, he faces conflict with the cast and crew who don't understand why the script has to be rewritten.  
Cobweb draws much attention as it is a star-studded new movie by director Kim Ji Woon. Its setting in the 1970s is also something to look for in the upcoming movie. All eyes are on whether the film will bring him success and break the slump he's been in lately.
Dream
Starring: Park Seo Joon and IU
Synopsis: Dream follows a professional soccer player facing a crisis in player life who becomes the coach of the ragtag soccer team.
Expectations are high as the new movie will bring Park Seo Joon and IU together to collaborate with Extreme Job director Lee Byung Hun.
Concrete Utopia
Starring: Lee Byung Hun, Park Seo Joon, Park Bo Young and Park Ji Hoo
Synopsis: Concrete Utopia follows a group of survivors flocking to the Hwang Goong apartment, the only building that remains intact in an earthquake-ravaged Seoul.  
With the success of recently released webtoon-based dramas, viewers are wondering if the momentum will continue with webtoon-based movies. The upcoming show is based on Kim Soong Nyung's popular webtoon and shares the same worldview as dramas Pleasant Bullying and Concrete Market (literal title) as well as Ma Dong Seok's movie Wilderness (literal title).
The Moon
Starring: Do Kyung Soo, Sol Kyung Gu, Kim Hee Ae
Synopsis: The Moon centers around a man stranded in space and another man on Earth who tries to save him with frantic effort. 
Director Kim Yong Hwa, who opened up fresh possibilities for South Korean fantasy films with the Along With the Gods series, is now presenting a new sci-fi film. Viewers are wondering if The Moon will be able to set a good example for poorly-received sci-fi movies in South Korea.
Hi.5
Starring: Lee Jae In, Yoo Ah In, Ahn Jae Hong, Ra Mi Ran and Kim Hee Won
Synopsis: Hi.5 follows five ordinary people who accidentally acquire super powers and meet those who want their powers.
The upcoming film marks the first fantasy movie helmed by Kang Hyung Chul, who previously worked on Scandal Makers and Swing Kids. The star-studded cast also raises expectations for the movie.
The Child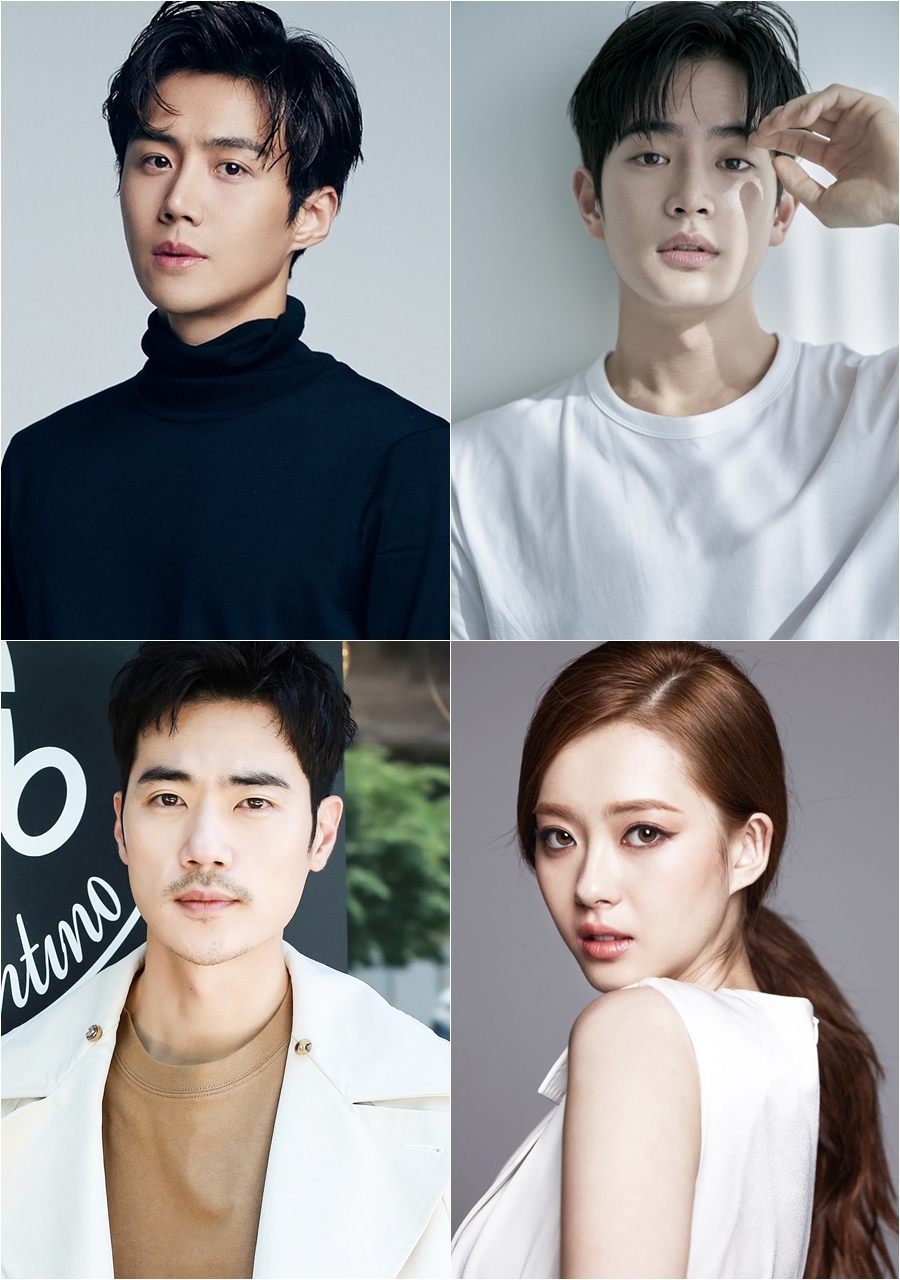 Starring: Kim Seon Ho, Kang Tae Joo, Kim Kang Woo and Go Ara 
Synopsis: The Child tells a story of a former boxer who starts being chased by mysterious individuals. 
Kim Seon Ho will make a big-screen comeback with The Child, a new film directed by Park Hoon Jung of The Witch series and Night in Paradise. Ahead of the movie's release, the director will have another film called Tyrant released.
Smuggle
Starring: Kim Hye Soo, Yum Jung Ah, Jo In Sung, Park Jeong Min and Go Min Si
Synopsis: Set in the 1970s, the movie follows two women caught up in a smuggling scheme in a small, peaceful seaside town.
The movie already brought about much attention for starring Kim Hye Soo and Yum Jung Ah, but what's most noteworthy about the film is that it's helmed by Ryoo Seung Wan. Smuggle is listed as one of the most-anticipated films slated for release this year.
Possession
Starring: Kang Dong Won, Huh Joon Ho, Esom and Lee Dong Hwi
Synopsis: Possession tells the story of a fake exorcist who is commissioned to solve the case of a young girl suffering from a powerful demonic possession. Although he cannot see or hear ghosts, he strives to solve the issue with genius instincts.
This film marks the directorial debut film of Kim Sung Shik, who previously worked as an assistant director for Parasite. Kang Dong Won described the flick as a horror action film at last year's Busan International Film Festival. All eyes are on how the story will pan out.
Virus
Starring: Kim Yoon Seok and Bae Doona
Synopsis: The movie is about a peculiar virus that causes its hosts to experience feelings of love. The story begins as the host of the infection comes across a researcher who studies the cause of the disease.
The movie revolves around the deadly virus that causes people to feel powerful emotions. Films about infectious diseases have received more attention than before since the pandemic. Will Virus become one of them? 
Edited Hong Hyun Jung: I am a K-content guide who publishes various articles for people to enjoy Korean movies and dramas deeper and richer. I'll introduce you to the works that you can laugh, cry and sympathize with.