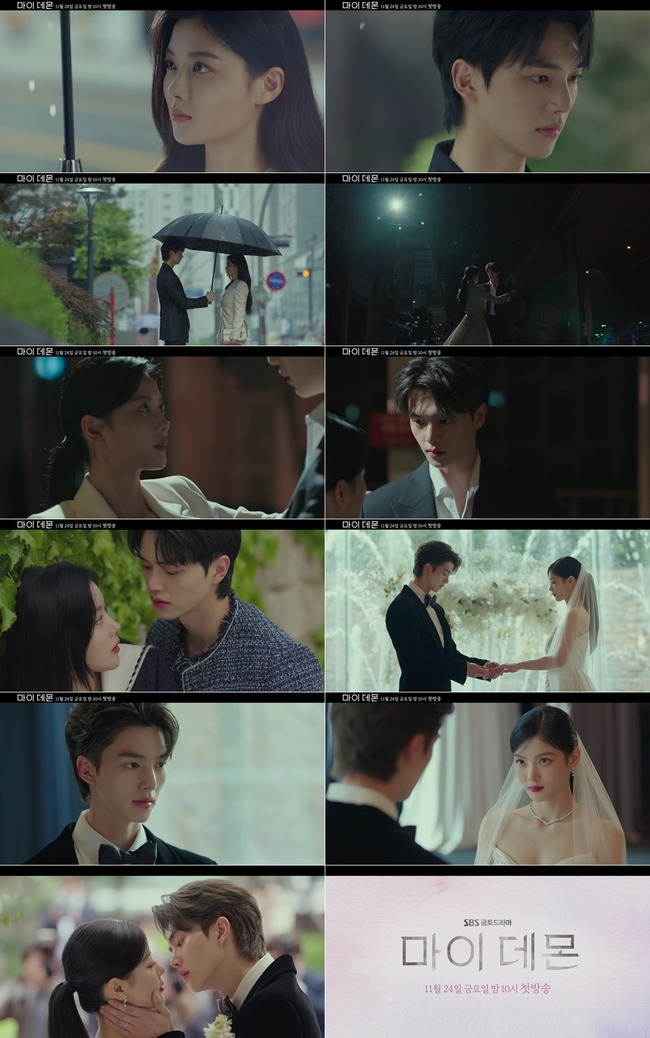 SBS has unveiled a new teaser trailer for its upcoming Friday-Saturday drama titled My Demon, starring Kim Yoo Jung and Song Kang.
My Demon centers around the contract marriage between a devil-like heiress Do Do Hee (Kim Yoo Jung) and demon Jung Gu Won (Song Kang) who loses his powers in a blink.
Kim Yoo Jung takes on the role of Do Do Hee, the heiress of Mirae Group, who unexpectedly falls in love with a demon. Surrounded by adversaries, she is skeptical about both people and love. Will the demon be the one to bring about her destruction or her salvation?
Song Kang steps into the role of Jung Gu Won, an irresistibly attractive demon. For more than two centuries, Gu Won has reigned as the supreme predator by tempting humans who are trapped in their own personal hells. However, everything changes when loses his powers after he encounters Do Do Hee. Now, he finds himself in a situation where he must protect her to ensure his own survival.
The newly released video portrays Do Hee and Gu Won unable to turn their gazes away from each other. She repeats to herself, "Don't be fooled; you're not marrying him for real. Something fake is always easier to believe." Despite her determined attempts, she is constantly attracted to him every time they cross paths. Her confusion is evident, and his grumbling, "Again, it's just me," heightens anticipation for their upcoming romance.
The clip ends with the two entering into a contract marriage. Gu Won puts a ring on Do Hee's finger and whispers, "You haven't forgotten our contract, right? What is it that you desire?," foreshadowing the unpredictable dynamic that will unfold between them.
My Demon premieres on November 24th.
Source (1)