FIFTY FIFTY's Legal Battle Against ATTRAKT Intensifies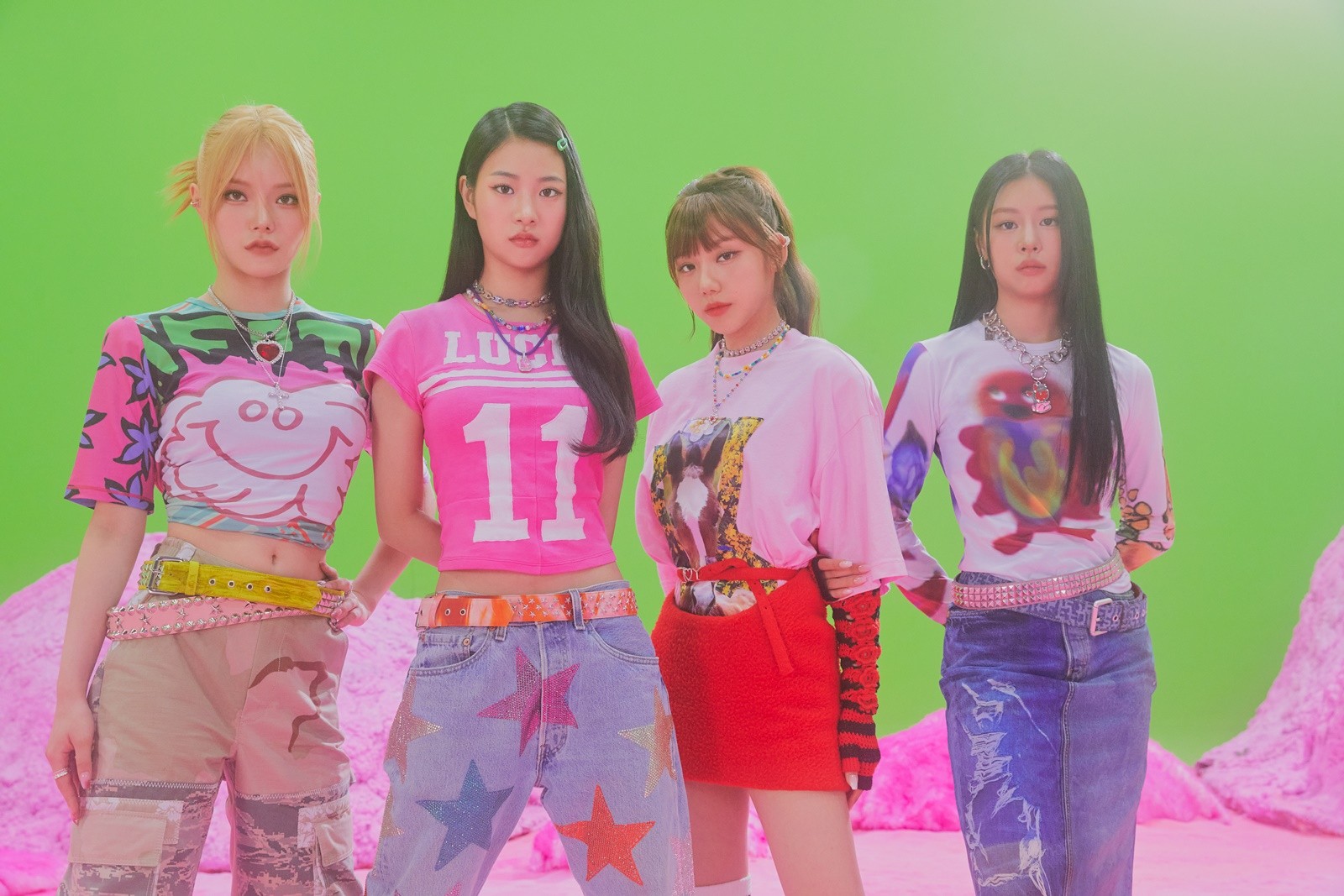 The first hearing for the preliminary injunction application, filed by FIFTY FIFTY against their agency ATTRAKT to suspend their exclusive contract, was held on the afternoon of the 5th at the Seoul Central District Court.
On this day, FIFTY FIFTY's legal representative cited reasons for terminating the exclusive contract, stating, "ATTRAKT has been negligent in providing accurate settlement information, violated their obligations to take care of the physical and mental well-being of the artists and failed to provide sufficient human and material resources to support the group adequately."
Furthermore, the attorney stated, "ATTRAKT did not inform or get permission from the members regarding how the advance payment from Star Crew ENT and Interpark would be distributed. It's hard to confirm if 6 billion won ($4.6 million) out of the 9 billion won ($6.9 million) advance payment was actually used for our group. If ATTRAKT has already spent all the advance payment they received, it raises concerns about their ability to pay us on time for our earnings."
FIFTY FIFTY has repeatedly emphasized that they cannot work with ATTRAKT anymore due to a difficult relationship caused by various reasons. Being aware of the recent criticism and public opinion surrounding the members, their side of the lawyer stated, "It's not about the money. My clients are facing a lot of unfounded rumors and speculations, which is causing them a lot of hardship."
In response, ATTRAKT claimed that the members had consented to both the process of signing and terminating the trainee contract with Star Crew ENT and subsequently entering into a new exclusive contract with ATTRAKT.
Regarding the trust relationship, ATTRAKT mentioned, "We want to discuss with the artists as soon as possible, but we couldn't get hold of them. Of course, discussing is the artist's personal freedom, but the essence of the matter is that there are external forces strongly present behind these young girls," highlighting the influence of external intervention in the background of the exclusive contract termination.
Furthermore, ATTRAKT's side countered the accusations of financial incompetence, stating, "The representative invested their entire personal fortune and even utilized funds from his elderly mother. With a total investment of 8 billion won ($6.1 million), it would be unjust and defamatory to speculate about his competence," expressing their hope for FIFTY FIFTY to continue their music activities.
On the 23rd of last month, ATTRAKT disclosed that external parties were trying to influence the termination of exclusive contracts with the members of FIFTY FIFTY. ATTRAKT identified the representative of The Givers, Ahn Sung Il, who was responsible for producing music for FIFTY FIFTY, as the mentioned external force. However, The Givers denied these allegations, stating that they are baseless.
>> Contradictory Texts Revealed in the FIFTY FIFTY vs. ATTRAKT Lawsuit
ATTRAKT's CEO Revealed to be One of the Heroic Employees Who Protected a Bullied Idol
It has recently come to light that Jeon Hong Joon, the CEO of ATTRAKT, was one of two label employees who defended an idol member from her group members. The incident in question involved Lee Ji Hye, a former member of the K-Pop group S#arp, which included Chris, Seokhyun, Seo Ji Young, and Lee Ji Hye.
To provide some background, Lee Ji Hye faced bullying from her fellow group members as her popularity grew. The tension reached its breaking point when Seo Ji Young mocked Lee Ji Hye by singing, "Lee Ji Hye is such a jerk," in an elevator. Unable to contain her frustration any longer, Lee Ji Hye shouted back, "Then how talented are you?" and allegedly struck Seo Ji Young twice. The situation escalated further when Seo Ji Young's mother appeared and assaulted Lee Ji Hye.
Subsequently, Seo Ji Young's family held a press conference to remove Lee Ji Hye from the group. During the conference, Seo Ji Young claimed that Lee Ji Hye had punched her more than seven times and that she had never cursed against Lee Ji Hye.
However, the press conference took an unexpected turn when the group's manager stood up for Lee Ji Hye, dismissing Seo Ji Young's claims as baseless and testifying that he had heard Seo Ji Young cursing at Lee Ji Hye.
Jeon Hong Joon, the CEO of ATTRAKT, then revealed that Seo Ji Young's mother had verbally abused and physically assaulted Lee Ji Hye. Startled by her manager's rebuke, Seo Ji Young hastily left the press conference before completing her statement.
FIFTY FIFTY Drops Barbie Movie OST "Barbie Dreams" Featuring Kaliii Amid Controversy
FIFTY FIFTY released their new song titled "Barbie Dreams" featuring Kaliii on July 7 KST.
The song has been included in the soundtrack for the highly anticipated Hollywood film Barbie starring Margot Robbie and Ryan Gosling.
The group plans to release its full soundtrack on July 21st, aligning with the movie's premiere in theaters across the United States.
This week, FIFTY FIFTY's track "Cupid" rose to No. 13 on Billboard's Pop Airplay chart, marking its eighth week on the chart. With this achievement, "Cupid" now joins the ranks of BLACKPINK as the South Korean girl group with the most weeks spent on the chart.
Fan Reactions
I don't know who to support. FIFTY FIFTY or the CEO🤦‍♀️ https://t.co/7xcdOjrrxw

— LynnyLisa🖤💖✨ (@lynnylisa) July 6, 2023
We are all should be suspicious with this so called CEO since the beginning

— KiKy (@kikydols) July 4, 2023
we're wondering why attrakt isn't handling their business privately but i think its because ceo jeon hong joon is trying to get the public on his side in correspondence to siahn trying to take 5050 from him. hence all these random articles about "external forces"

— ky! ★ (@sioszn) June 27, 2023
The case is in the court but CEO Jeon Hong Joon is making claims of investing heavy amounts for fifty fifty and giving statements in media without any proofs and defaming fifty fifty. Somehow the Knetz believe his claims & hating on fifty fifty

— DinATX (@din_atx) July 4, 2023
They try so hard to cancel Fifty Fifty 🙄. Poor Girls

— Jojo Say (@JojoSay6) July 4, 2023
but what did he do to protect hotshot? or fifty fifty? https://t.co/7wOJFJguR4

— noa (@forkimbit) July 6, 2023
Fifty fifty's CEO should have waited for the music to be out before starting all this mess😪😭😭😭😭

— leal (@Maybeimfifty) July 4, 2023