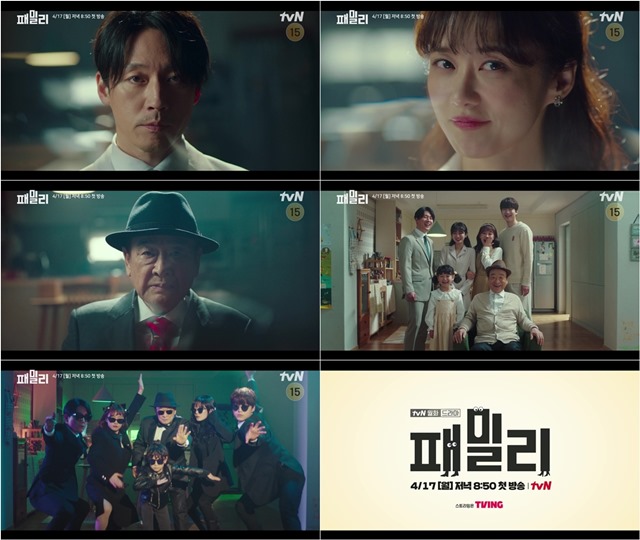 tvN's Family (literal title) has released its first teaser video, featuring  Jang Hyuk and Jang Nara.
Family is a comedy family drama that follows the story of Kwon Do Hoon (played by Jang Hyuk), a National Intelligence Service (NIS) agent who disguises himself as an ordinary office worker, and his wife Kang Yu Ra (Jang Na Ra), who aspires to have a perfect family.
The teaser video begins with Kwon Do Hoon and Kang Yu Ra exchanging eye contact as mysterious music plays in the background. The two nod at each other before the scene changes to Do Hoon's father, Kwon Woong Soo (played by Lee Soon Jae), wearing a bowler hat. Along with him, Kwon Do Hoon, Kang Yu Ra, Kwon Ji Hoon (Kim Kang Min), Lee Mi Rim (Yoon Sang Jeong), and Kwon Min Seo (Shin Soo Ah) are seen posing for a group shot. However, the power suddenly goes off, and everyone appears in all-black suits and sunglasses in the dark, raising curiosity about what's happening.
Family will premiere on April 17th.
Source (1)