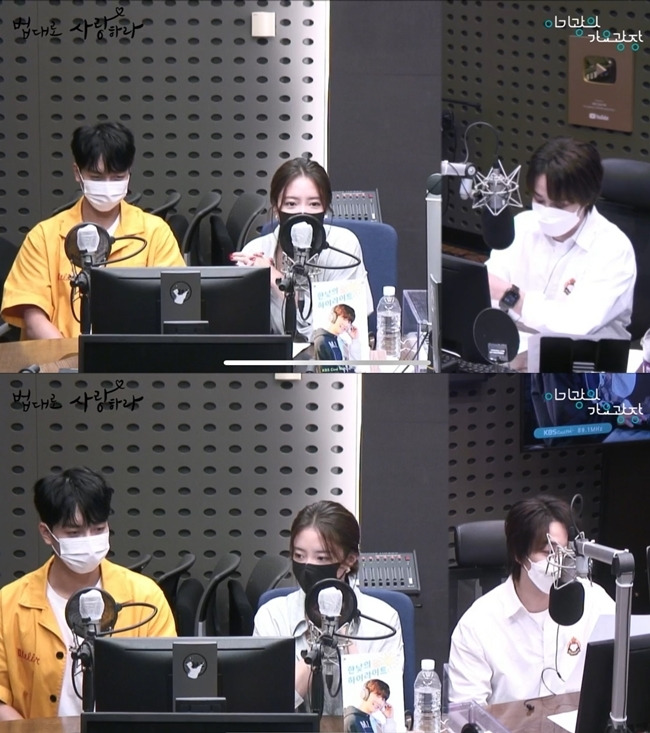 Lee Seung Gi and Lee Se Young, the two stars of the new KBS drama The Law Cafe, appeared on KBS Cool FM's Music Plaza as guests.
Set to premiere later today, The Law Cafe tells the "law-mance" story of a prosecutor-turned-landlord and a whimsical lawyer. Lee Se Young introduced the drama as "a romance, comedy, healing drama with a hint of law." Lee Seung Gi chimed in, "Most legal dramas are conducted within the courts, but our drama deals with the clients who visit the cafe to seek legal advice. It's going to be a warm, healing drama."
Kim Jung Ho, played by Lee Seung Gi, was a genius elite prosecutor who always topped his class but is now a web novel writer and an owner of a building. "He's by far the smartest character I've played," the actor explained. "I" ve always wanted to play a genius role, but I never got the offer. It finally happened 18 years after my debut, and I couldn't miss this chance."
Lee Seung Gi and Lee Se Young will turn into ex-lovers who reunite as a landlord and the new tenant in The Law Cafe. "In rom-coms, the lead characters have to stay in the same space or continue to bicker with each other. So this is the perfect setting for that."
Lee Se Young talked about reuniting with Lee Seung Gi four years after A Korean Odyssey. "Now I'm comfortable around him, but it was a bit difficult at first because in A Korean Odyssey, I was a zombie that lived off him (Lee Seung Gi). Then later, I turned into a villain. So it was a bit awkward at first," she shared.
Source (1)