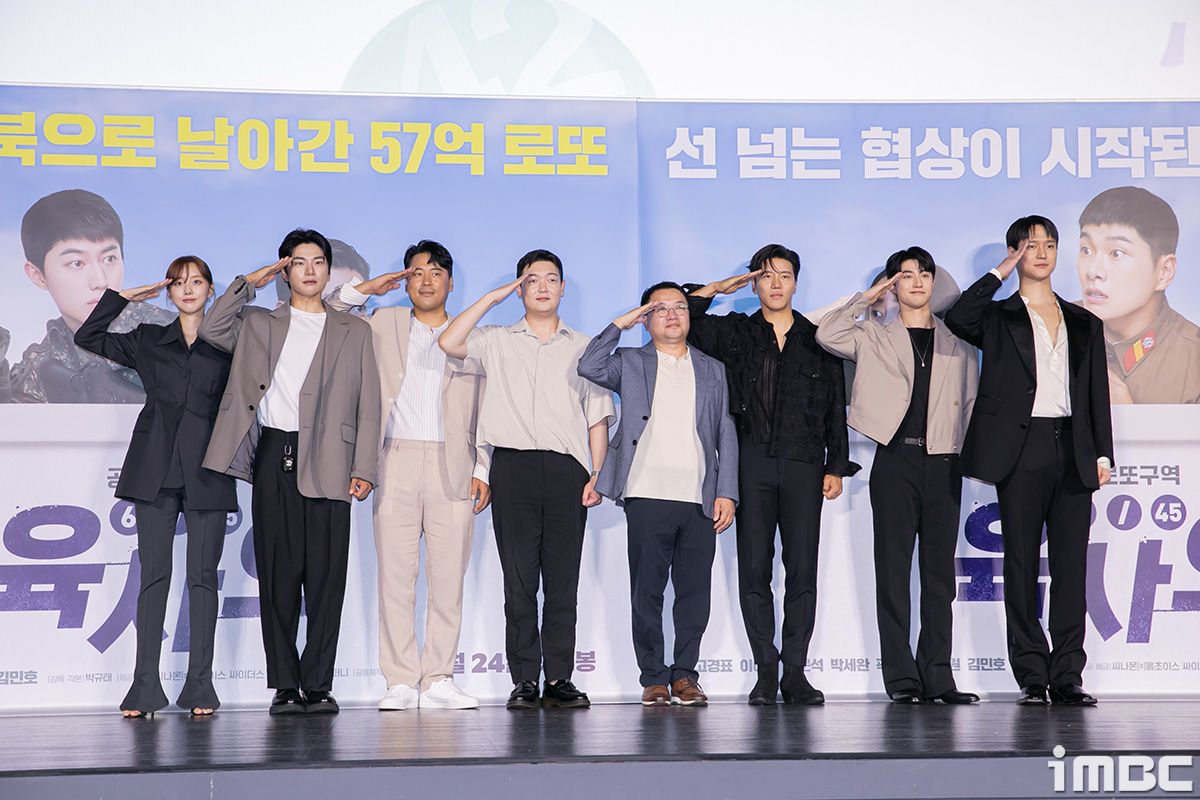 This summer, the only comedy movie '6/45' will please the audience.
On the 27th, Director Park Gyu Tae, actors Go Kyung Pyo, Kwak Dong Yeon, Lee Yi Kyung, Um Mun Suk, Park Se Wan, and more attended the press conference for the movie 6/45.
6/45 tells the comic story of South Korean and North Korean soldiers meeting up secretly when the wind blows a first prize lottery ticket past the military demarcation line and into North Korea. It comes from Man on the Edge and Hi! Dharma! director Park Gyu Tae.
Go Kyung Pyo is returning to the comedy genre after a long time. "I like comedies," the actor shared. "I was even on the crew of the first season of SNL Korea. It's been a long time since I've had an opportunity to make people laugh, so I'm happy to be a part of this movie." Kwak Dong Yeon chimed in, "I was reading the script while filming in the countryside, and it was so interesting that it woke me up. It was the middle of the night, but I still called my agency to tell him I wanted to do it."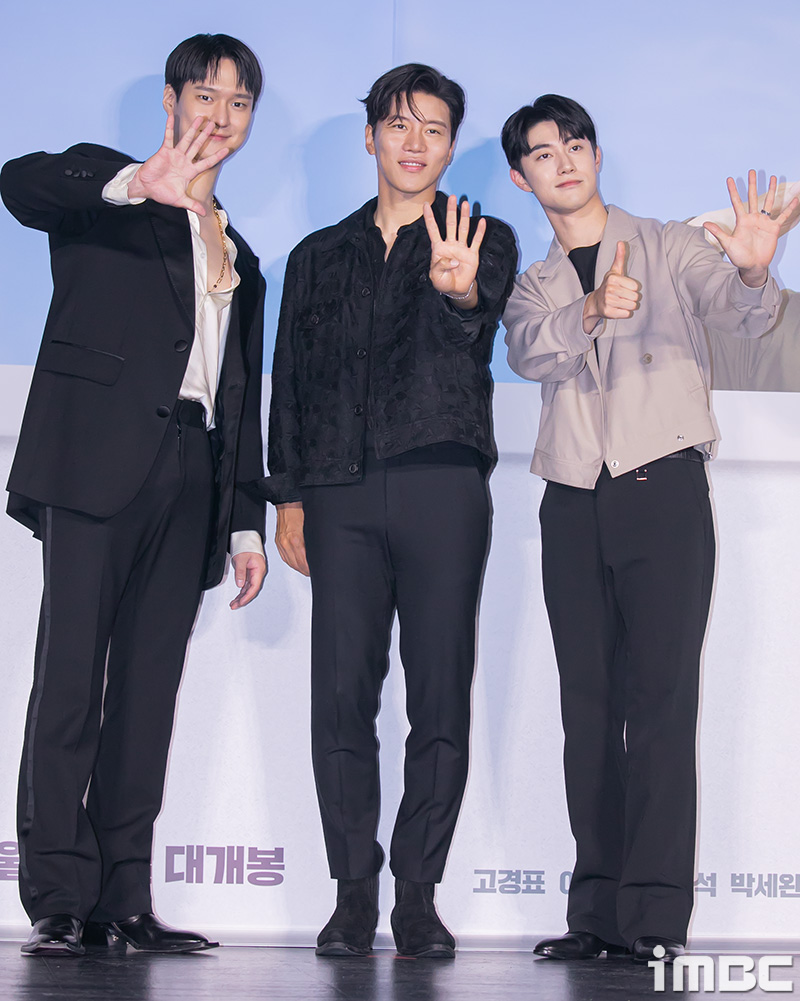 Go Kyung Pyo also explained his philosophy of acting in the comedy genre. "Comedy is adding a little bit of overacting to sincerity. The characters in the movie have to focus on the situation and just overact a little bit more than usual," he explained. Kwak Dong Yeon also added, "I was told that I'm a monster that lives on laughter. I have this desire to make others laugh, so I sublimated into my job and acted on it."
The actors showed confidence in their movie. Park Se Wan shared, "I shot the movie without getting stressed. I was so happy while filming, and you'll feel that fun when you watch the movie." Lee Yi Kyung commented, "It's the only comedy movie (to be released). There's nothing to laugh about these days. So even if you're just casually enjoying the movie, you'll have a blast."
Meanwhile, 6/45 will hit the screen on August 24th.
Source (1)