As BLACKPINK's Jennie and BTS' V got swept up in dating rumors, more evidence surfaced proving their romantic relationship. On May 23rd, a post titled 'Additional proof found on Jennie and V's Instagram' was uploaded to an online community. The post includes some of Jennie and V's Instagram posts.
Last December, BTS members opened their personal Instagram accounts. On December 7th, Jennie's personal Instagram was added to V's following list.
Soon, V unfollowed Jennie's personal IG account and uploaded a post on the global fan community platform Weverse saying, "Is there any way to disable the recommendation list? It's one scary application". Later, it was revealed that V followed Jennie's IG account by accident because of the recommended account list.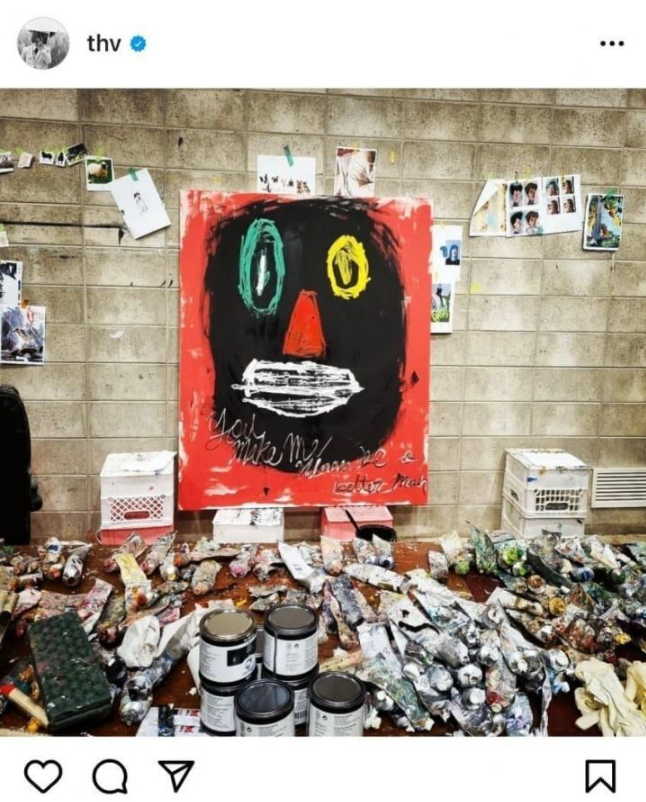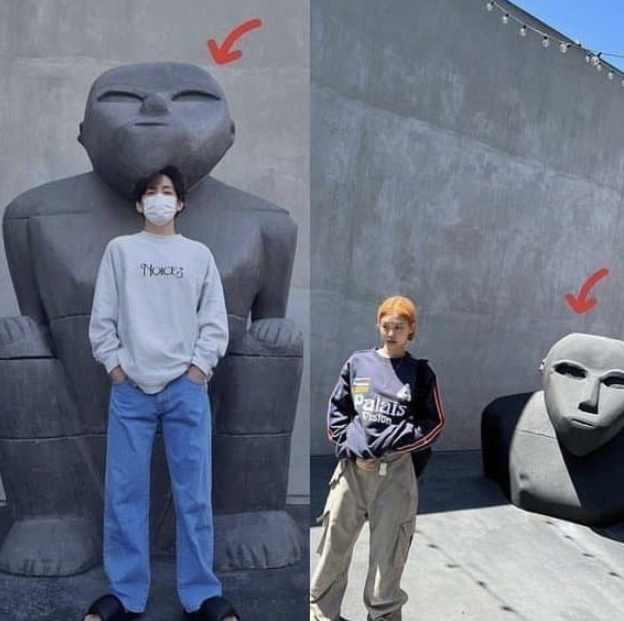 On December 20th last year, V wrote, "You make me want to be a better man," on his Instagram account. Along with the caption, he posted a photo of himself in front of a sculpture. A few days later, the female singer uploaded a photo of herself taken in front of the same statue that the male singer was spotted nearby.
On top of that, on February 4th, they both posted pictures of a bottle of wine that had the same production year and grabbed fans' attention. Jennie put a heart emoji on '1996', the year the wine was manufactured, and drew curious fans to her post.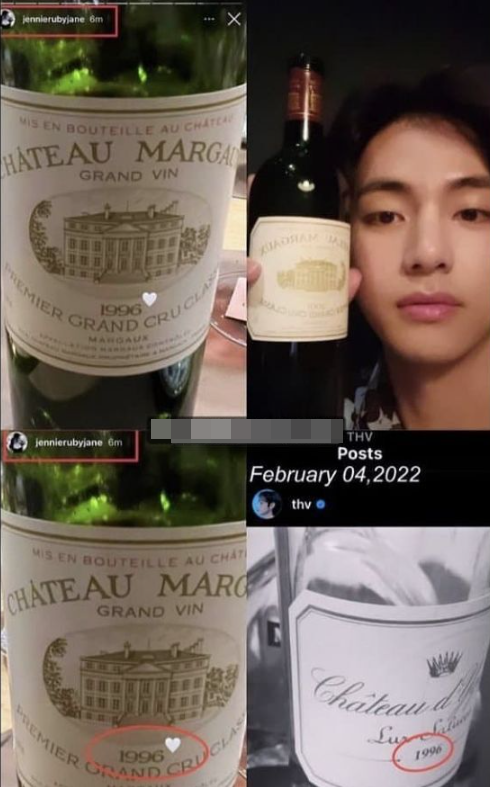 After V and Jennie's dating rumor made the headlines on May 23rd, an anonymous user wrote a post named "V and Jennie Finally Exposed" on an online community.
The post's author wrote, "I wanted to post this so bad since they left the country together. It feels so good that I finally got the chance to tell you. They both flew in business class on T'way Air. Since they were so openly strolling around the airport, I assumed they were going public with their relationship." T'way Airlines is known for leaving no flight information, which fuels rumors of their romantic relationship. The post, which started Jennie and V's romance rumor, has now been deleted.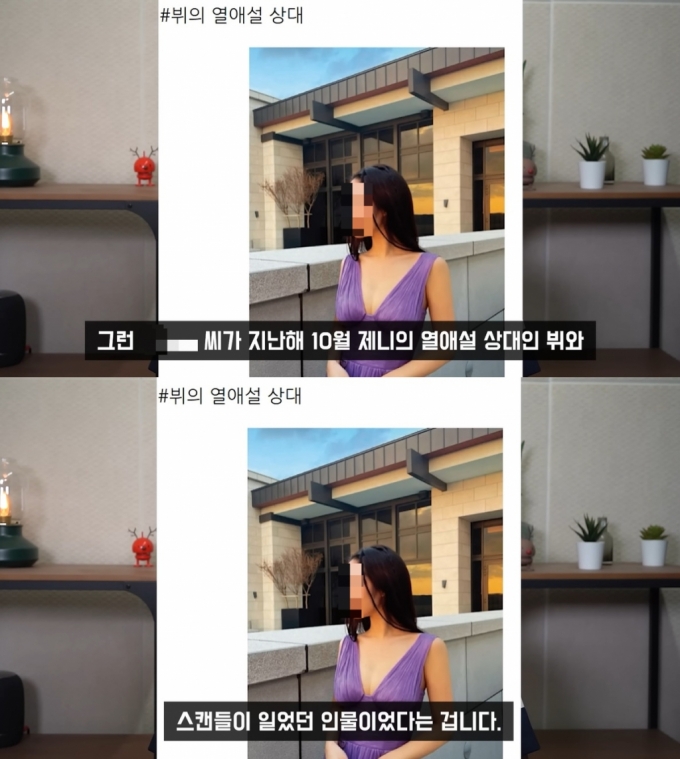 Meanwhile, YouTuber Lee Jin Ho argued that A, the daughter of a conglomerate who was involved in a dating rumor with V last October, claimed to be Jennie's best friend. He explained, "Jennie and A are close friends, and they've gone to a party together." He added, "A is a person who got swept up in dating rumors with V in October last year."
Lee Jin Ho said, "When V and A attended the KIAF 2021 VVIP preview together, there was a rumor that the two were dating." He continued, "But V wrote on his social media saying it's pathetic, and he denied the idea of having a romantic relationship with the woman."