Edited by Young Jun Yang
Translated by Esther Lee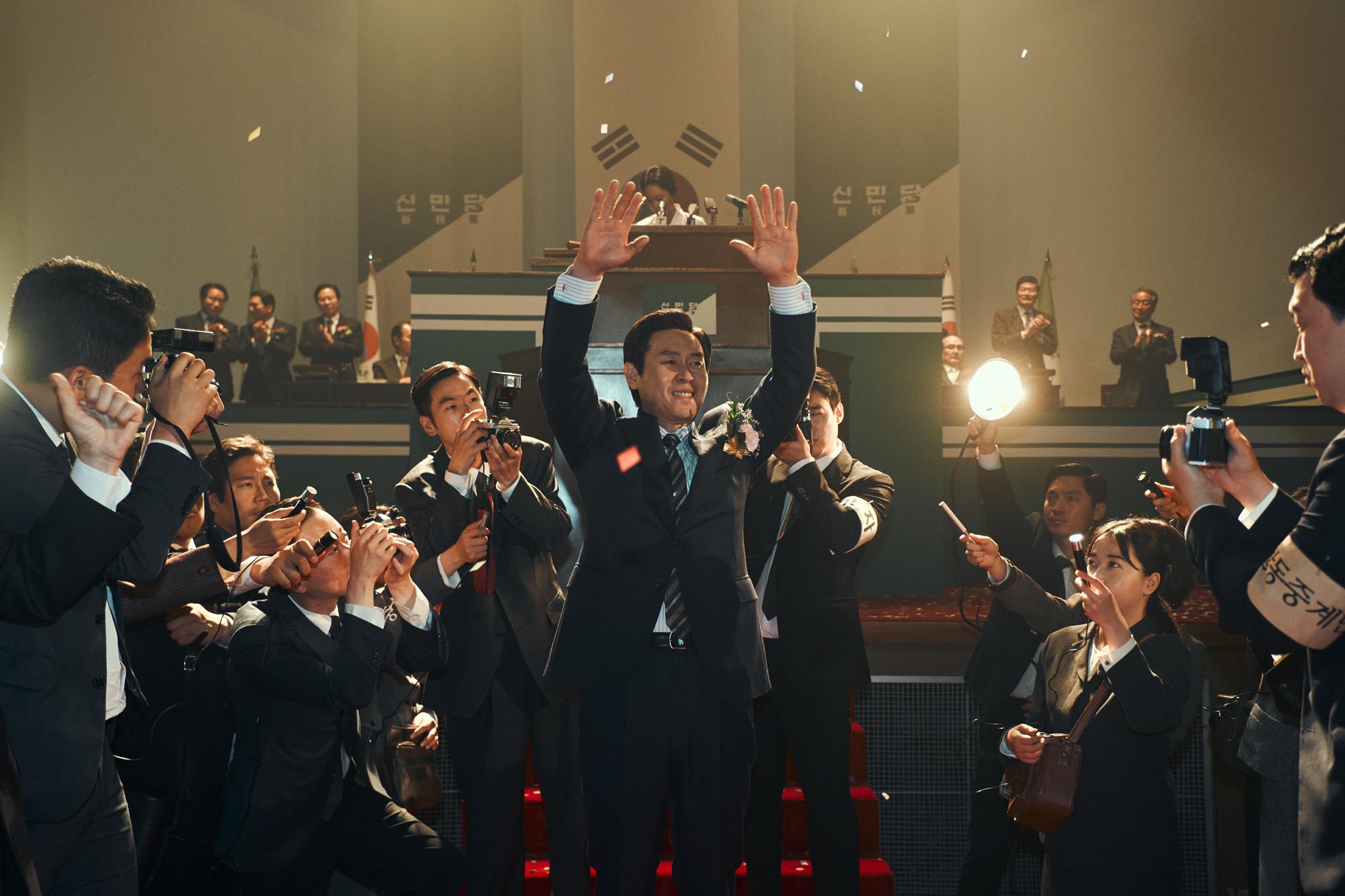 I would be lying if I said I wasn't concerned about the release of this political movie when the presidential election is right around the corner. However, it did not take long for me to realize that I was worried for no reason. Politics used as a cinematic device, Kingmaker deals with the relationship between two men with vastly different values and asks the audience questions about moral dilemmas.
The movie is set in the 1960s and 1970s, following a group of people who attempt to replace the dictatorship with democracy. Kim Woon Beom is a politician who insists on doing what is right, but he faces constant challenges due to his moral decisions. Seo Chang Dae, a naturalised North Korean, appears in front of Woon Beom and offers him help. With his great strategy, Chang Dae makes Woon Beom a congressman and then a presidential candidate. However, their relationship begins to falter as they clash with their ethical and moral values.
The basic premise of Kingmaker's plot is based on historical events. Kim Woon Beom and Seo Chang Dae are characters inspired by the late former President Kim Dae Jung and his PI agent Um Chang Rok, also known as the "fox of the presidential election." The political tensions between the two and the people around them are like what I've read in my history textbooks. However, this movie takes a step further into what is beyond Korean history. While it draws the audience with the well-known historical events, it freely tells its story by altering the names of the actual figures who lived through the turbulent times.
This artistic freedom can be seen in the message Kingmaker wishes to convey. The conflict between Woon Beom and Chang Dae raises the question as to whether it's acceptable or not to commit unjust acts to achieve justice. Throughout the movie, the director intentionally puts Woon Beom in bright light to visualize how he tries to do the right things with good intentions. On the contrary, he describes Seo Chang Dae using shadows and dark tones to bring out his personality, who does whatever it takes to achieve his goal. Just like the old saying, "the brighter the light, the darker the shadow," Chang Dae's desire to shine engulfs him and drags him into the darkness while Woon Beom ascends to a higher place and becomes more powerful. The film reaches its climax when these two men's moral values start to clash.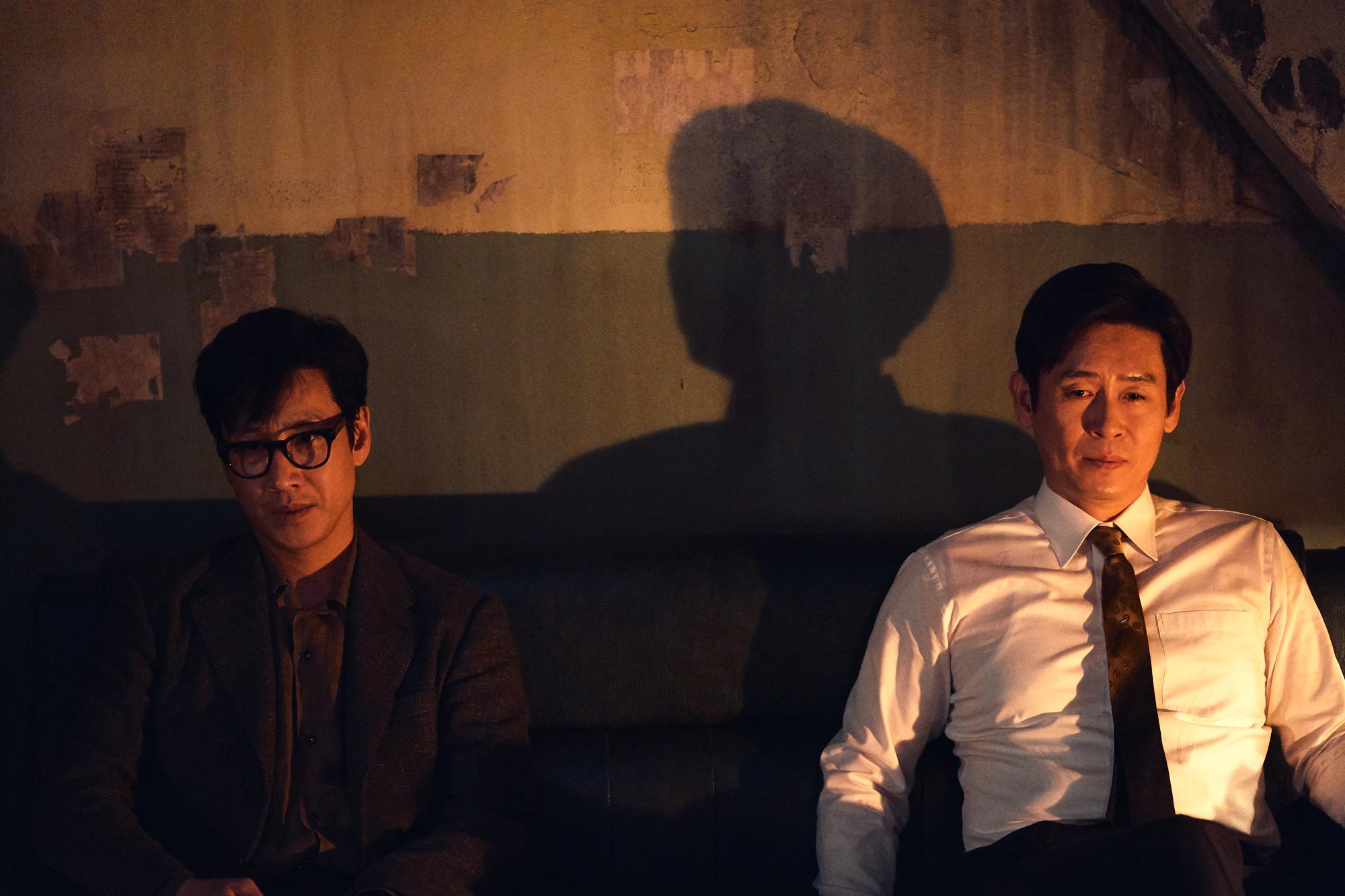 The distinct "bromance" in the director's previous film, The Merciless, can also be seen in Kingmaker. Although the two male figures decide to team up to stand against the dictatorship and create what they believe is "justice," they soon grow suspicious of each other and face situations that test their relationship. Despite this, it's evident that they still care about each other, and this complex relationship allows the audience to follow the movie better. The movie gives a hint at the suspense and tension that seems to be boiling beneath the surface by showing the scene where Chang Dae hands Woon Beom a poppy flower, saying, "This can either be medicine or poison." Like what Chang Dae said, the ambiguous relationship between the two and their fluctuating emotions attracts viewers with its relatable elements.
Sol Kyung Gu and Lee Sun Kyun did an overwhelmingly great job playing Kim Woon Beom and Seo Chang Dae. When actors play historical or real-life figures, they tend to put more weight on portraying the figures by looking exactly the same as them. However, the two actors didn't attempt to impersonate the late president Kim or PI consultant Um Chang Rok. Instead, they play their original characters as Kim Woon Beom and Seo Chang Dae. Plus, Yoo Jae Myung, Joo Woo Jin, Park In Hwan, Lee Hae Young, Seo Eun Soo, Kim Jong Soo, Yoon Kyung Ho, and Bae Jong Ok adds to the vitality of this movie with their excellent performances.
Kingmaker is a worth watching movie. Its quality scenes and directing are the reasons it's worth watching. It also has many intriguing elements that remind us of bromance, political thriller movies, and modern historical events. I think Kingmaker will be the most memorable Korean movie I've watched this year.
Verdict: Director Byun Sung Hyun's "bromance" masterpiece film that will follow the footstep of The Merciless (8/10)
Editor Yang Young Jun: There is at least one good part in every movie or TV series. A media geek who isn't picky with genres.
Translator Esther Lee: I'll be providing you with up-to-date, reliable Korean entertainment news. Enjoy!