tvN's Naked World History talks about an illness we need to learn about, the Plague.
On the 30th at 10.40 p.m. KST, Naked World History will deal with the fourth topic of the Plague. As one of the illnesses which struck humanity the hardest and killed over one-third of human lives, the Plague will be dealt with in various ways, from its origins to how it spread.
Professor Jang Hang Seok of Yonsei Uni.'s Severance Hospital is expected to explain how nations and societies took measures to cope with the plague that spread so quickly in the Middle Ages. As he started the lecture on the episode, professor Jang Hang Seok said that "I think it would be useful to have a look at past illnesses, as we are in midst of a pandemic which is also paining us."
It is also noteworthy that the COVID-19 situation and the Plague have their parallels and similarities. The studio was surprised by how people in the past also responded similarly to today's self-isolation and limitation of public services and businesses back when they did not have publicized vaccines. The professor also introduced the collapse of the existing system brought by the plague and various changes of the world that followed.
Naked World History is a program that looks around the world as they examine the attractions of each country, delving into the history of a world that viewers might have not known.
Source (1)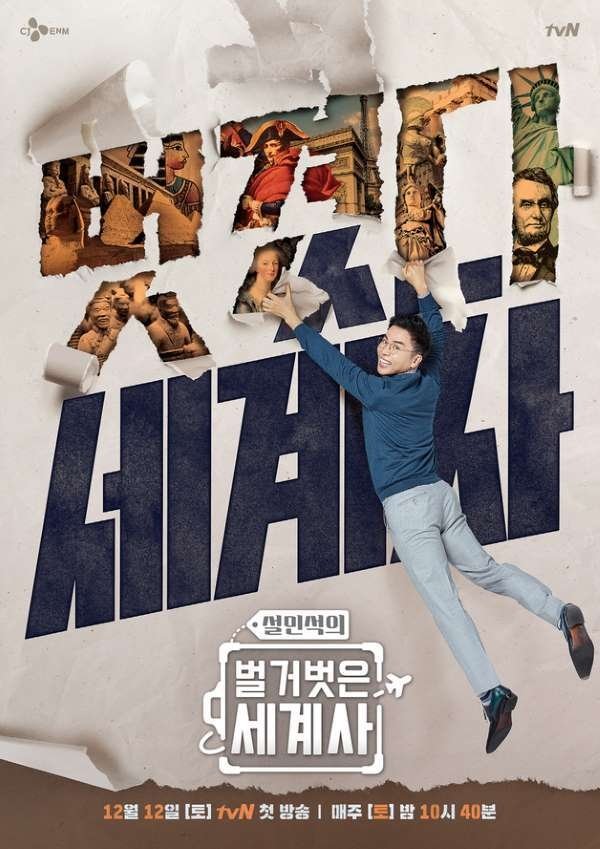 Seol Min-seok's Naked World History (2020) - 11DB.IO
A program that explores the world, sees the attractions of each country, and uncovers the history of the world that we did not know from various perspectives.