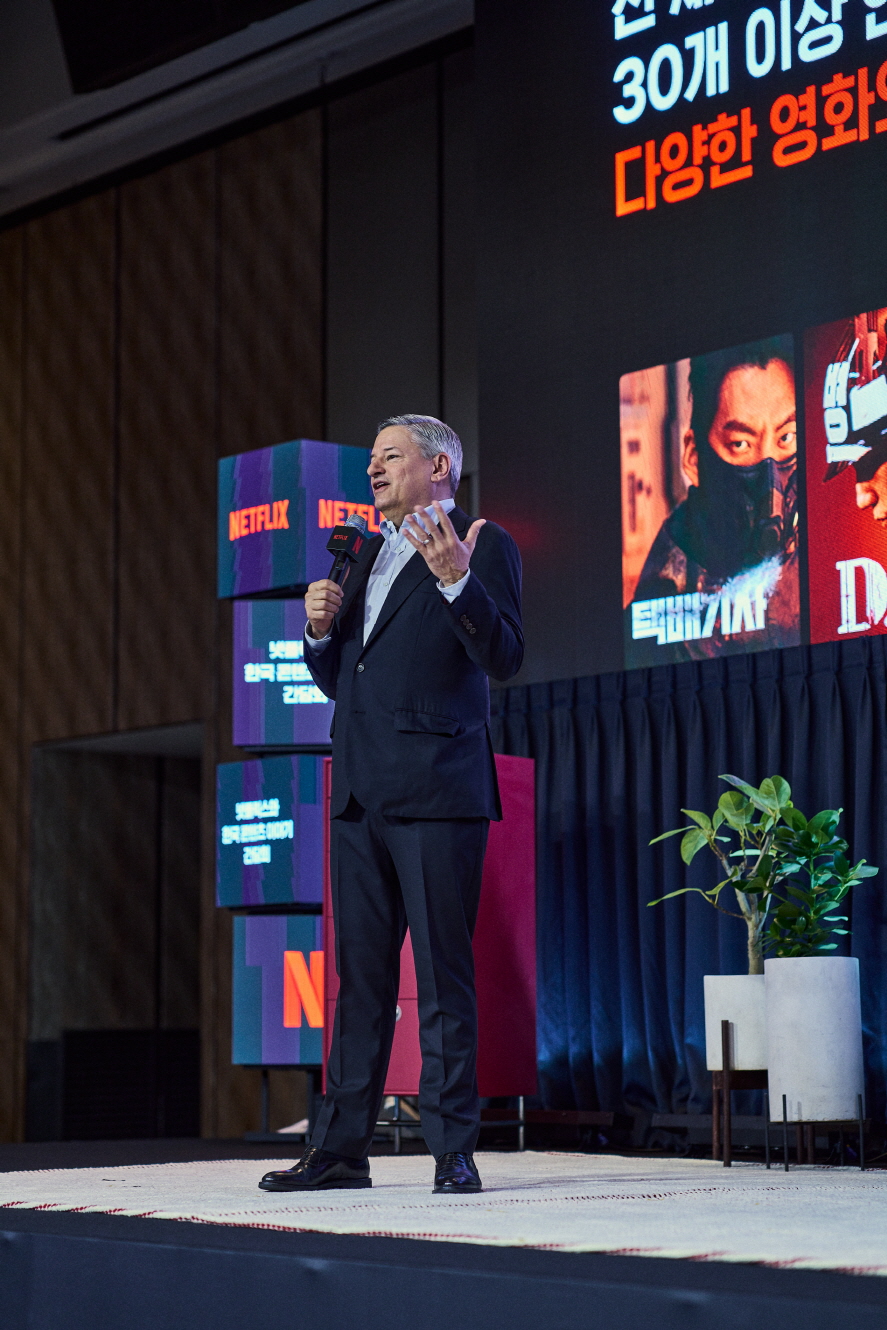 Netflix CEO Ted Sarandos and Korean content creators gathered to discuss the importance of the partnership between Korea and Netflix.
Kang Dong Han, Netflix's Vice President of Korean Content, and representatives from production companies like Yong Film, First Man Studios, Climax Studios, and Start Company attended the event held on the morning of the 22nd at Gwanghwamun.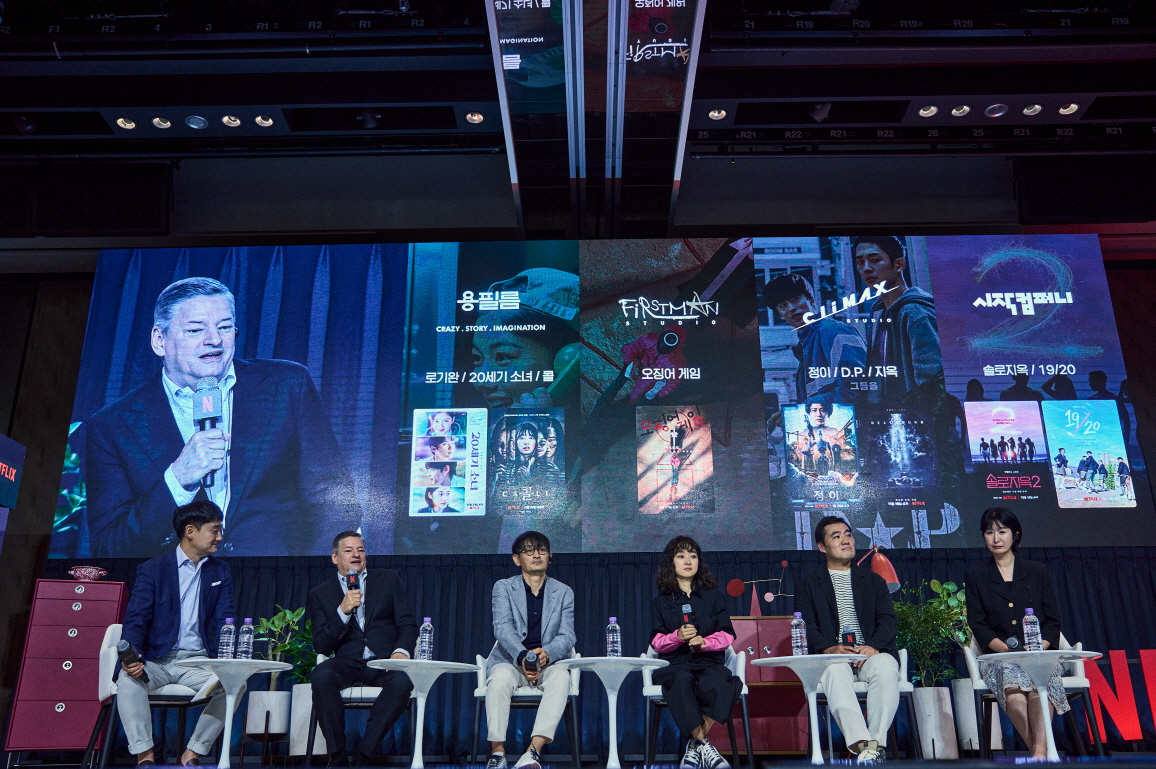 Ted Sarandos stated that the viewership of Korean content on Netflix has increased sixfold over the past four years, with over 90 percent of K-romance views coming from outside Korea. "Last year, our Korean movie Carter and two TV shows — All of Us Are Dead and The Glory — hit the Netflix Top 10 in over 90 countries," he explained.
He further added, "Between 2022 and 2025 for example, one in five of our titles made for Netflix will come from a first-time writer or first-time director," explaining that Netflix will also make efforts to foster the next generation of Korean creators who have outstanding potential both in front of and behind the camera.
Moving on to the question of when and how will Netflix's new password-sharing policy be implemented in Korea, Ted Sarandos stated that policy changes are implemented globally, and currently, there are no specific announcements to be made regarding the implementation.
Since last year and continuing into this year, Netflix announced that they are now charging its account holders $7.99 for each additional user. However, Sarandos didn't delve into the specifics of how this would apply in Korea.
Lastly, regarding compensation for successful productions and the sharing of intellectual property, Sarandos stressed the importance of fair compensation. He mentioned that they prioritize ensuring creators and producers receive appropriate rewards in their agreements and added that they strive to offer creators the best terms in the industry.
>> Netflix Announces $2.5 Billion Investment in Korean Entertainment Industry