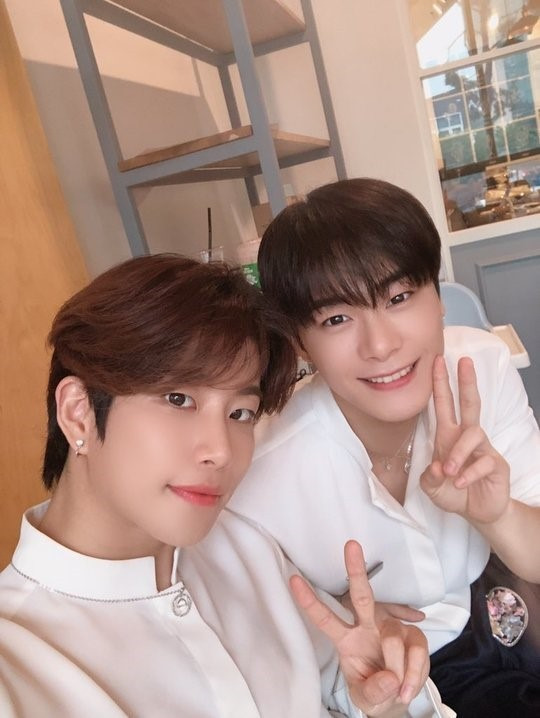 Astro member Moon Bin's friends visited a memorial space in the office building of their agency, Fantagio.
MJ wrote a heartfelt letter to his late friend Moon Bin, saying, "To my dear friend Bin, I'm sorry I wasn't there for you when you needed me the most. I can't imagine how lonely and distressed you must have felt. If only I had been closer to you… I'm sorry that I couldn't protect you."
Jinjin also wrote a message, saying, "Hey Bin, it's Jinjin! I've seen a lot of people come to visit you here. Do you remember your promise to live with a smile? Well, I'm trying to do just that. I've even started practicing for musicals and eating your portion of food. And don't worry, I'll take care of your parents and Sua. I love you so much, my dear friend." He expressed his affection for Moon Bin and promised to take care of his loved ones.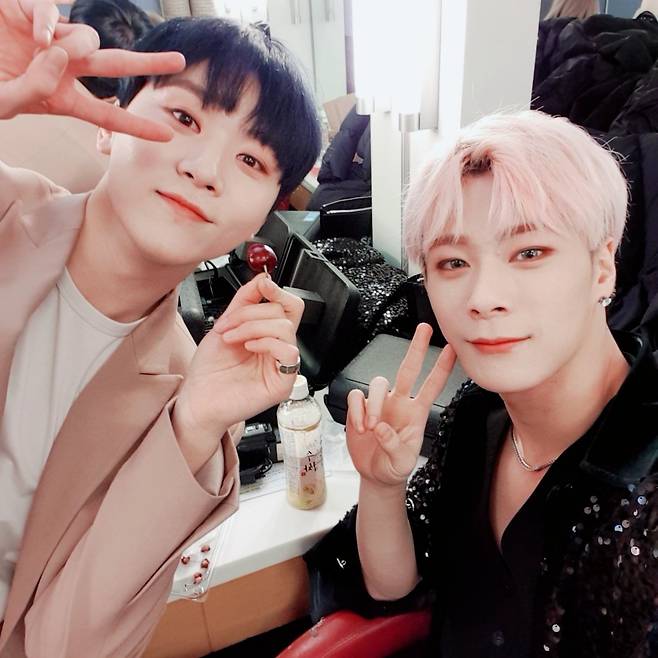 Seungkwan from SEVENTEEN's letter to Moon Bin drew attention for the nicknames they used to call each other, 'Mungbingi' and 'Puya'. He wrote, "Please wait for me, my dear friend. I promise to make the whole universe feel like it's yours. I love you more than words can express, and I can't wait to see you again. When we do, please give me a big hug."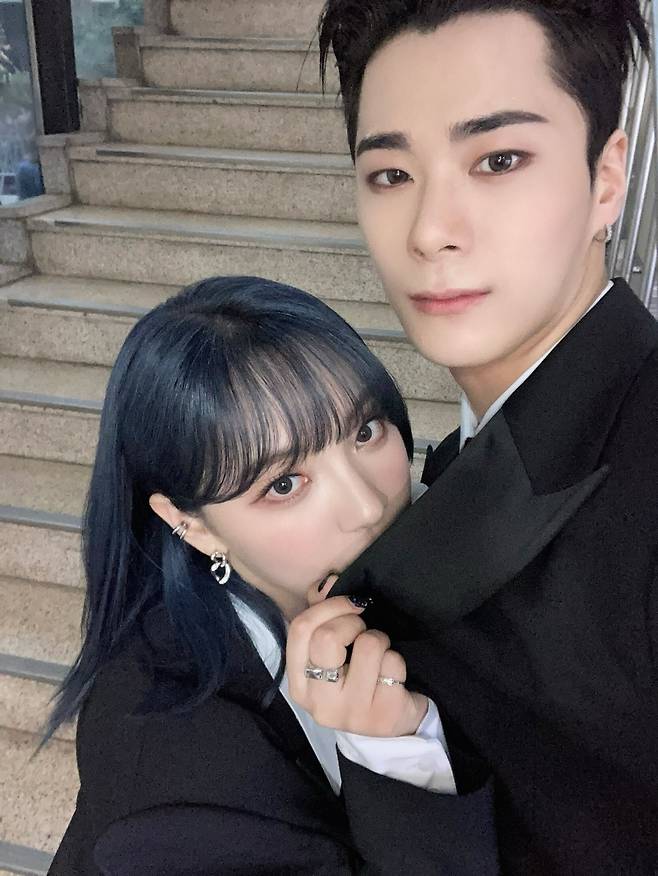 Moon Bin's younger sister, Moon Sua, also wrote a letter that moved many to tears. She wrote, "Hey there, it's me, Sua, your one and only precious sister. I came to see you too! I cried so much, but I'm going to stop now. I'm going to smile a lot and live happily doing whatever I want to do. I hope you're happy and at peace where you are. Please watch over me and see how well I'm doing! I'll take care of your responsibilities for the rest of my life, so don't worry about that. But whenever things don't go well, I'll come to visit you and whine about them. So you should comfort me, okay? You worked so hard. I love you so much, and you'll always be my brother."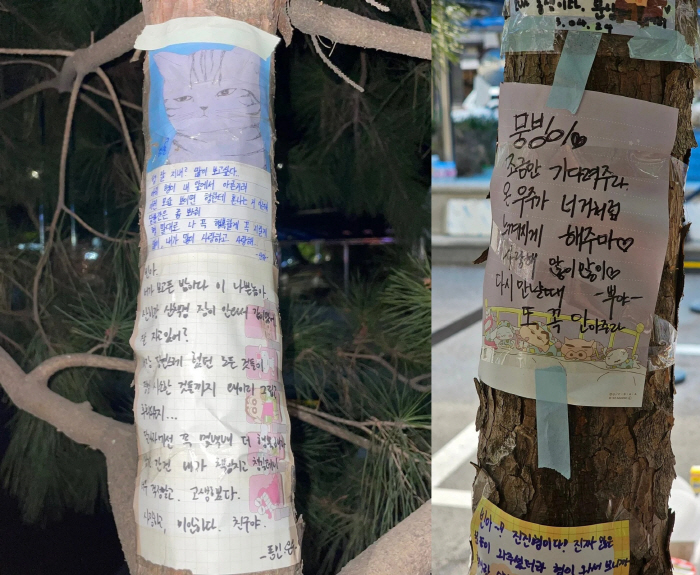 Cha Eun Woo and Sanha visited the memorial place at dawn on April 25th. Sanha said, "Hey, how are you? I miss you so much… I can still see you like you are right in front of me. I know you wouldn't want me to be like this, but please cut me some slack for a while. Just like you told me to, I'll do my best to be happy and take care of everything. I love you so, so much."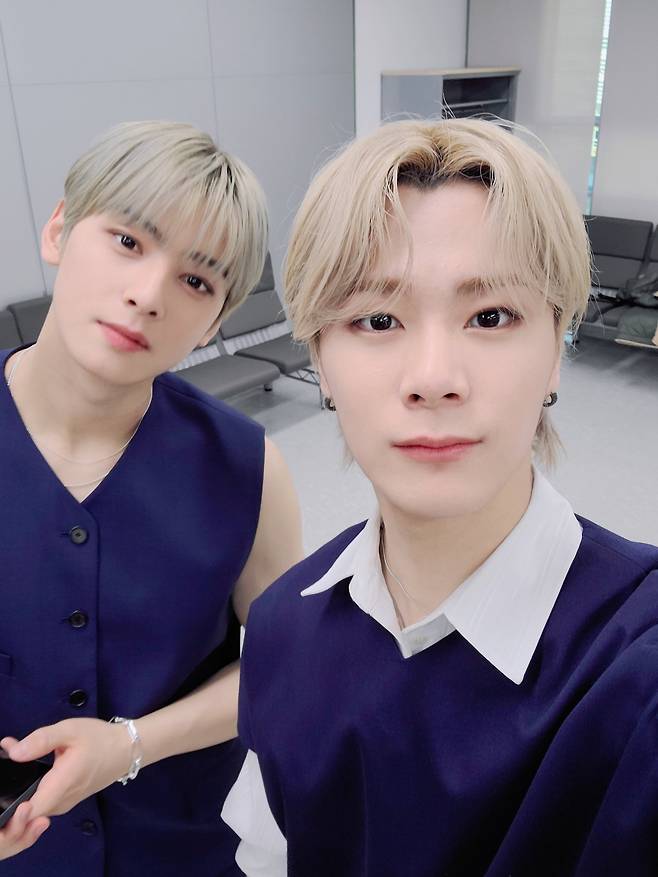 Cha Eun Woo wrote, "Hey, Bin. I miss you tonight, you little troublemaker. I couldn't fall asleep, so Sanha and I came to visit you. Are you sound asleep? I don't know why, but I keep thinking about all the little things we did together and regret taking them for granted… I hope you're hundreds of times happier on the moon. I'll take care of what you left behind, so don't worry too much. You worked hard. I love you and I'm sorry, my friend," closing the letter with Moon Bin's real name, Dong Min.
SEVENTEEN's Mingyu also left a letter, saying, "Hi Bin, it's Mingyu. Thanks to you, I came to your agency. The most unforgettable memory I have of us is the night we talked until the sun came up. Remember that? When you opened up and shared your worries, I couldn't help but think, 'Who else is an all-around idol like you?' I'll work even harder now! I hope you're smiling a lot more without any pain. I'm sorry… You worked so hard, my friend," recalling memories with the bereaved friend.
>> K-Pop World Mourns as Moon Bin Is Laid to Rest: SinB, Chan Hee and Moon Ga Young Pay Respects
Source (1)