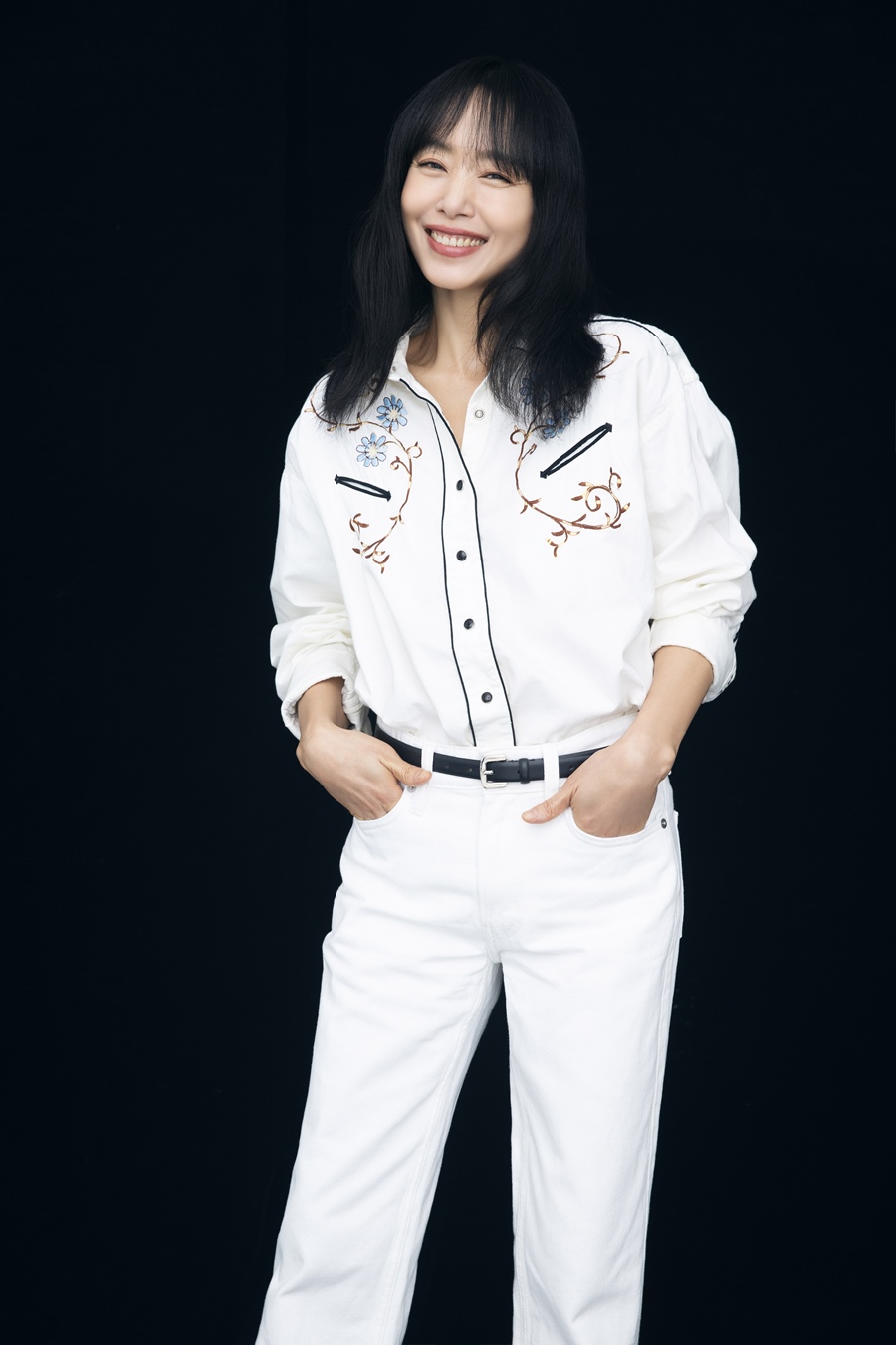 Jeon Do Yeon told various stories in an interview about Crash Course in Romance.
Q1. How do you feel now that the drama has ended?
The drama has grown on me so much, so it felt like I was saying goodbye to my family. I was really sad.
Q2. The final episode recorded ratings of 17%.
We were getting so much attention, so I thought we would reach percent. But a project is considered a success if it garners 10 percent ratings these days. So after we passed the 10 percent mark, I didn't dwell so much on the number and enjoyed every moment.
Q3. This is your first feel-good series in a while.
It's been such a long time since I saw myself smile. I wanted to see what I wanted to see myself do, and I was happy to hear people around me say, "I'm glad other people get to see that side of you too."
Q4. Many said Nam Haeng Sun is a lovely character.
Haeng Sun is a lovely woman. She makes a choice based on what she knows and puts everything into what she's chosen. I wanted to cheer for the way she lived her life.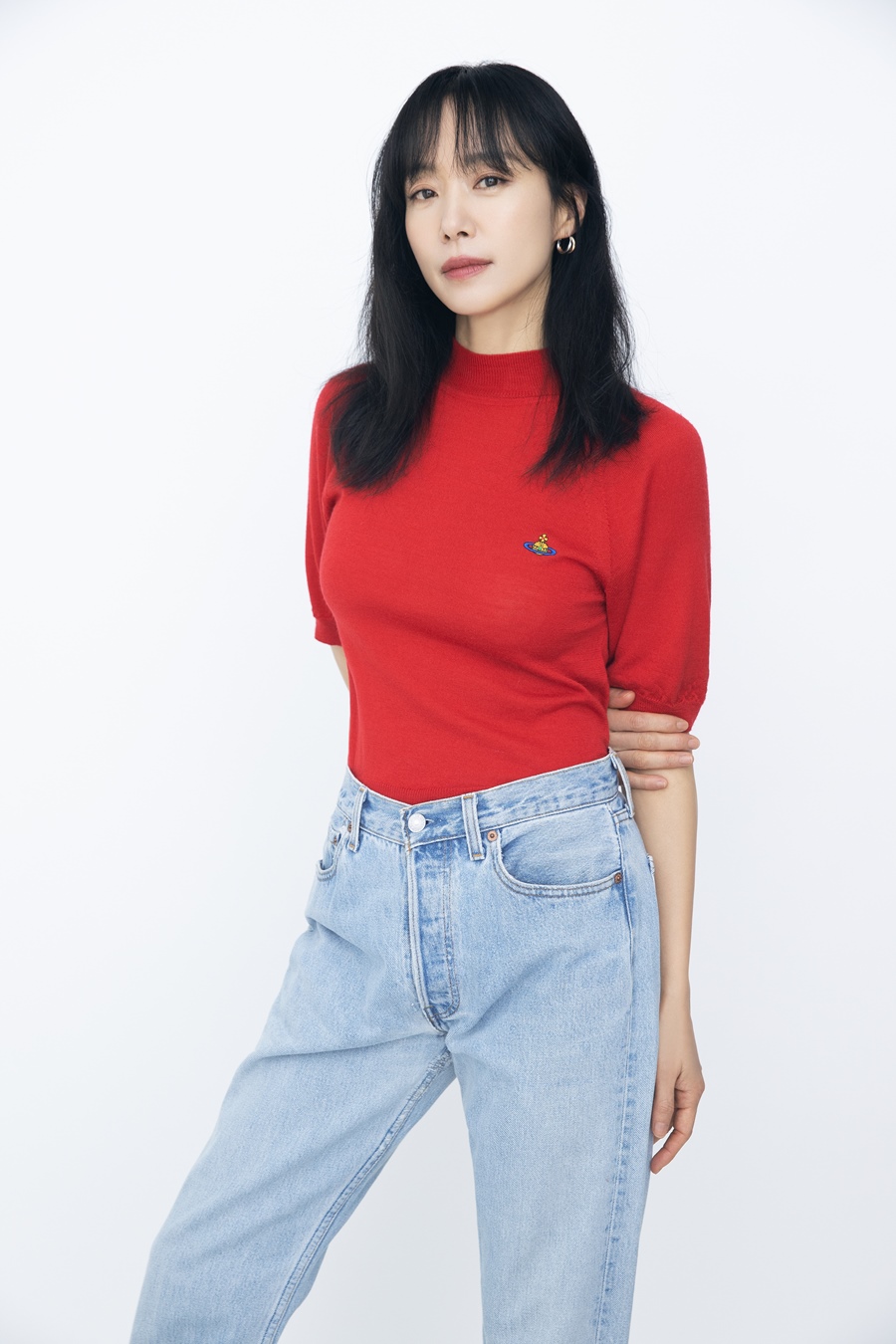 Q5. Nam Haeng Seon's fashion was also a hot topic.
Haeng Sun is an athlete. Although I have never seen an actual athlete, when I saw athletes on television, they seemed feminine when not competing. I thought I should wear something not too frilly or uncomfortable, so I thought of jeans. But I didn't know I would be wearing jeans until the end of the drama.
Q6. Are you satisfied with how the story ended?
Everyone becomes a family in the end. Personally, I'm satisfied that it was a happy ending. 
Q7. The kiss scene at the end made headlines.
I think we did a good job – it wasn't awkward at all. It was my first time shooting a kiss scene with so many people around me. It was awkward and embarrassing. I laughed in that scene, and I was really laughing. The director showed it as it was, and I thought it wasn't bad at all.
Q8. How did your family react?
My middle school daughter said she couldn't watch her mother act in a romance drama. She said that her friend at school asked her, "What is it like watching your mother kissing another man?" One time she texted me – "Seeing you act makes my heart cringe, and it's so sweet that my teeth are gonna rot." I thought her expression was just adorable.
Q9. What did you gain through 'Crash Course in Romance'?
Good viewership ratings? All actors want to be loved by the public. Every actor desires to be appreciated by the audience. We select projects with that goal in mind, but the outcome may not always be what we anticipate. I never imagined that Crash Course in Romance would garner so much love and attention.
Q10. Can this year be considered "the year of Jeon Do Yeon"?
I always think every year is my year to shine. Whether something worked out for me or not, there was never a year that wasn't "the year of Jeon Do Yeon." That's how I've always thought.
>> Jung Kyung Ho Talks About Adding His Own Style to His Character in 'Crash Course in Romance'