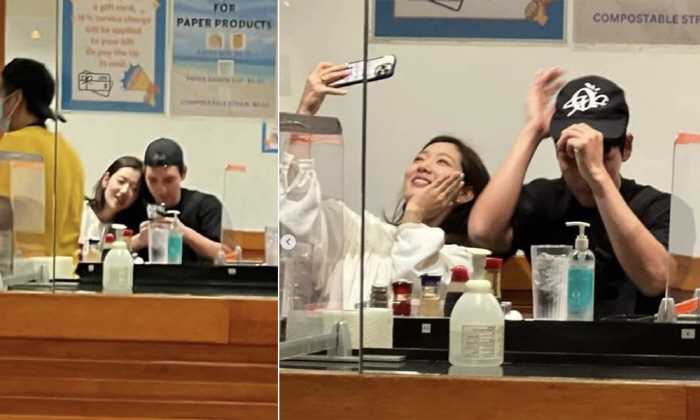 Park Shin Hye and Choi Tae Joon were recently spotted enjoying their first wedding anniversary in Hawaii.
In pictures that a fan posted on an online community, they were spotted having lunch at a Japanese restaurant located in Hawaii.
The uploader, known to be a massive fan of the married couple, wrote, "I almost teared up when I saw them in person. Park Shin Hye was a very kind and humble star who shook my hands first and said goodbye when I left the place. She's very pretty and her husband is very handsome."
The actress has been on a break following the conclusion of the 2021 JTBC drama Sisyphus: The Myth due to her marriage and childbirth. Meanwhile, Choi Tae Joon recently made a cameo appearance on TVING's Island.
The celebrities tied the knot in January of last year and became parents of a baby boy in May of the same year.
Source (1)