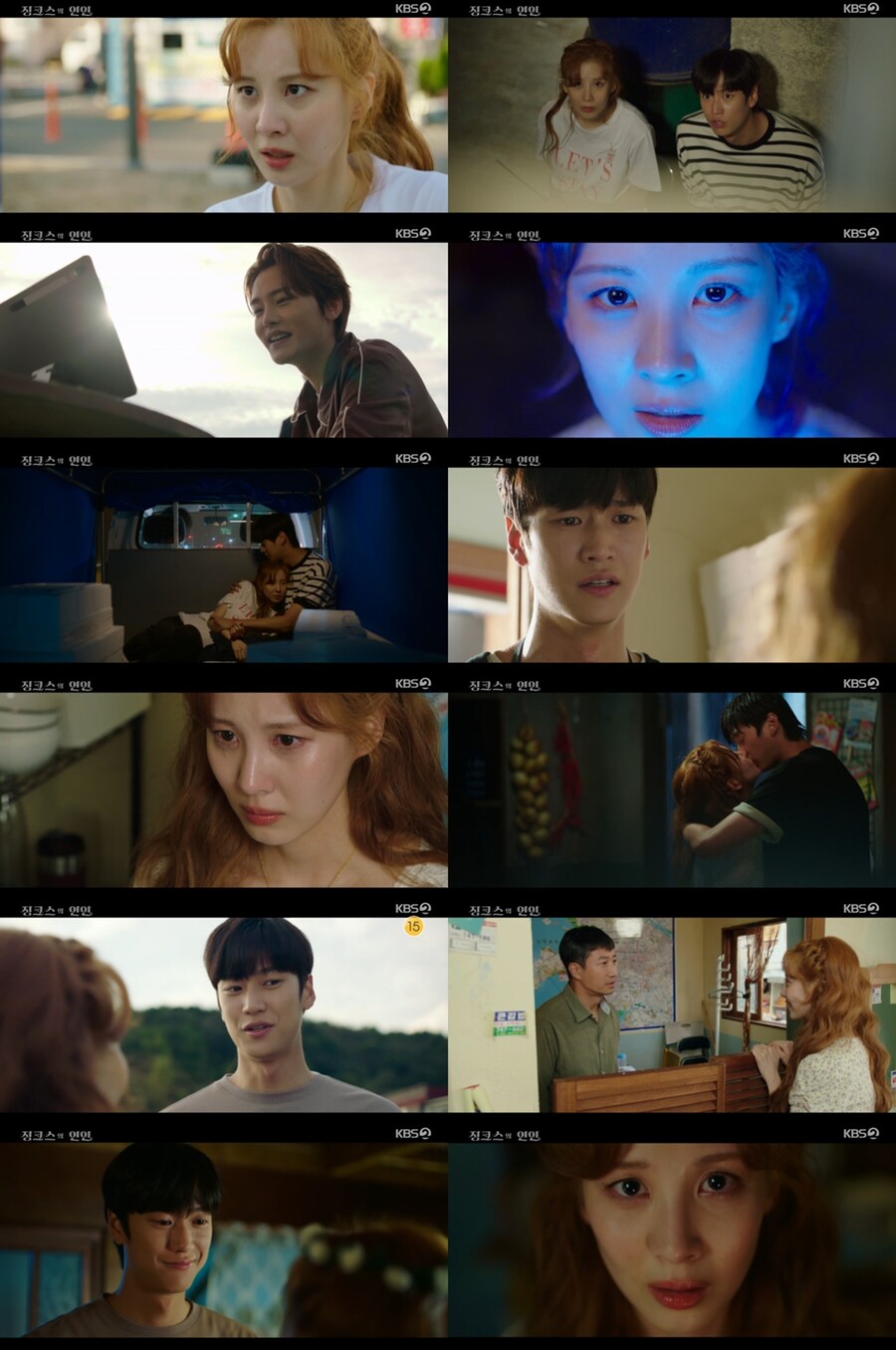 The sixth episode of KBS' Jinxed at First shows Gong Soo Kwang (played by Na In Woo) opening his heart to Seul Bi (Seohyun).
Seul Bi searched for the kidnapped Soo Kwang only to get caught and tied up next to him. While the two were desperately attempting to escape the garage they were trapped in, the time bomb began ticking, and Seon Min Joon (Ki Do Hoon) failed to save them despite instantly rushing to the warehouse where they were held.
As the two found it impossible to get out of the place, Seul Bi used her superpowers as a last resort to safely run away from the scene. Surprised by the fact that Seul Bi's had some extraordinary abilities, Soo Kwang asked her about her powers, but she wasn't able to tell him the truth. On top of that, rumors began to circulate in Seodong Market that she was a shaman as mysterious things kept happening around her.
Frustrated, Soo Kwang left Seul Bi at home alone only to realize the water was leaking into the house as it started raining. When he saw her trembling, he hugged her and gave her a tender kiss.
However, the episode ended with the pair facing a new crisis. Seul Bi's alleged biological father, Jeong Bi Seo (Lee Hoon), appeared and got a job at Soo Kwang's fish store. Viewers are wondering how the next episode would pan out when her birth secret is revealed to Soo Kwang.
Source (1)