Yoon Doo Joon is returning to the small screen with 'Goo Pil Soo Is Not There' after his discharge from the military.
On the 4th, Goo Pil Soo Is Not There held its online press conference, which director Choi Do Hoon, Yoon Doo Joon, Han Go Eun, and Jung Dong Won attended. Kwak Do Won, who plays the title role Goo Pil Soo, had to sit out as he was diagnosed with COVID-19.
For the drama, Yoon Doo Joon plays 20-something Jung Seok, a young CEO of a startup business. "He's a very by-the-book kind of guy," the actor introduced. "He was born into a wealthy family, and he now runs a promising startup business. But after a series of events, his father is put behind bars, and Jung Seok is forced out into society. There'll be fun in seeing many episodes he faces in the process."
"These days, the words the youngsters use change after just one year. So I focused on that while filming," Yoon Doo Joon continued. "The character starts off confident but ponders and worries a lot as the story goes on, so there weren't many scenes where I got to laugh. Still, how he grows up after meeting Goo Pil Soo and his family will be fun to watch."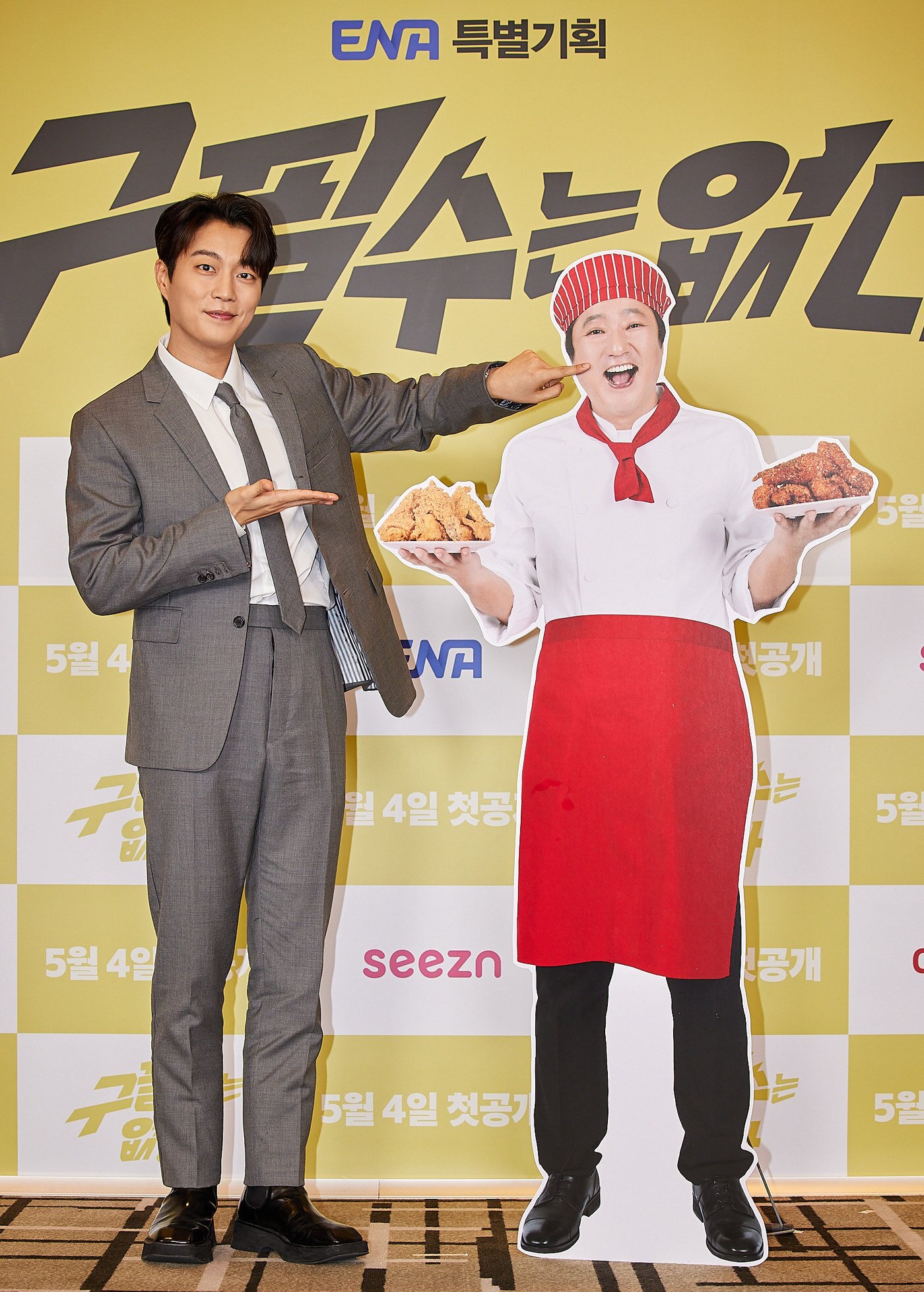 The actor added, "Looking back at my 20s, I was confident but there weren't many things that I could've actually done. Jung Seok worries about the same thing. So the process of him plucking up his courage will be a must-see point of the drama."
Meanwhile, Goo Pil Soo Is Not There is a comedy drama about Goo Pil Soo, a man who has a family but no house, and Jung Seok, a man who has an ingenious item but no money to start a business with it. This new Wednesday-Thursday drama premieres today at 9 PM KST on ENA.
Source (1)
Translator Kim Hoyeun: If you are a fan of K-drama, K-movie, and K-pop, I am your guy. I will continue to provide you with up-to-date K-entertainment news.