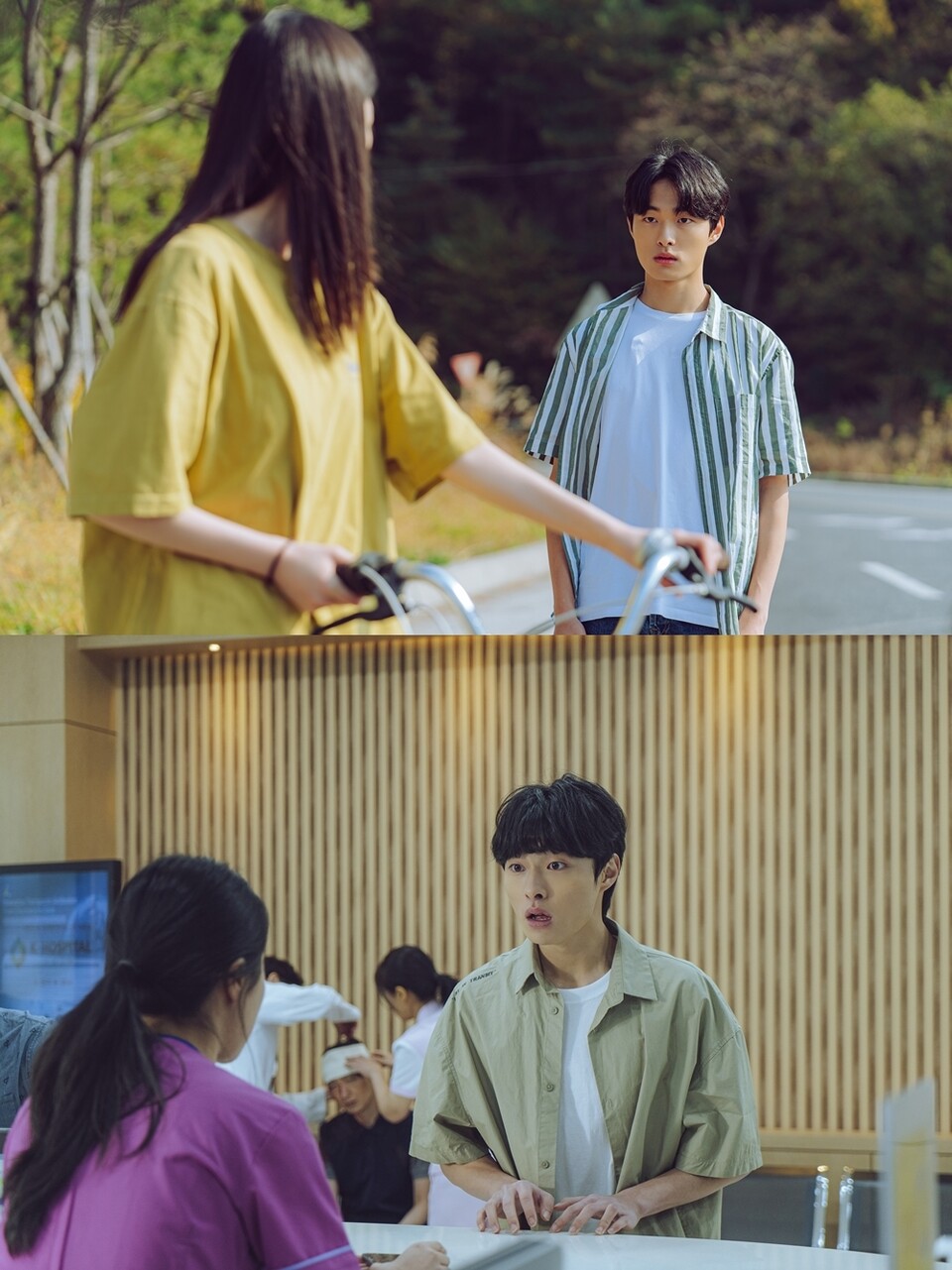 Yoon Chan Young will transform into a young and helpless breadwinner of a family in his upcoming teen noir drama.
Juvenile Delinquency (literal title) is a new seezn drama that follows an 18-year-old girl named Kyung Da Jung, who is used as a drug mule by her parents. As she flees to the countryside, she comes across an awkward country boy named Gong Yoon Tak and his friends. Soon, by a twist of fate, Yoon Tak finds out that there is marijuana growing in the field that he's been tending so carefully.
Gong Yoon Tak becomes the breadwinner of his household at a young age after his mother's passing. Although he has his father and his younger siblings to look after, he grows to be a kind, responsible, and hard-working young man who is considered the "No. 1 son-in-law material" by the adults who live in the area.
However, Gong Yoon Tak's peaceful and boring life gets utterly disturbed by the arrival of Kyung Da Jung. The innocent boy becomes unexpectedly involved in a large-scale drug crime when he discovers marijuana growing in his field.
The production crew of the upcoming series shared, "From the tone of his voice to his facial expressions, Yoon Chan Young perfectly brought his character to life. Viewers will be captivated by his acting and his detailed portrayal of his character's emotions as he faces a crisis that is too much to handle at his age."
Juvenile Delinquency will premiere on March 25th.
Source (1)