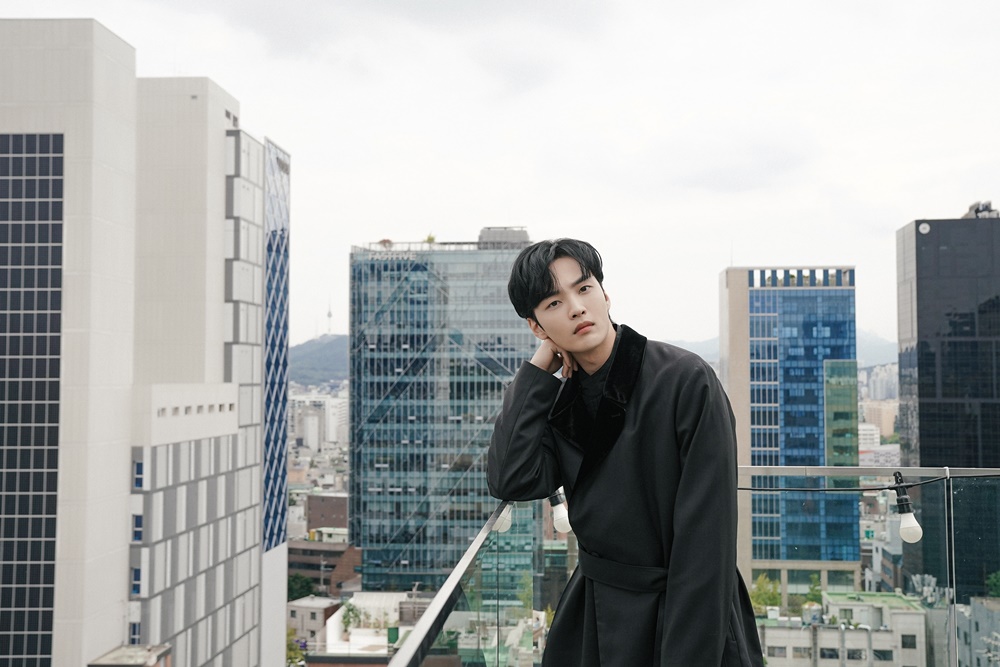 Kim Min Jae talked about playing Jin Mu Hak in Dali and the Cocky Prince in an interview with Newsen.
Jin Mu Hak, played by Kim, is a hot-tempered man. "At first, I thought that I had nothing in common with Ji Mu Hak. But the more I acted, I got a strong feeling that the character named Jin Mu Hak was created within me. And now, I can't talk like how I used to talk before. I feel like I've become him."
Kim talked about the most memorable reaction. "My friends told me that I looked like a crazy man and asked me why I did it. And hearing that, I was thrilled. Also, some people said that their hearts fluttered. And that's the character I wanted to portray. I wanted to express the kind nature that comes from his stupidity."
How satisfied was he with his acting? "It's hard to be satisfied with my performance while I'm acting. But maybe it's because this series was of a comedy genre. I laughed while filming and while watching the broadcast. I feel like I really loved this work, and I was happy and very satisfied. In all, the acting itself was so much fun."
The scene where he took his shirt off in episode 1 became a hot topic. "I tend to lose weight quite easily, but I worked out for that scene. Jin Mu Hak is a rough and unsophisticated character, so he needed muscle. So I worked out while eating chicken breast. You can see how I'm losing weight as more episodes are aired. If the scene was in episode 16, I wouldn't have been able to do it (laughs)."
The actor also talked about his chemistry with his co-star Park Gyu Young. "I've met her before in a movie called Love+Sling, so we became friends. We talked a lot and had a lot of fun filming. As I watched the broadcast, I realized that there were quite a lot of affectionate scenes and scenes that required deep emotions. But we laughed throughout the shooting."
He also talked about the love scene he shot with Park in bed. "No one took the lead. I think it was the most hardcore love scene I've ever filmed. So we tried to be considerate to each other, and the director was also very considerate. We had fun filming the scene."
Park Eun Bin, whom he starred with in Do You Like Brahms?, is now leading another KBS Monday-Tuesday series The King's Affection. And Kim took charge of Wednesday and Thursday with Dali and the Cocky Prince. The two led the success of KBS drama hand in hand. "Park Eun Bin and I rooted for each other before the filming started. She started shooting before me, and we have both been so busy since then. From what I know, she's still filming, so when it (The King's Affection) ends, I'm going to text her, 'How did you do?'"
Lastly, Kim added, "I want to experience all genres I haven't tried before. Based on my experiences in my 20s, I want to become an experienced actor in my 30s. I plan to enlist in about 2 to 3 years, and even after my discharge, I want to continue working as a good actor.
Translator Kim Hoyeun: If you are a fan of K-drama, K-movie, and K-pop, I am your guy. I will continue to provide you with up-to-date K-entertainment news.