>> Lee Dong Gun Reveals How Much He Misses His Little Daughter After Divorce
Yoon Sang and his son RIIZE's Anton
Anton is a member of a new K-pop group called RIIZE, which debuted in September under SM Entertainment. He is the first child of a famous singer, Yoon Sang, and renowned actress Shim Hye Jin.
Yoon Sang is a songwriter and musician who got his start in 1988. He wrote a song called "Dream of a Summer Night," which was part of legendary singer Kim Hyun Shik's 4th album. In 1990, he became a singer himself under MBK Entertainment.
Anton's mom, Shim Hye Jin, began her acting career in 1994 after getting picked in a talent program. She acted in various TV shows like SBS's Model, How to Meet a Perfect Neighbor and KBS2's Partner. She started her acting career before marrying Yoon Sang in 2002.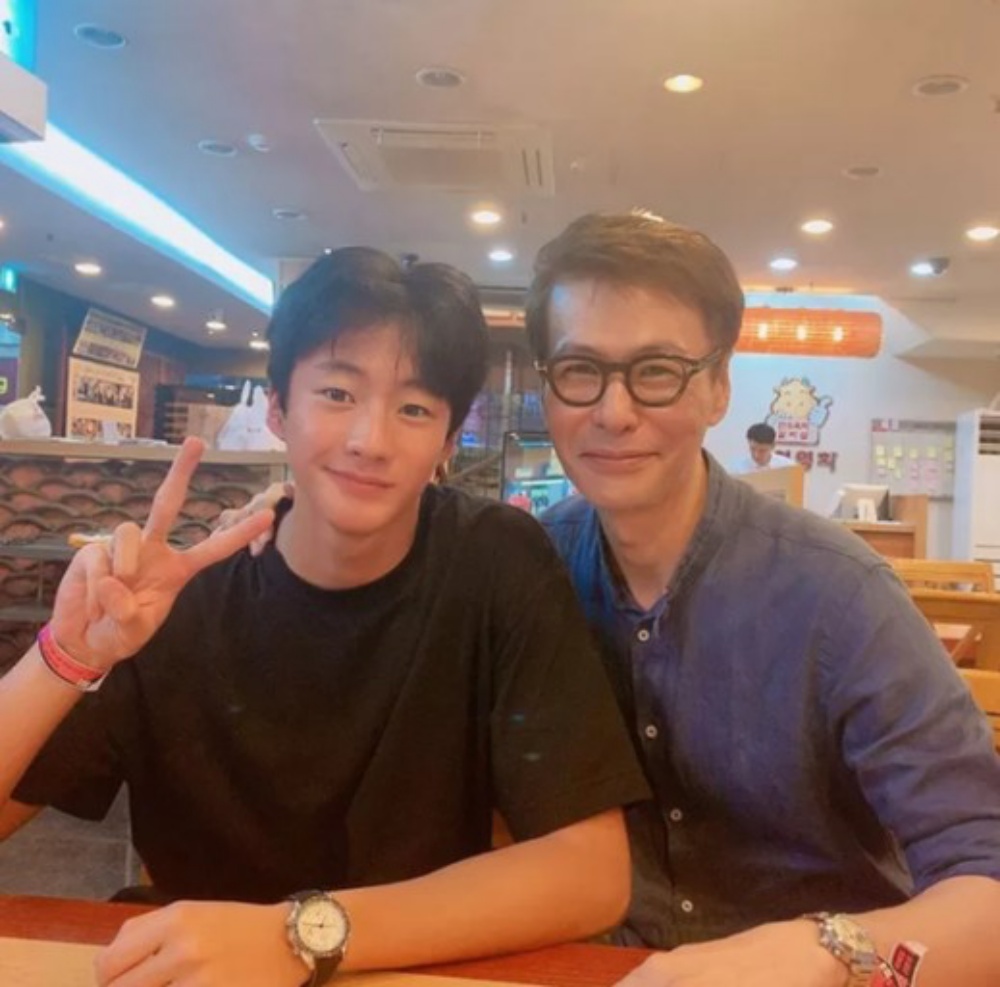 Anton, even though he once dreamed of being a swimmer, changed his mind and became a singer. Despite that, he has excellent vocal abilities, a good tone, and a refined visual, earning him the nickname of "prince" among the RIIZE members and fans.
Lee Young Ae and her twins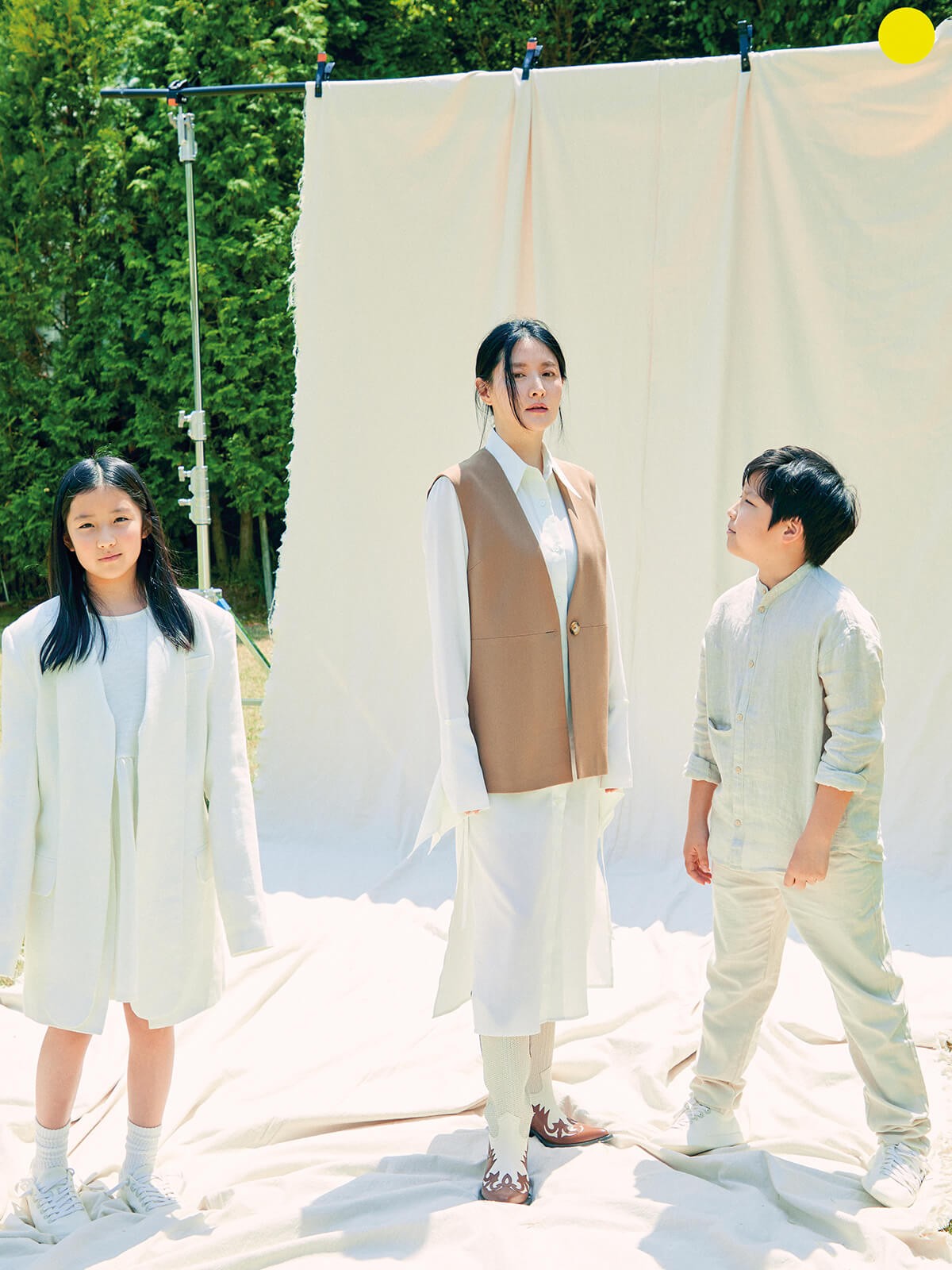 Lee Young Ae married businessman Jung Ho Young in 2008, and they have twin children. She often shares her twins' growth and daily life on her Instagram account. A highlight was a 2021 family photoshoot at their impressive property in Yangpyeong, and she also shares glimpses of her kids through her cosmetic brand Leean Nature. Her twins are currently in the sixth grade.
On a different note, rhythmic gymnast Son Yeon Jae, who appeared on the show Stars' Top Recipe at Fun-Staurant in May, mentioned that Lee Young Ae and her kids visited her studio. Son Yeon Jae said, "She came with her children, and we had so much fun."
Additionally, Lee Young Ae is going to play the role of Cha Se Eum, a talented female conductor who has earned international recognition in the U.S. and Europe, in the upcoming tvN drama Maestro, premiering on December 8th.
FT Island's Choi Min Hwan and former LABOUM member Yulhee's three kids
FT Island's Choi Min Hwan officially began dating former LABOUM member Yulhee in 2017. They announced their marriage in January 2018 and welcomed a baby boy in May of the same year. Two years later, his wife Yulhee gave birth to twins, and Choi Min Hwan got a vasectomy, as revealed on the TV show Mr. House Husband.
Yulhee opened a Q&A session on her Instagram in June, where she shared that their child attends a taekwondo academy and an English kindergarten. She garnered attention last year when she revealed on the Channel A show Dr. Oh's Golden Clinic that they spend 8 million won ($6,000) per month on their three children's education. She mentioned that she supports her children in pursuing their interests, including English and ballet lessons. In response, Choi Min Hwan expressed his concerns as their children go to a kindergarten far from home due to Yulhee's excessive passion for their kid's education.
Go Hyun Jung's son and daughter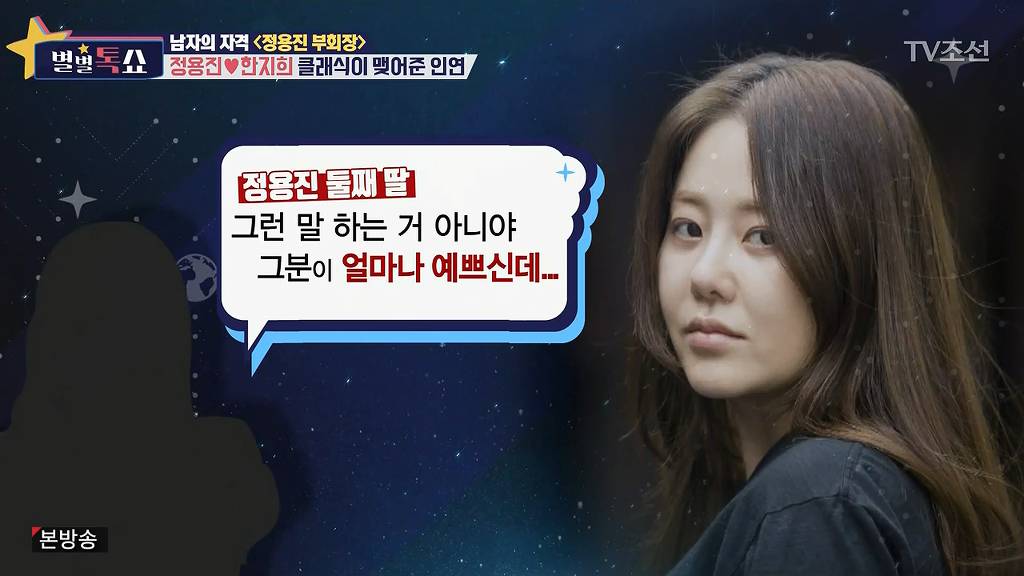 Go Hyun Jung married Chung Yong Jin, the vice chairman and former CEO of Shinsegae Group, in 1995. She gave birth to her son, Chung Hae Chan, in 1998, followed by her daughter, Chung Hae In, in 2000, establishing herself as the daughter-in-law of the Samsung family. However, after eight years of marriage, in 2003, their marriage came to an end amidst various rumors. At the time of the divorce, their children were 6 and 4 years old. Custody was granted to their father.
When the actress won the Grand Prize for her role as Misil in Queen Seondeok of Silla at the 2009 MBC Drama Awards, she expressed her gratitude during her acceptance speech and said, "I hope my kids are watching," with a trembling voice.
Her son, Hae Chan, graduated in 2017 from Cornell University, and her daughter, Hae In, is continuing her studies in the United States.
In 2017, Hae In attracted attention when she opened an account on 'ask.fm,' a question-and-answer network platform once popular among American teenagers. Netizens had many questions about her, particularly related to her biological mother. When asked if she remembered her biological mother, she replied, "I don't remember her that well." When questioned if she resembled her mother, she responded, "No way. Do you know how beautiful she is?"
Kim Hee Seon and her daughter
Kim Hee Seon's daughter, Yeon Ah, is gaining recognition for her excellent academic performance. The star mentioned, "My daughter is in the second year of middle school," and added, "She really takes after her dad. She's so committed to finishing her homework, even if it means staying up late. I'm always amazed by her dedication, especially considering her young age." She also shared that her husband's love for books has influenced their daughter's passion for reading, saying, "My husband is a big book lover, and I used to read scripts in front of our daughter."
>> Kim Hee Seon Reveals Her Clever Approach to Navigating Her Daughter's Teenage Years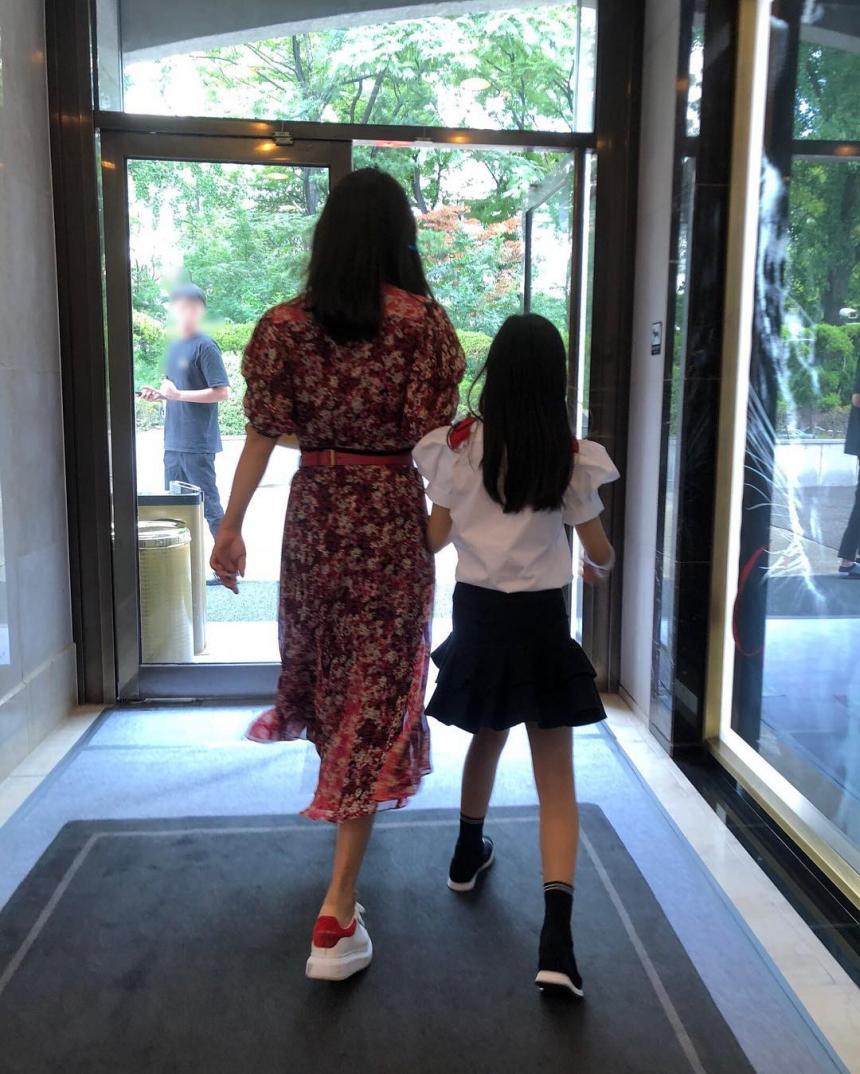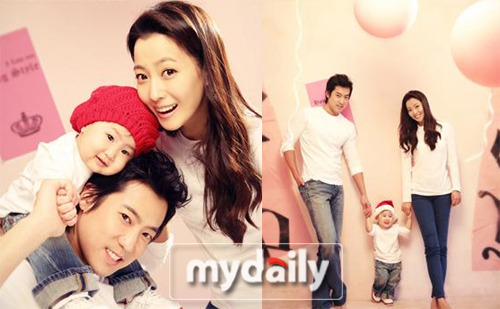 In a special segment on the tvN STORY show Free Doctor, featuring celebrity parents invested in their children's education, Kim Hee Seon was highlighted for her active participation in school events and her engagement in the parent-teacher association. She actively sought out information and shared it with her daughter, including participating in school events such as the spring flea markets, where she exchanged her cherished belongings with other parents.
Jung Woong In's three daughters

Jung Woong In talked about his three daughters during the October 28th episode of the MBC show Point of Omniscient Interfere. He mentioned, "Our oldest daughter is already in high school" and shared pictures of his three daughters – Se Yoon, So Yoon, and Da Yoon.
He and his wife, Lee Ji In, got married in 2006 and welcomed their three daughters: Se Yoon in May 2007, So Yoon in January 2009, and Da Yoon in May 2012.
The big family starred on the show Dad! Where Are We Going? Season 2 on MBC and were loved by many viewers.
Tablo's daughter Haru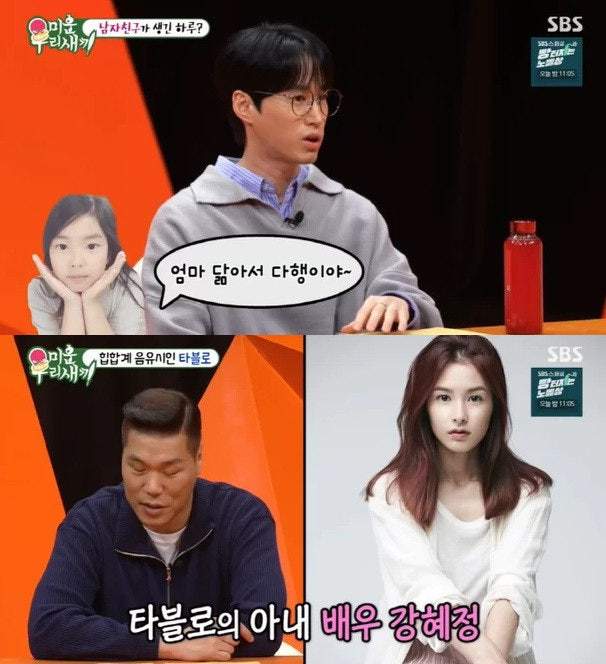 Tablo guested on a YouTube video on Sun Si Kyung's channel on November 6th. He discussed his teenage daughter, saying, "She's quietly rebellious, every day, every moment. Haru is now 13 years old and has grown up so quickly. Now, she feels more like a close friend than just my daughter."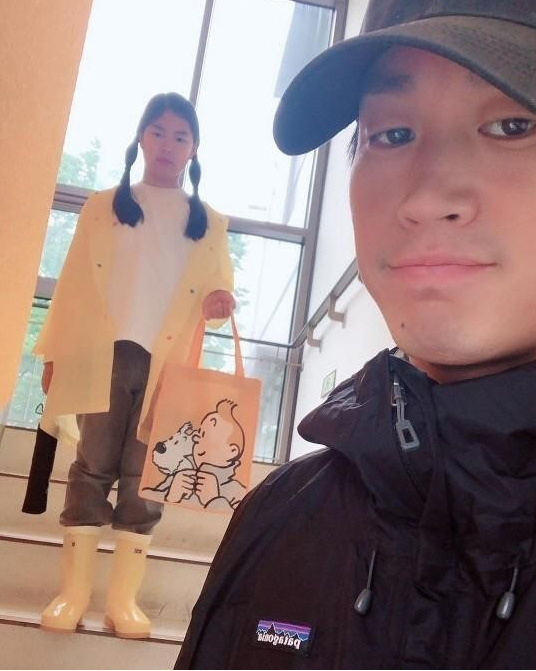 During the November 5th episode of the SBS TV variety show My Little Old Boy, the singer revealed that his daughter is starting to resemble her mother, actress Kang Hye Jung. He mentioned, "Haru herself says it. She's becoming more and more like her mom, and I'm thankful for that," with a chuckle. He also shared, "Not long ago, she suddenly said, 'If I ever have a boyfriend, I'll tell you first.' When I first heard her say this, I thought I wouldn't be able to handle it because she's my daughter, and there's nothing more precious to me than her. But when I heard her say it, I realized she trusts me enough to tell me something like that."
Choo Sung Hoon's daughter Choo Sa Rang
Choo Sung Hoon revealed his 11-year-old daughter Choo Sarang is training at a model academy in episode 225 of KBS 2TV's Boss in the Mirror. Choo Sarang's mom Yano Shiho is known to be a Japanese model and influencer.
In the episode, Chu Sung Hoon proudly mentioned, "Sa Rang has grown 7cm (2.76 inches) in just three months," offering a glimpse of her impressive growth spurt. He was visibly moved as he watched his daughter's class during the show, capturing videos each time she walked alone. He couldn't help but shed tears as he saw her intense focus on her studies, remarking, "She has grown so much."
While visiting the class, Choo Sung Hoon also called his wife, showering Sa Rang with praise, saying, "She is doing exceptionally well. I was pleasantly surprised." Furthermore, he playfully mentioned, "She can't keep things tidy," when asked about similarities between Sa Rang and her mother, Yano Shiho. He also commented, "Especially when Sa Rang is deeply engaged in something, she shows the same intense focus like her mother."
Min Woo Hyuk's son and daughter
Min Woo Hyuk married former LPG member Lee Se Mi in 2012, and they have two children, a son named Park Yi Deun born in 2015, and a daughter named Park Yi Eum born in 2020. Their son Yi Deun made a surprise appearance in ice hockey attire on the KBS 2TV show The Return of Superman on February 27, 2022. The 9 years old old caught the viewers' attention as he confidently answered yes to the question if he was good at ice hockey. He also demonstrated his soccer skills by hitting the ball with his hockey stick, impressing everyone.
On the other hand, Lee Se Mi shared a cute moment on Instagram where their daughter, Yi Eum, was having her delicious meal. She captioned the adorable video with, "Small eater Yi Eum's mukbang."