G-Dragon, under investigation for drug use allegations, voluntarily stepped into the police station to clear his name, and after 4-hour questioning, he still had a joke up his sleeve.
>> G-Dragon vs. Lee Sun Kyun: BIGBANG's Leader Stands Unruffled as Actor Bows in Apology
The singer arrived at the Incheon Nonhyeon Police Station on the afternoon of the 6th amidst allegations of drug use. Arriving in a sleek luxury car at 1:23PM KST, he entered the fray with the eyes of the world upon him.
Following the allegations of drug use, some of G-Dragon's gestures, like twisting his neck or rotating his body, became a hot topic, prompting speculations that these were drug-induced disorientation. However, just as he had claimed his innocence, G-Dragon walked confidently toward the press line, still twisting his body and rotating his hands as usual.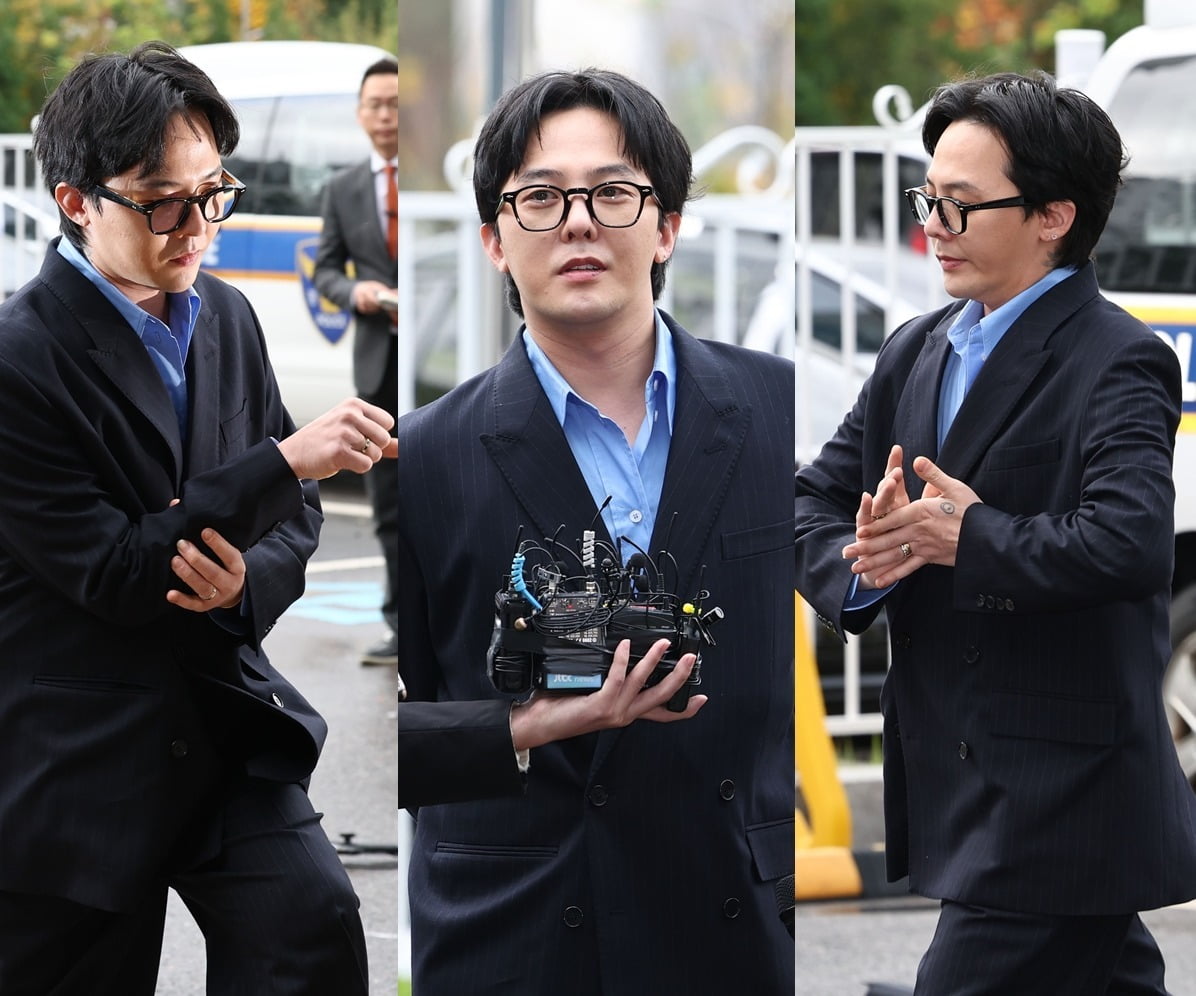 Concluding the four-hour interrogation, G-Dragon left the station at approximately 5:25 PM. In response to questions about the preliminary drug test, G-Dragon stated, "It came back negative. I have also requested an expedited detailed examination." He continued, "I have told the truth about everything necessary for the police investigation," his assertive manner matching that before the questioning began.
When asked if he thought the police investigation was excessive, G-Dragon replied, "I don't think it was excessive. It's not like the police hold personal grudges. They're just doing their job based on someone's statements." He added, "This investigation was to prove that I have no factual ties to drug crimes. I don't think the police investigation was excessive, but I hope they don't go to greater lengths without confirmed information," responding to the reporters' questions with consistent ease.
To the question about what the investigation entailed for four hours, G-Dragon responded with a light-hearted, "I was laughing the whole time. Just kidding," prompting the reporter who asked to double back, flustered, with "Come again? You laughed the whole time?" Both before and after the questioning, G-Dragon presented himself confidently in front of the press, showing his composure even as he waved his hands toward the camera.
Source (1)