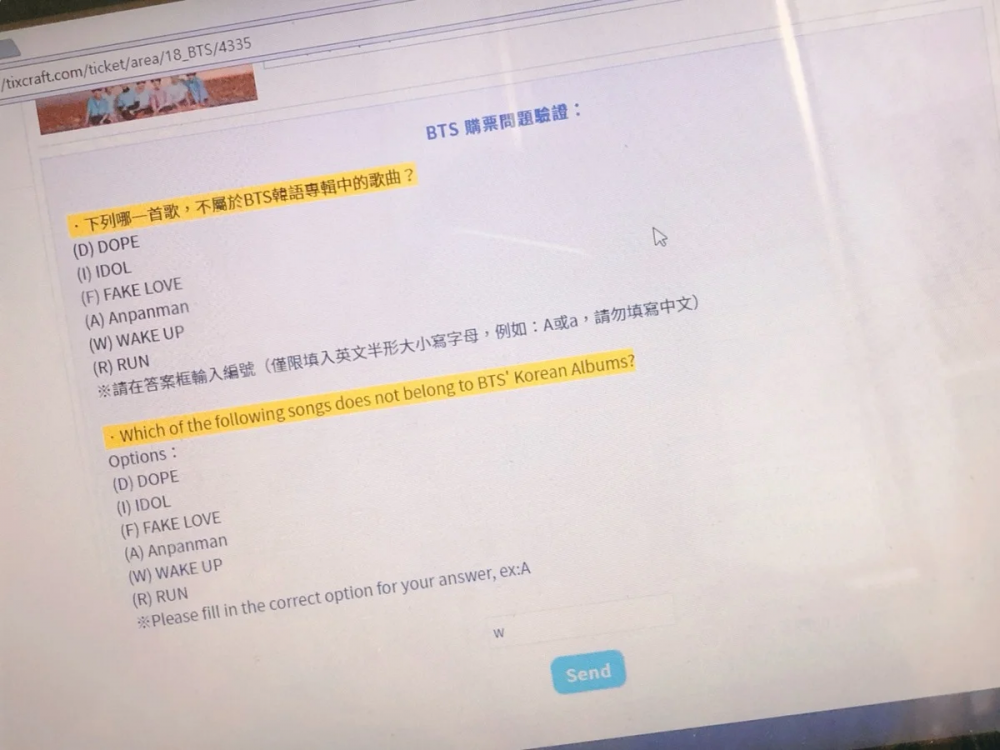 Think you are a real K-Pop fan? Well, more than ever, fans will have to put their knowledge to the test as a possible new method of purchasing tickets for K-Pop concerts will include a test prior to payment completion.
Recently, an online news forum has received an incredible amount of attention regarding the idea of fans taking a test to prove they are true fans of the group before acquiring tickets to their concert. This is in an attempt to prevent ticket scalpers and poachers from reselling the tickets at insane prices (usually triple the average ticket price) on second-hand sites such as eBay, Facebook Marketplace, or Carrot Market in Korea. With this implemented, fans of the group will be able to conveniently and securely purchase tickets without the worry of the precious available seats being taken and overpriced.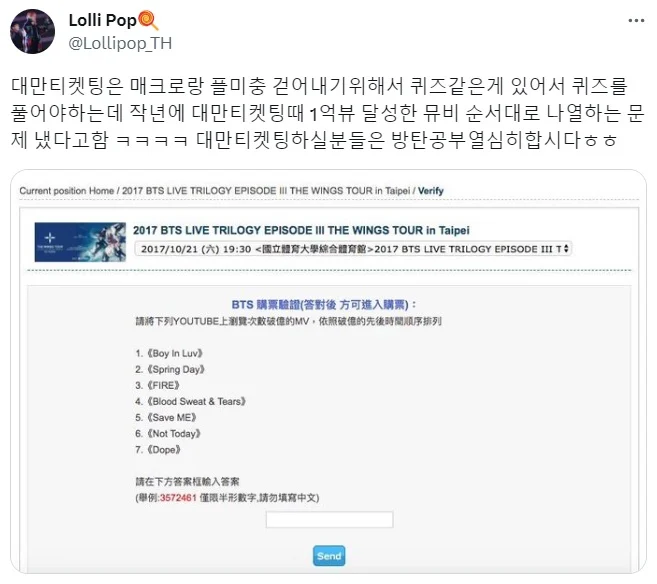 Seems like a crazy idea right? However, believe it or not, Taiwan are the developers of this seemingly humorous but ludicrous system. During the 2017 BTS LIVE TRILOGY EPISODE III Concert The Wings Tour in Taipei, before completing their purchase, fans were lead to a screen where they had to answer a question relevant to BTS and the tour. This method could be seen in action as early as 2016 with groups like EXO and even remaining active in 2018 -19 for iKON's CONTINUE TOUR and PARK JIHOON's Asia Fan-meeting in Taipei before the coronavirus prevented such gatherings.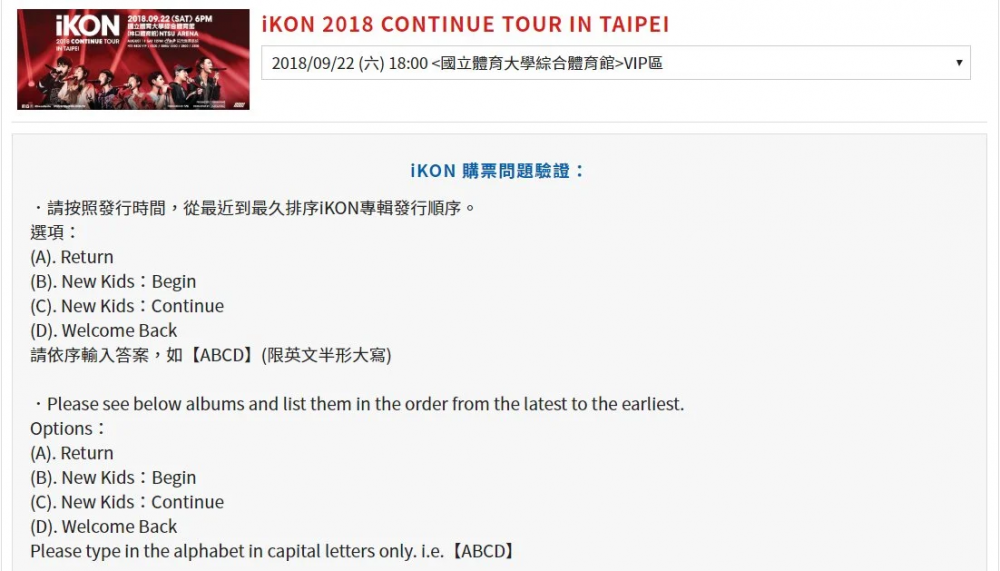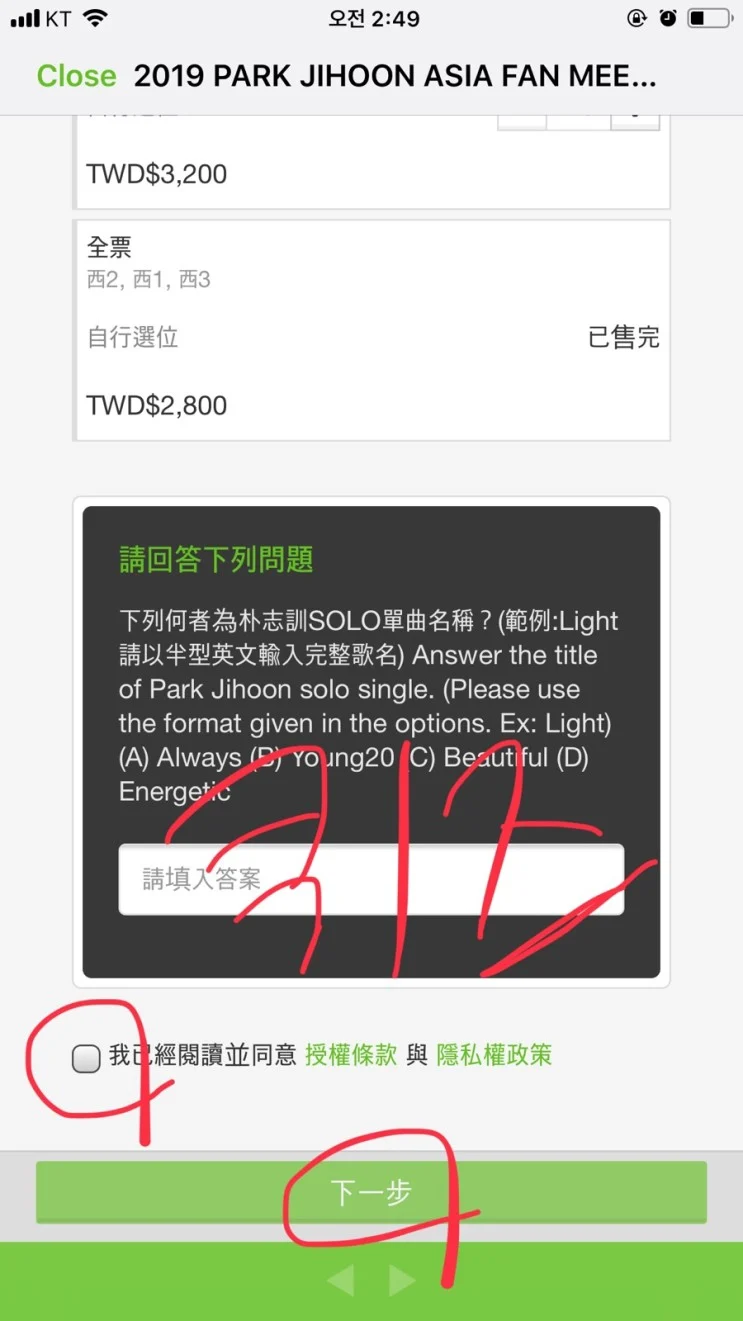 Questions including things such as "Which of their MVs have the most views?" or "List the albums from the latest to the earliest."
While it may seem like a chuckle-worthy approach to preventing those sneaky pesky scalpers from snatching our tickets and dreams, fans worried if this "convenient" method actually posed more of a problem for casual fans and attendees of the concerts. On community message boards for International K-Pop fans, one member stated "A true fan could still make a mistake and get the answer wrong. A casual fan might enjoy the music but might not know enough about a group to answer some questions and wouldn't be able to get tickets. Also, couldn't the scalper just google the answer?" – makes sense to me!
However, Korean fans completely voiced a different opinion stating, "This is so good, I don't think Korea is going to adapt but it seems fun too," and "These questions are definitely effective since only fans know the exact information about their group." However, judging from the way Korean K-Pop fans hover over their keyboards with their trained fingers ready to click and purchase a ticket in a heartbeat, one wonders if this sort of questionnaire will pose a threat to the valuable time and preciseness needed to buy highly-demanded concert tickets for groups such as BTS, TWICE, etc. Also, if someone is too young to make a ticket purchase and must be accompanied by an adult, there is an even higher probability their parents aren't amazing BTS loving ajummas and TWICE adoring uncle fans.
Although it is merely just a hot topic on the forums, one could wonder if this is indeed something Korea will consider adapting fairly soon or in the future? The possibilities are endless but it seems like more than ever fans need to read more articles and stay up-to-date with Korean news and facts about their favorite idols! Quick – what is BTS' J-Hope's favorite color? Let us know in the comments as well as what you think about the potential of a new K-Pop quiz in the future.
>> K-Pop Idols That Exposed Their Company's Slave Contracts
SOURCE (1)