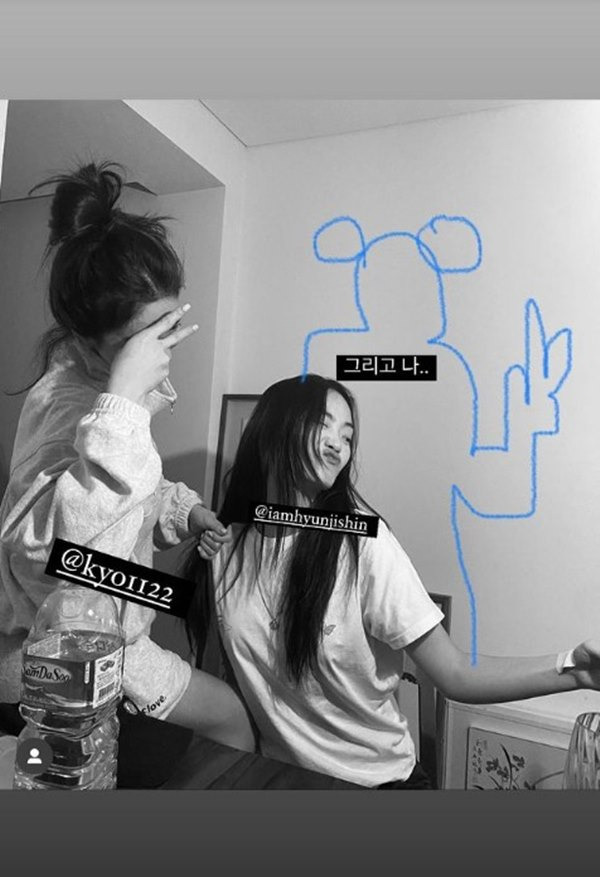 Han So Hee couldn't help but show her playful jealousy when Song Hye Kyo shared a photo on her Instagram stories, showcasing her fun time with Shin Hyun Ji on May 22nd.
The picture captured Song Hye Kyo and Shin Hyun Jin in high spirits, striking lively poses for the camera. Han So Hee playfully expressed her longing to join the gathering by drawing a whimsical blue silhouette of herself with the caption, "And me…" Fans found Han So Hee's adorable jealousy towards Song Hye Kyo utterly endearing.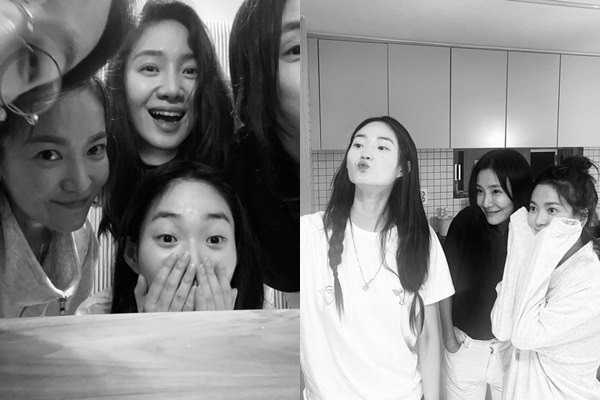 Soon after, Song Hye Kyo delighted her followers with pictures from an epic house party, where she and her closest friends, including Choi Hee Seo and Park Hyo Joo, were seen enjoying themselves without makeup. In response, Han So Hee playfully commented, "You are still mine," further displaying her affection for Song Hye Kyo.
While fans were excited about the prospect of seeing Song Hye Kyo and Han So Hee together in the drama The Price of Decision (literal title), they were left disappointed when news broke on May 17th that the collaboration had fallen through. This unexpected development has left fans curious about what future projects may bring the talented actresses together.
Source (1)