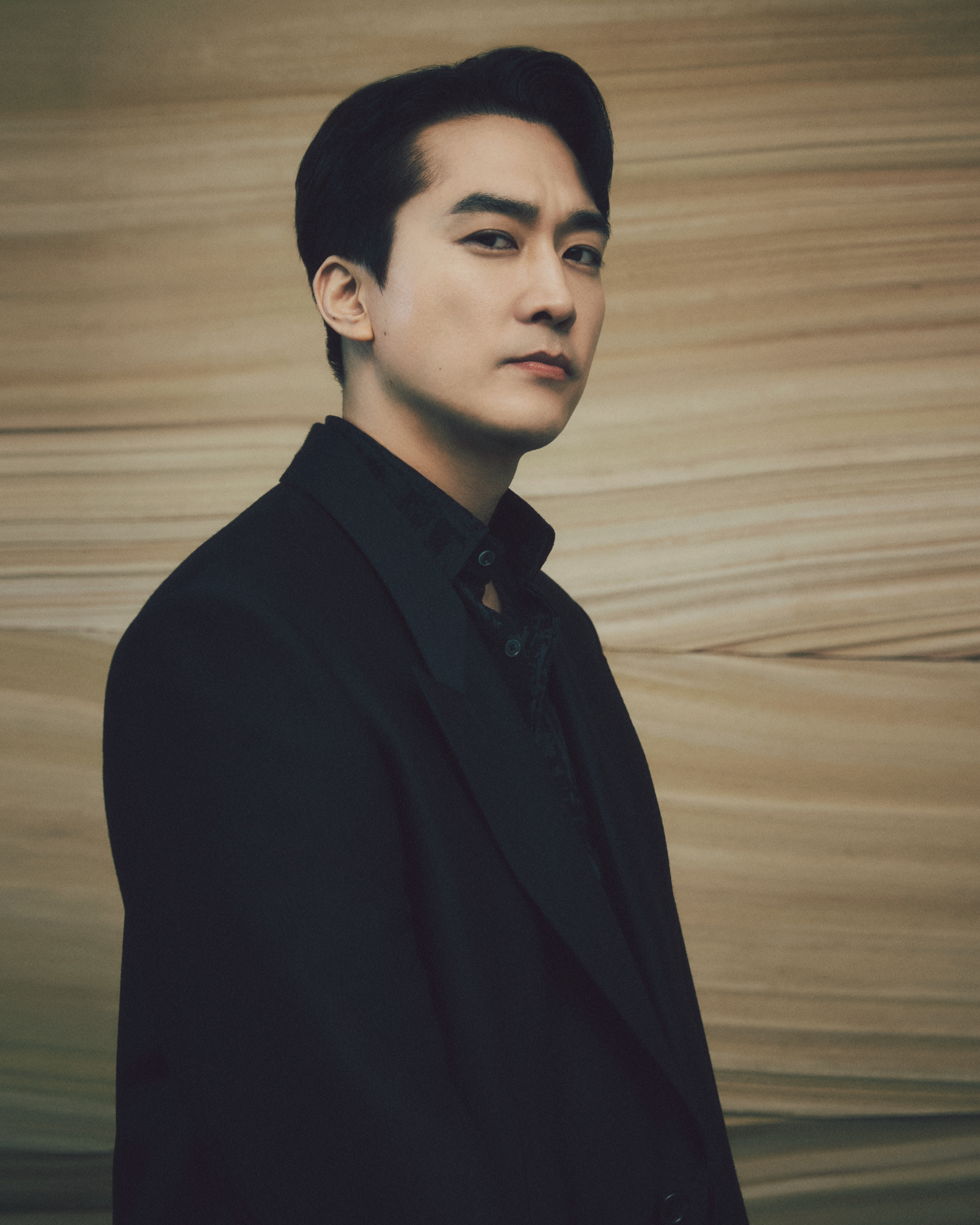 Song Seung Heon had nothing but high praise for Kim Woo Bin, his co-star in Black Knight.
Song Seung Heon had an interview about his recent Netflix series Black Knight on the morning of May 18th.
Song met Kim Woo Bin for the first time in Black Knight. The actor shared, "He's an exemplary person with great manners," and jokingly added, "he's so perfect, it's as if he's not human."
Song continued, "It's not often that one hears such good things about someone, actor or not. When I met him on set, he was so manly, fundamentally cool. As a person, he was sincere and upright. He was so good, I wondered if he was being pretentious. I was impressed to see that he consistently displayed these qualities, and it made me wonder what his weaknesses might be."
Actually, Song isn't typically a fan of sci-fi. "I thought '​​What would it be like if I were in a sci-fi film?'" he opened up. "I was given a great opportunity this time. I think it's the first time I've played a character in a futuristic world. I thought it would be fun. One of the big advantages of being an actor is that I can become a character from the past, present, or future, and I get to experience that world."
Now in his 28th year of his career, Song expressed his gratitude to his fans. Song reminisced, "A long-time fan of mine sent me a wedding invite. I didn't have anything scheduled that day, so I ended up going to the wedding. When we met in the bride's waiting room, we both got emotional." He confessed, "Every time I see my long-time fans, they make me reflect, whip me into shape, and provide me with motivation. Growing old with them brings me happiness and gratitude."
Meanwhile, Black Knight rose to 1st place in the global TOP 10 TV (non-English) category on the Netflix TOP just three days after its release.
Source (1)