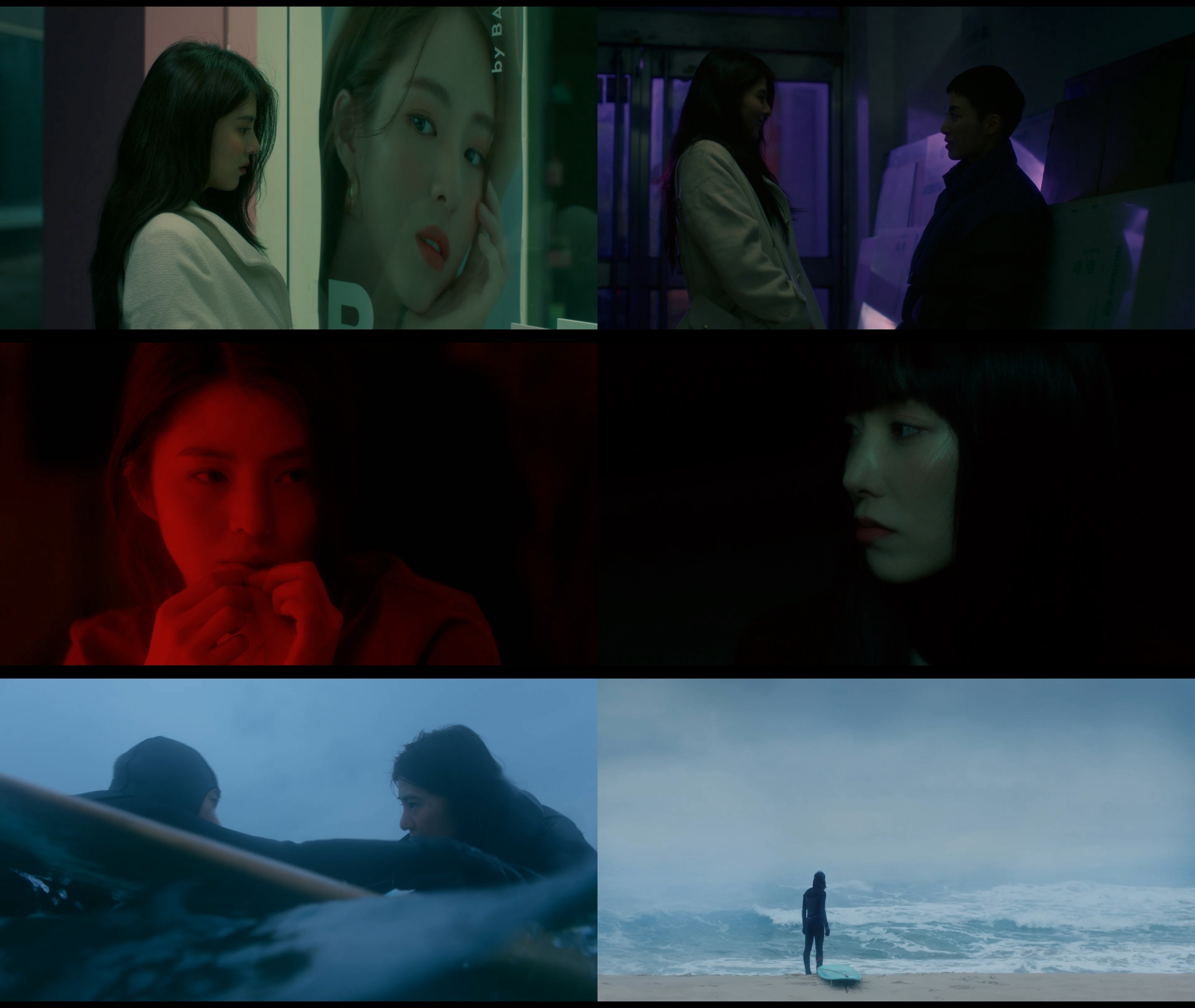 Han So Hee's screen debut film, Heavy Snow, made its highly anticipated premiere at the 24th Jeonju International Film Festival in the Korean Competition section four years after its production.
The movie delves into the profound themes of friendship, love, and personal exploration, following the journey of two young girls, Su An (portrayed by Han Hae In) and Seol Yi (Han So Hee) as they navigate their aspirations in acting and the world of cinema at Kangneung Arts High School. 
Heavy Snow marked a significant milestone for Han So Hee, as it was her first film project in her second year since entering the industry. 
The movie generated considerable excitement among film enthusiasts, resulting in tickets being completely sold out within a mere minute of their release.
However, despite the initial hype surrounding the film, opinions varied significantly once viewers had the opportunity to watch the film.
Audiences expressed mixed opinions about the film, stating that it didn't meet their expectations. Some comments included, "I knew it wouldn't be perfect, but I thought I could invest 1 hour and 20 minutes in watching Han So Hee. Guess what? I was completely wrong," "Han So Hee's acting was great despite the mediocre script," and "The actors' performances were really good, but I wish they had handled the LGBTQ+ aspect with more depth and sensitivity."
Another viewer commented, "Could the film have been improved by sticking to the typical coming-of-age story, but adding an unexpected LGBTQ+ twist? I mean, the actors were fantastic, but it felt like they spent 99% of the movie in surfing suits. Surfing just kept riding wave after wave, hogging all the screen time. Seriously, what's the deal?"
On the other hand, some audience members praised the film, saying, "Some songs felt like they were from Decision to Leave, but I loved them," "It was so good. A film I'd love to watch again. I feel like I'll understand everything better on a second viewing," and "I loved the overall vibe of the movie, and the actors' performances were fantastic. I think Han So Hee and Han Hae In have high potential for growth as actors."
Source (1)