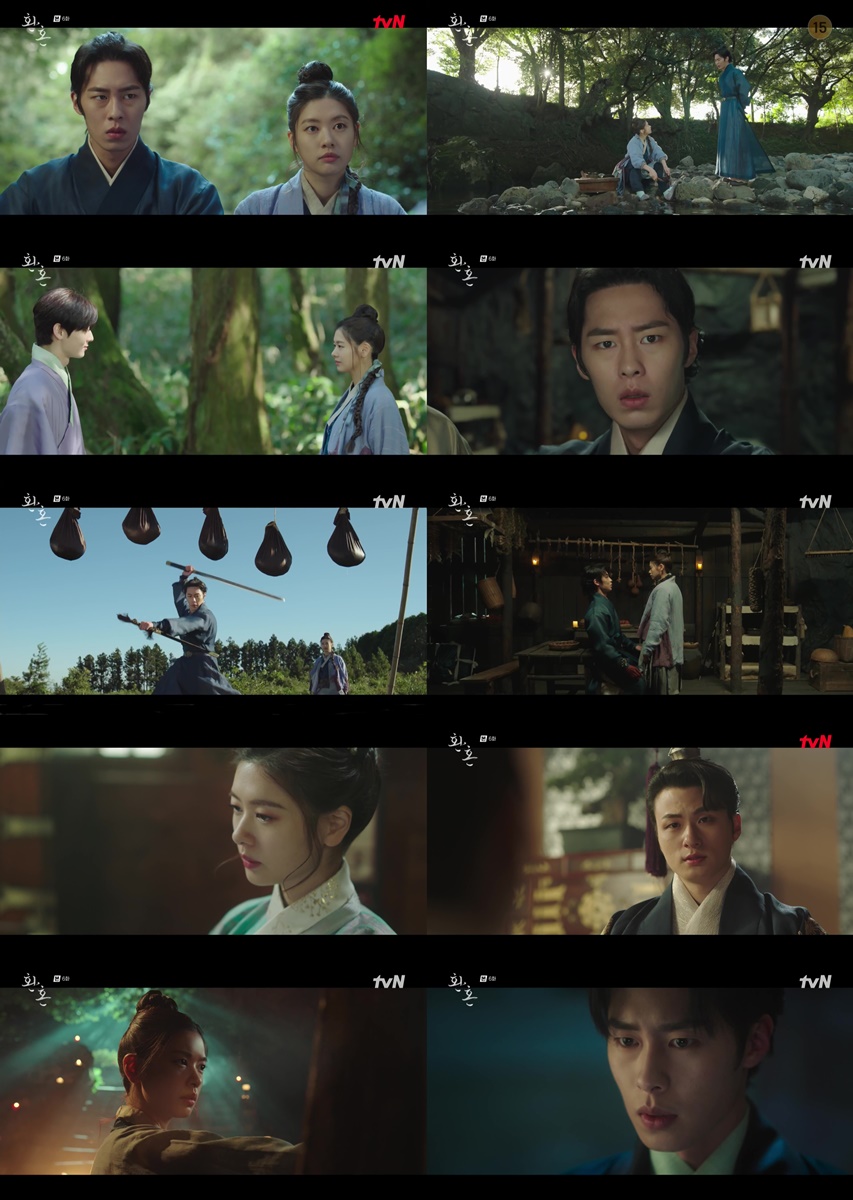 The sixth episode of tvN's Alchemy of Souls delivered a tension-filled story of Mudeok (played by Jung So Min) falling into a crisis.
Seo Yul (Hwang Min Hyun) and Park Dang Gu (Yoo In Soo) went to see Jang Wook (Lee Jae Wook) at Danhyanggok in order to question him about the soul-shifting case. After all three of them arrived at the Naksu's practice range, Jang Wook got jealous over Seo Yul after noticing the unusual romantic tension between Mudeok and Seo Yul. Meanwhile, Mudeok and Jang Wook were seen helping each other without realizing their feelings.
The day before his big match with the crown prince Go Won (Shing Seung Ho), Mudeok asked Jang Wook to learn a powerful martial arts skill that is very dangerous to learn. Jang Wook agreed to learn the skill without knowing that the prince had already told Mudeok that it was not his wish to confront her or Songrim by fighting Jang Wook and that he didn't want Jang Wook to show up at the fight.
At the end of the episode, Jin Cho Yeon (Arin) mistakenly broke the Jin family's precious stone and blamed Mudeok for it. Despite knowing her scheme, she grudgingly admitted to doing so as Jin Mu (Jo Jae Yoon) and Gil Ju (Choi Ji Ho) were suspicious of her identity.
The episode ended with Mudeok getting sucked into the mysterious mirror after entering the magical place. Upon hearing the news about her going missing, Jang Wook rushed to the place. Meanwhile, Master Lee (Im Chulsoo) realized that Mudeok is possessed by Naksoo's spirit and made viewers curious about what will happen next.
Source (1)