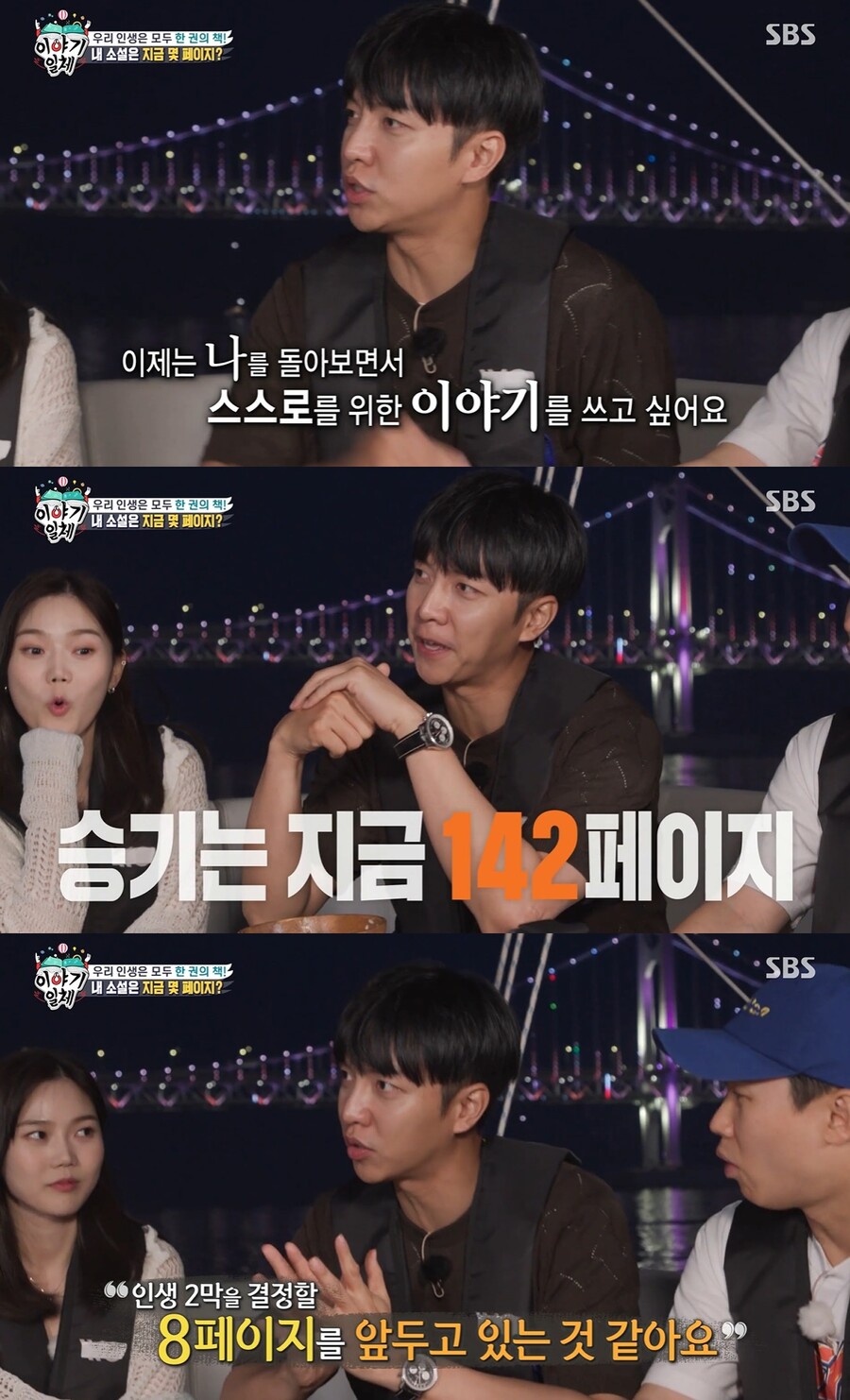 During the June 12th broadcast of SBS' All The Butlers, Lee Seung Gi sat down with a book author named Kim Young Ha to talk about life.
The novelist and cast members shared where they are at in their lives by talking about the topic of "If life is like a book, then what page are you on?" Lee Seung Gi said, "I am on page 142." When Yang Se Hyung asked him, "Why did you leave out the remaining eight pages," he answered, "Those eight pages will be the second chapter of my life, and I think how I live the rest of my life will change my whole life."
The star continued, "I didn't live my life for me. What motivated me were the drive for success and the passion for greater achievement. I would hate to wrap up my story like this because it would become a very boring story as it is. I don't think I would be intrigued by such a story."
Kim Dong Hyun chimed in, commenting, "I agree with you. You have been on a roll since you were very young." The male celebrity replied, "I need some time to reflect on myself. I am also curious about what life has in store for me."
The male star was swept up in the marriage rumors with Lee Da In. Rumors hit the wires as reports said that his property in Seongbuk-dong was registered under the name of his girlfriend, Lee Da In.
Source (1)