Business Proposal gave viewers the perfect ending they were hoping for.
The final episode of SBS's Business Proposal, aired on the 5th, recorded 11.4% viewership nationwide. On this day, Kang Tae Moo (Ahn Hyo Seop) and Shin Ha Ri (Kim Se Jeong) overcame opposition from both families and saw the perfect happy ending. And how they resolved the conflicts was pleasant, warm, and sweet, just like it has always been.
Kang Tae Moo and Shin Ha Ri got smacked on the back when her mother saw the two together, but he eventually won Ha Ri's parents' hearts by showing his sincerity towards Ha Ri. Despite knowing that Chairman Kang (Lee Deok Hwa) was just feigning illness to keep Tae Moo away from her, she still went to take care of him. And using tea, talking about fishing, and her excellent singing, she slowly melted the old man's heart.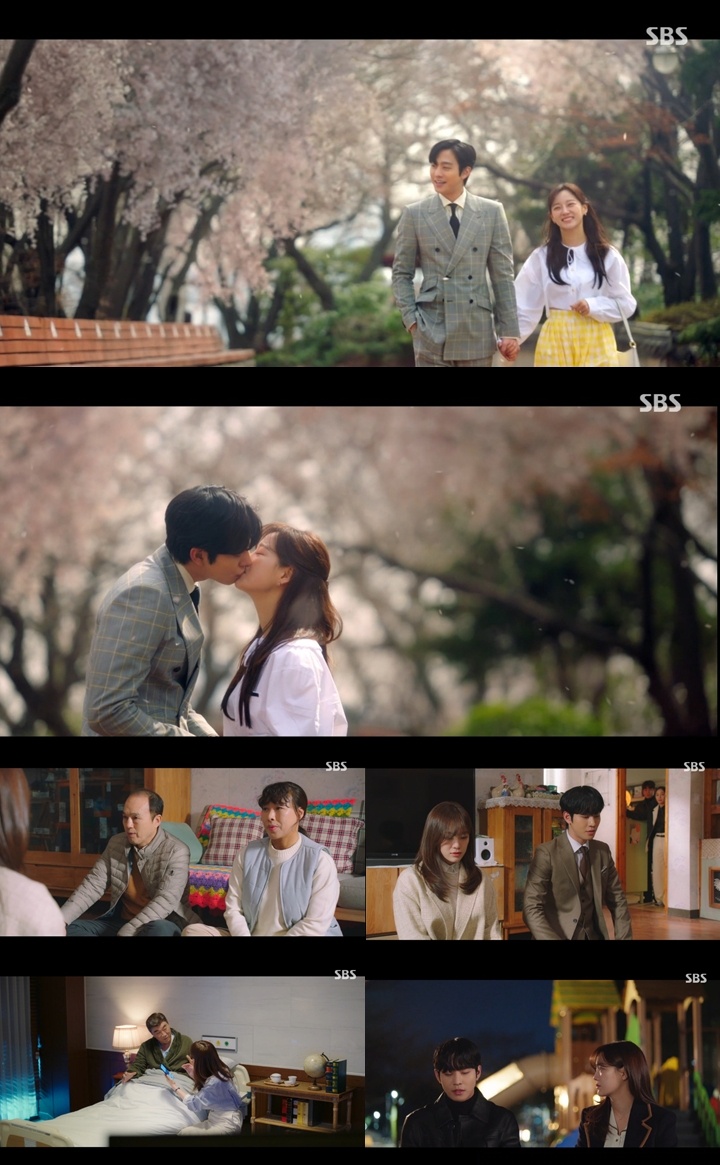 However, Tae Moo and Ha Ri had to start a long-distance relationship when he had to take Chairman Kang to the States to treat his heart. Ha Ri decided to stay in Korea so he wouldn't suffer anymore from the rumors that could possibly bring him down. Despite the thousands of miles between them, the two continued their unchanging love for each other.
In the end, Kang Tae Moo returned to Korea without telling her to surprise her, and under the cherry blossoms, he proposed to her. The two promised their happily ever after with a sweet kiss, showing a perfect happy ending for a perfect couple.
Source (1)
Translator Kim Hoyeun: If you are a fan of K-drama, K-movie, and K-pop, I am your guy. I will continue to provide you with up-to-date K-entertainment news.