1.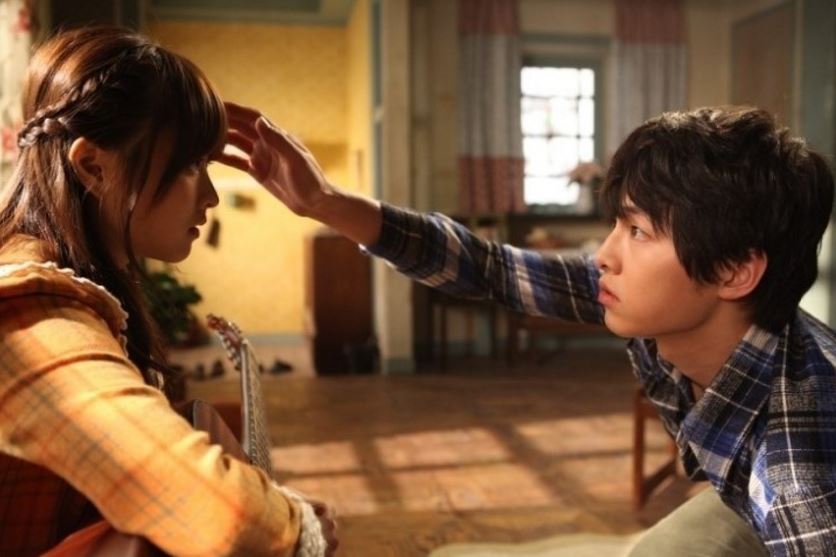 A Song and a Pat on the Head from 'A Werewolf Boy'
This scene where Park Bo-young pulls out a guitar and starts singing didn't only capture the viewers' hearts. The werewolf boy (Song Joong-ki) gets caught up in the moment by her beauty and voice (I mean, who wouldn't?) and slowly reaches out his hand. We don't know what to expect when he slowly reaches for her. Is he going to kiss her? Is he going to throw himself into her arms? To our surprise, Song Joong-ki gently pats her on the head, which actually turned out to be the sweetest and most romantic gesture.
2.
The Ukulele Master from 'Penny Pinchers'
If you miss seeing the flirtatious side of Song Joong-ki, this is a must-see. Not only do you get to see him as a playful boyfriend that every girl wishes she had, you also get to see him serenade with a ukulele. The scene on the rooftop made every heart swoon including his co-star Han Ye-seul's when he switches from a song about diarrhea to a sweet love song. A man who can crack jokes but can instantly become romantic? This is exactly what we need!
3.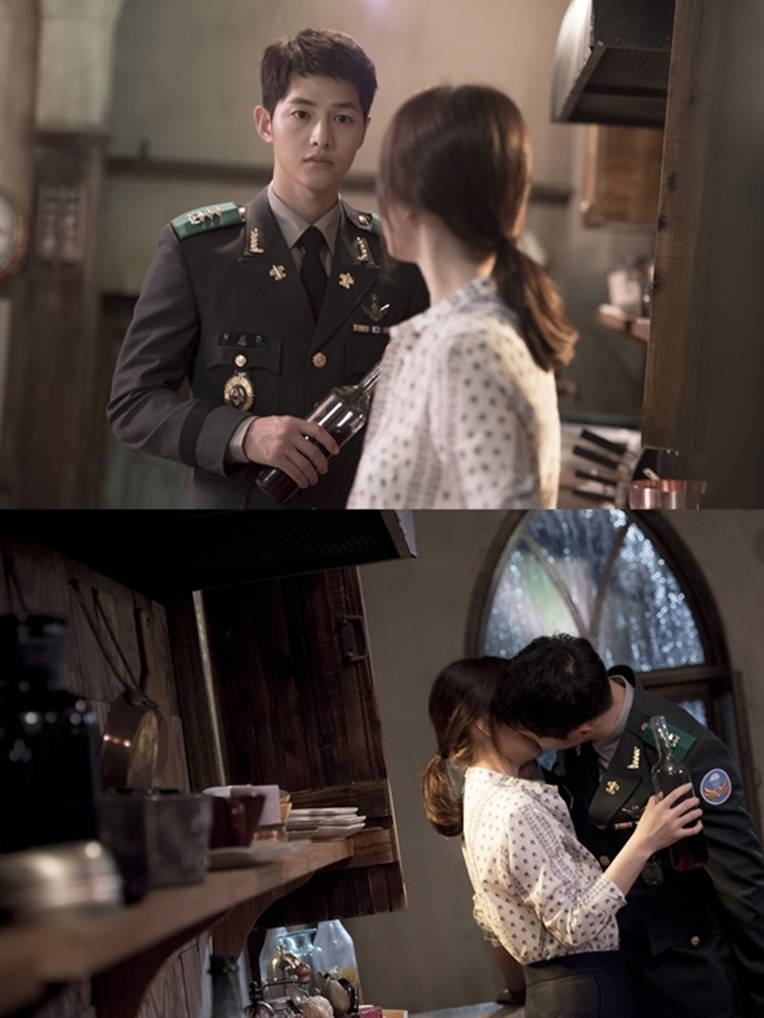 I Don't Want the Wine, I Want You from 'Descendants of the Sun'
You all knew we wouldn't end this list without mentioning this legendary drama. As if seeing Song Joong-ki in a uniform wasn't a blessing enough, this drama gifted us with several kiss scenes that we definitely played on repeat. But our favorite scene has to be the one where Song Hye-gyo tries to hand over the bottle of wine to Song Joong-ki who ignores it and goes straight for her lips. You would be lying if you said you didn't squeal during this scene. The kiss was perfect. His outfit was perfect. The camera angle was perfect. The music was perfect. EVERYTHING was just perfect in this scene.
There you have it! Our top three moments of Song Joong-ki in no particular order. I hope your weekend binge list has been set!