K-pop sensation Jungkook from the chart-topping group BTS took the bustling streets of New York by storm with an electrifying live band performance.
>> Jungkook of BTS Thanks ARMY for Their Support and Explains His 'Golden' Album Title's Meaning
On November 8th, Jungkook rocked the stage of NBC's TODAY morning show in the heart of New York City, turning the TODAY Plaza into a lively outdoor music party.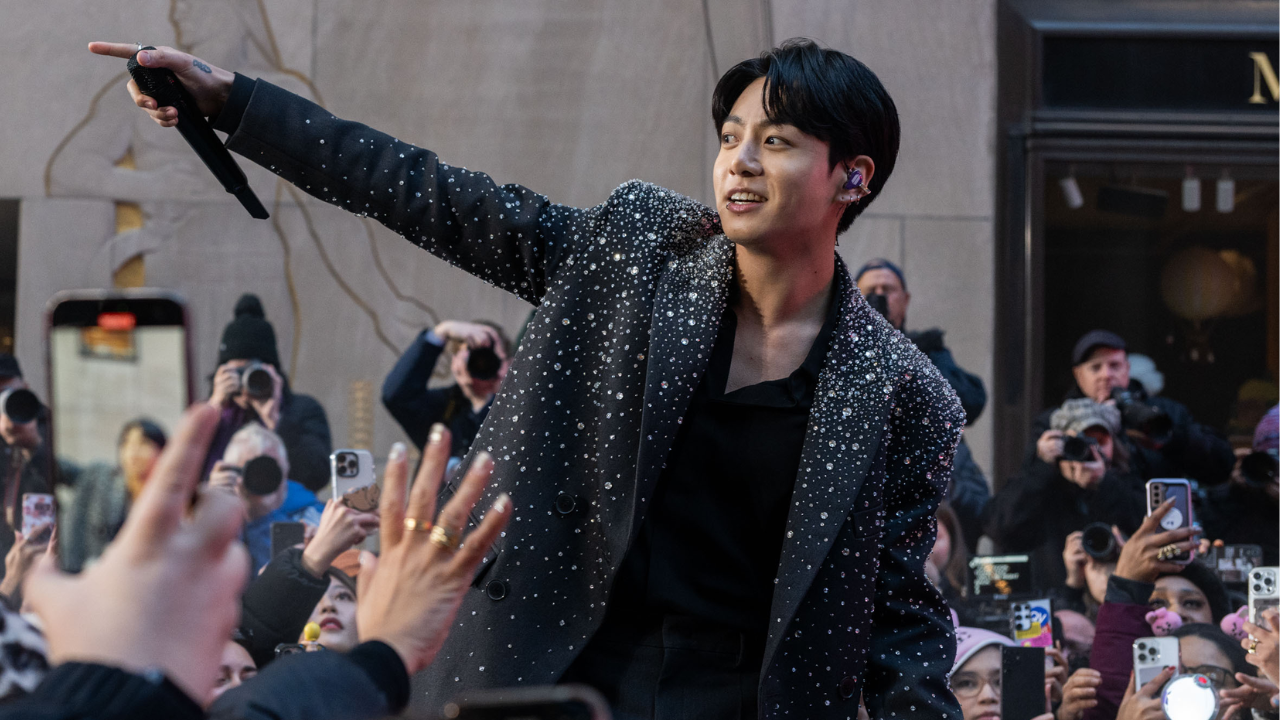 In the early hours of the day, the TODAY Plaza was alive with excitement as a massive crowd of fans gathered to see Jungkook's incredible performance. The energy was palpable, even reaching audiences beyond the screen.
Jungkook kicked off the spectacle by singing one of his hit songs "3D" and fans enthusiastically sang along, turning the plaza into a roaring sea of music and unity.
During an engaging interview, Jungkook shared his heartfelt wishes, exclaiming, "I hope you all have a golden time enjoying the show!" He then performed his song "Standing Next to You" from his solo album "GOLDEN" with an amazing live band arrangement.
To wrap up the unforgettable show, the star sang "Seven" with the crowd.
Just before the show, a young fan in the crowd received a heartwarming shoutout from the K-pop superstar, leaving her in tears with a very special birthday memory.
Source (1)