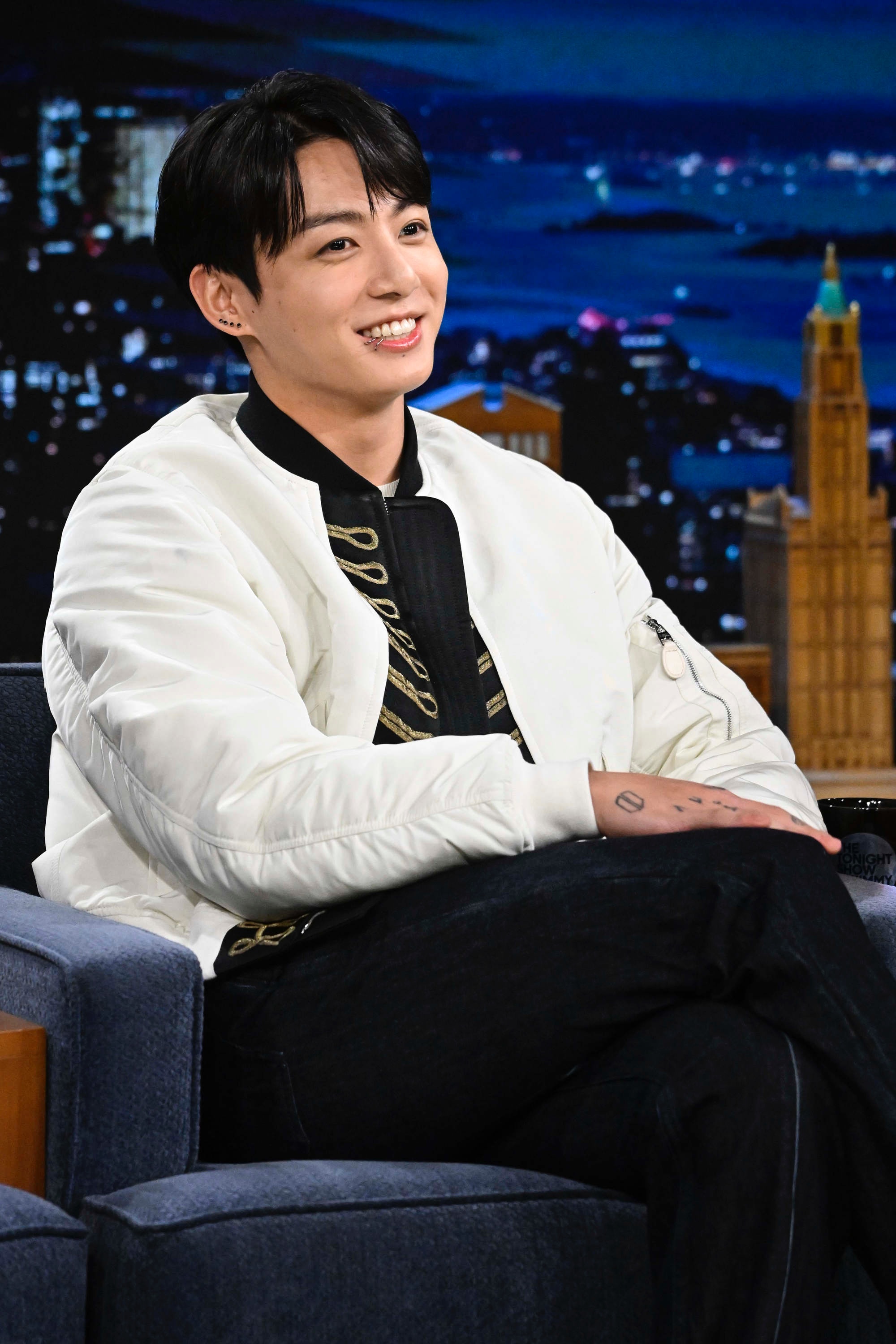 Jungkook captivated the audience with various intriguing stories on The Tonight Show Starring Jimmy Fallon. He also performed "Standing Next to You," the title track from his solo album GOLDEN, for the first time on an American cable network.
During the show, Jimmy Fallon highlighted Jungkook's achievement with his new solo single "Seven (feat. Latto)" becoming the fastest track to reach 10 billion streams in Spotify history and earning RIAA platinum certification. When asked about whether he was expecting it all, the superstar answered, "Frankly speaking, I was confident, but this is beyong my imagination. And I am very grateful to ARMY. Because if it was not for ARMY, this wouldn't be possible."
>> Jungkook Hailed as "New Pop King of the 2020s" With Release of 'Golden'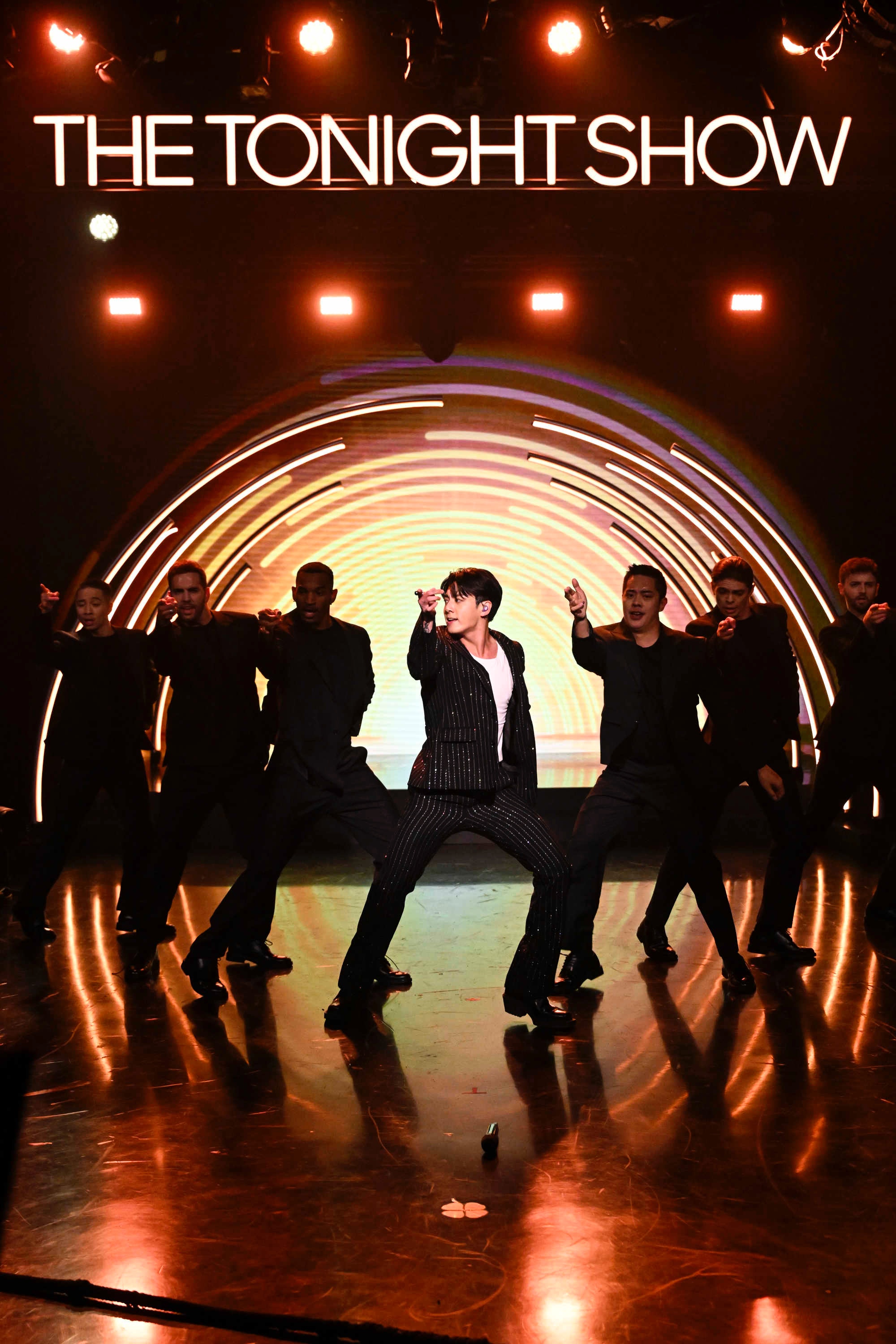 Regarding the album name GOLDEN, Jungkook explained, "I have a lot of association to this term 'golden' and when my mom was pregnant, she had a golden dream. If I look back on my journey, it's very much a golden moment. So when I though about the title of this album, GOLDEN was the only thing that came up in my mind." As for the various styles of his tracks on the album, he added, "In terms of versatility, I wanted to become a solo artist who can pull of a lot of genres and that'sm what I try to do here."
On November 8th, Jungkook is scheduled to appear on TODAY, an American morning show on NBC, and showcase his solo performance at TODAY Plaza as part of the CitiConcert Series.
Source (1)