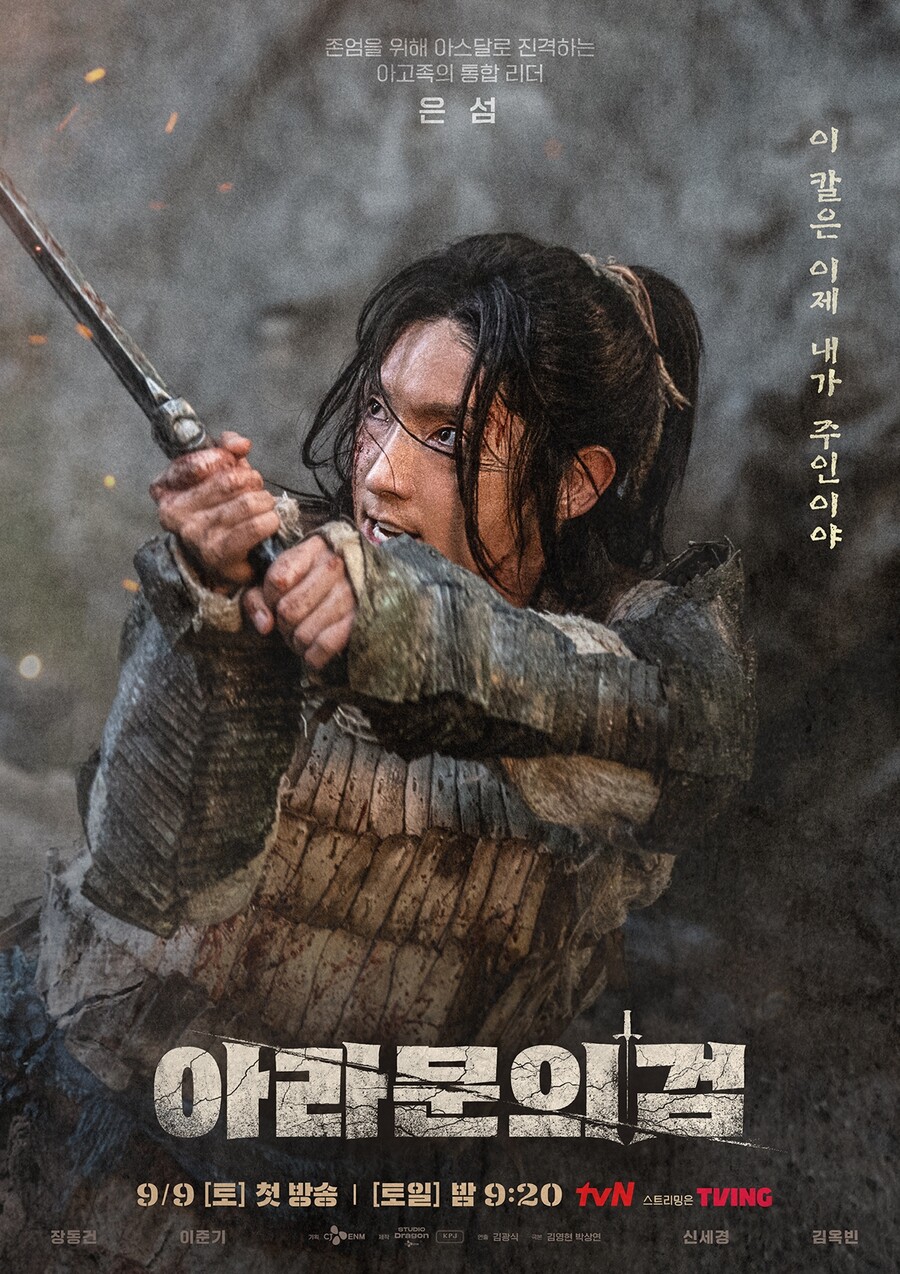 tvN has unveiled the first look poster of Lee Joon Gi in Arthdal Chronicles: The Sword of Aramoon with an electrifying teaser trailer.
Arthdal Chronicles: The Sword of Aramoon follows the captivating journey of four legendary figures – Tagon, Eun Seom, Tanya, and Tae Alha – as they set out on a destiny-defining quest in the ancient realm of Arth. The upcoming season stars Jang Dong Gun as Tagon, Lee Joon Gi as Eun Seom (Saya), Shin Se Kyung as Tanya, and Kim Ok Bin as Tae Alha.
In the new image, Eun Seom exudes charisma as a leader who unites the Ago tribe.
The recently unveiled video provides a glimpse of the dynamic scenes featuring Eun Seom. As Tagon contemplates that the war is nearing its end, a voice asserts, "You can never win the war." The allied warriors of the Ago tribe, including Eun Seom, are resolutely determined to persist.
Then, the scene swiftly transitions to Inaishingi Eun Seom soaring through the air, just moments before the attack. His intense determination to conquer the ancient city of Arthdal echoes throughout the open land. Inaishingi stands as the hero of the Ago People, the sole tribe sanctified after their victory over Aramun Haesulla two centuries ago. Eun Seom survived the Judgement of the Waterfall and earned the title of Inaishingi. Every word he speaks resounds with unwavering determination akin to seething lava.
Arthdal Chronicles: The Sword of Aramoon will premiere on September 9th.
>> 'Arthdal Chronicles' Writers Unveil the Thrilling Tale of Its Upcoming Second Season
Source (1)