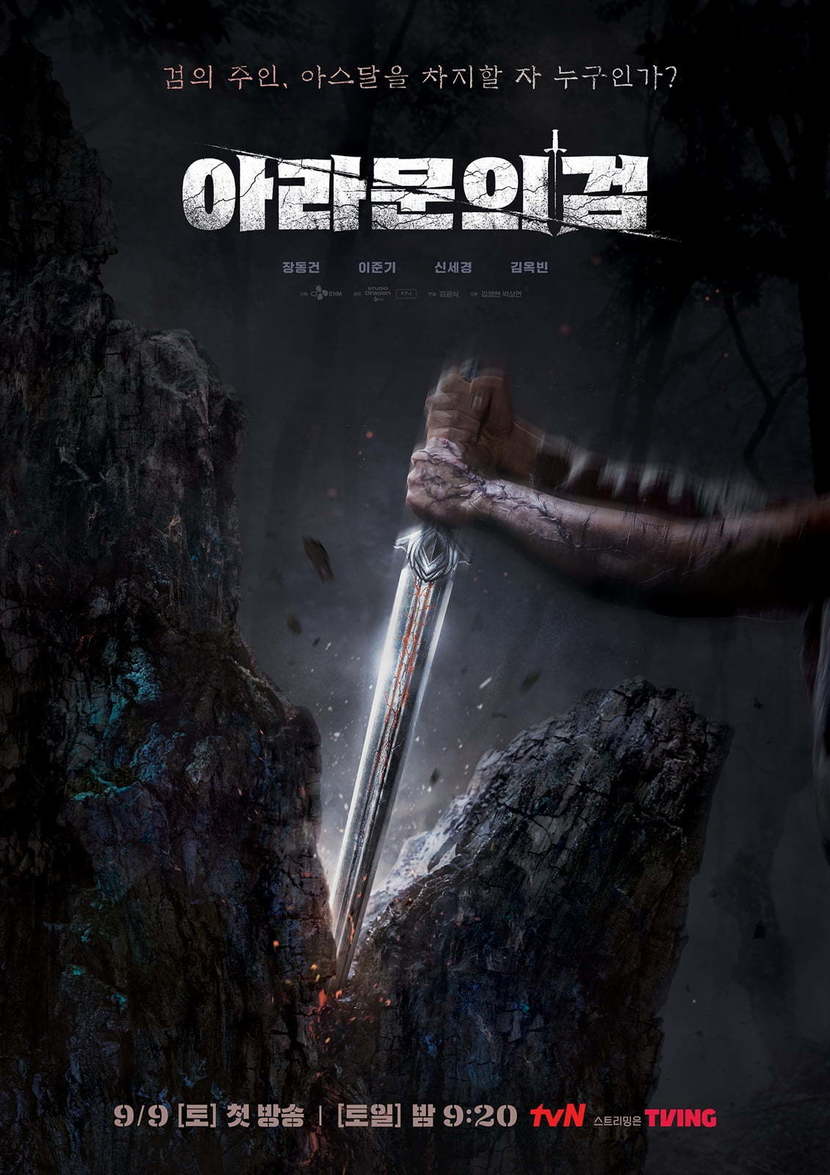 Writers Kim Young Hyeon and Park Sang Yeon talked about the suspense-filled story of Arthdal Chronicles: The Sword of Aramoon.
Arthdal Chronicles: The Sword of Aramoon follows four legendary figures – Tagon (played by Jang Dong Gun), Eun Seom (Lee Joon Gi), Tanya (Shin Se Kyung), and Tae Alha (Kim Ok Bin) – as they embark on a fateful journey in the ancient land of Arth.
Writer Kim Young Hyeon described the land of Arth as "being on the brink of a violent clash." She shared, "Eun Seom became Inaishingi and achieved the unification of thirty different Ago tribes, which means he is fully ready to wage war with Arthdal. Additionally, Tagon became the King of Arthdal and suppressed many rebellions. He is also fully prepared to conquer the entire continent of the ancient city."
Writer Park Sang Yeon added, "Eight years ago, Eun Seom promised Tanya that he would go to Arthdal to save her, while Tagon promised to conquer the Ago tribe. Now the time has come, and they are finally on the verge of the face-off."
The two writers also talked about the parts they worked particularly hard on in the show. They revealed, "We tried our best to keep the tension throughout the show. And as the highlight of Season 2 is the war between Arthdal and Ago Unio, we also focused on the realistic portrayal of the war. Lastly, we paid particular attention to the psyche and decision-making process of characters who clash with each other for their desired goals."
Arthdal Chronicles: The Sword of Aramoon premieres on September 9th.
Source (1)