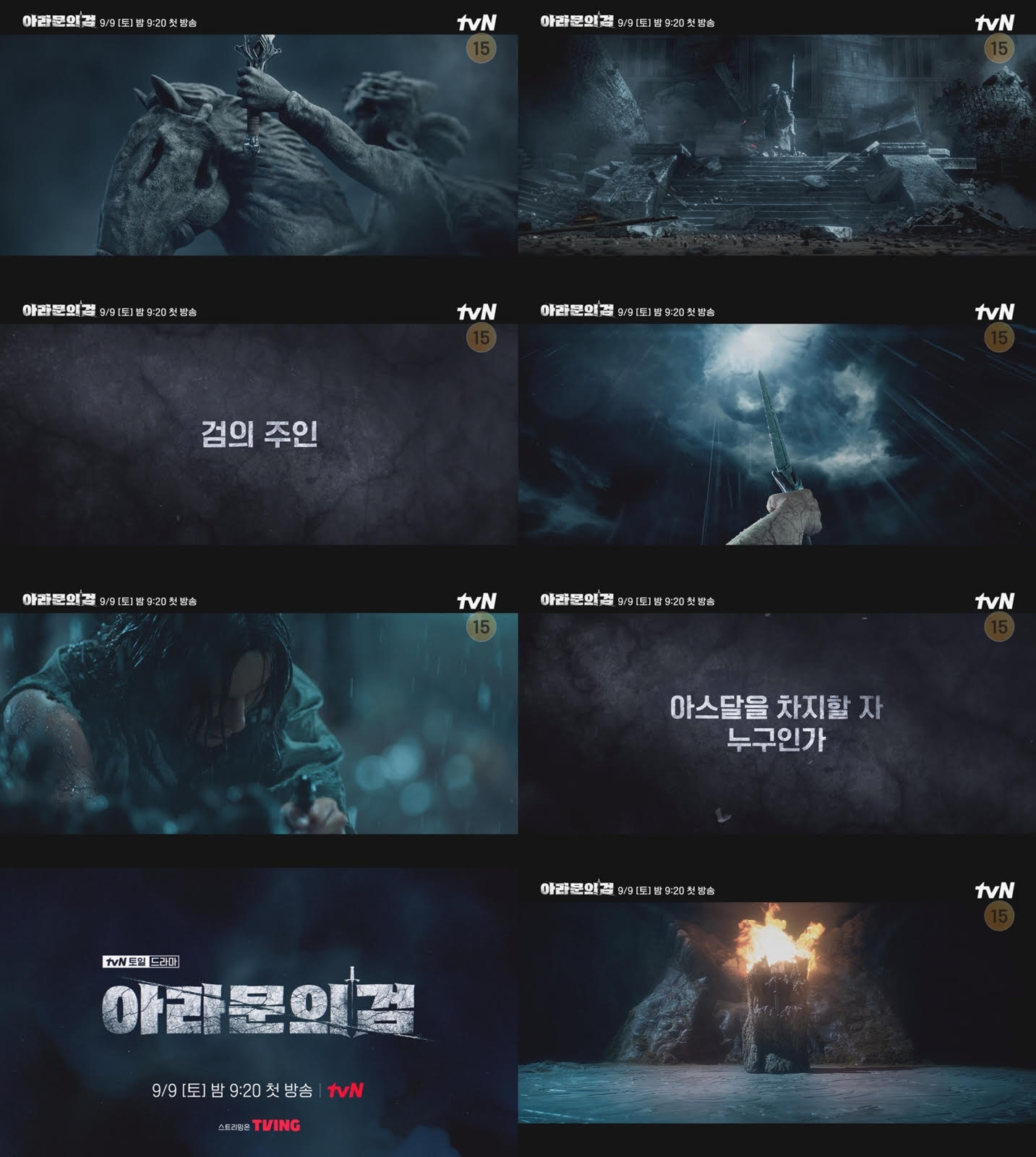 tvN released an intriguing teaser video for its new Saturday drama Arthdal Chronicles: The Sword of Aramoon and confirmed its premiere date on September 9th.
The video begins with light casting over the city of Arthdal, packed with houses, and a statue of Arthdal's founder Aramun Haesulla riding the legendary horse Kenmore in the middle of the city. As if breaking a long-sealed chain, the sword in the statue turns everything into ruins, emitting light and clouds of black smoke.
The scene then cuts to a reflection of the main characters – Tagon (played by Jang Dong Gun), Eun Seom (Lee Joon Gi), Tanya (Shin Se Kyung), and Tae Alha (Kim Ok Bin) – on the blades of the sword. When someone raises it high toward the sky, lightning from the thick clouds travels down its sharp tip.
Arthdal Chronicles: The Sword of Aramoon follows four legendary figures – Tagon, Eun Seom, Tanya, and Tae Alha – as they embark on a fateful journey in the ancient land of Arth.
The upcoming series will be released through tvN and Disney Plus.
Source (1)