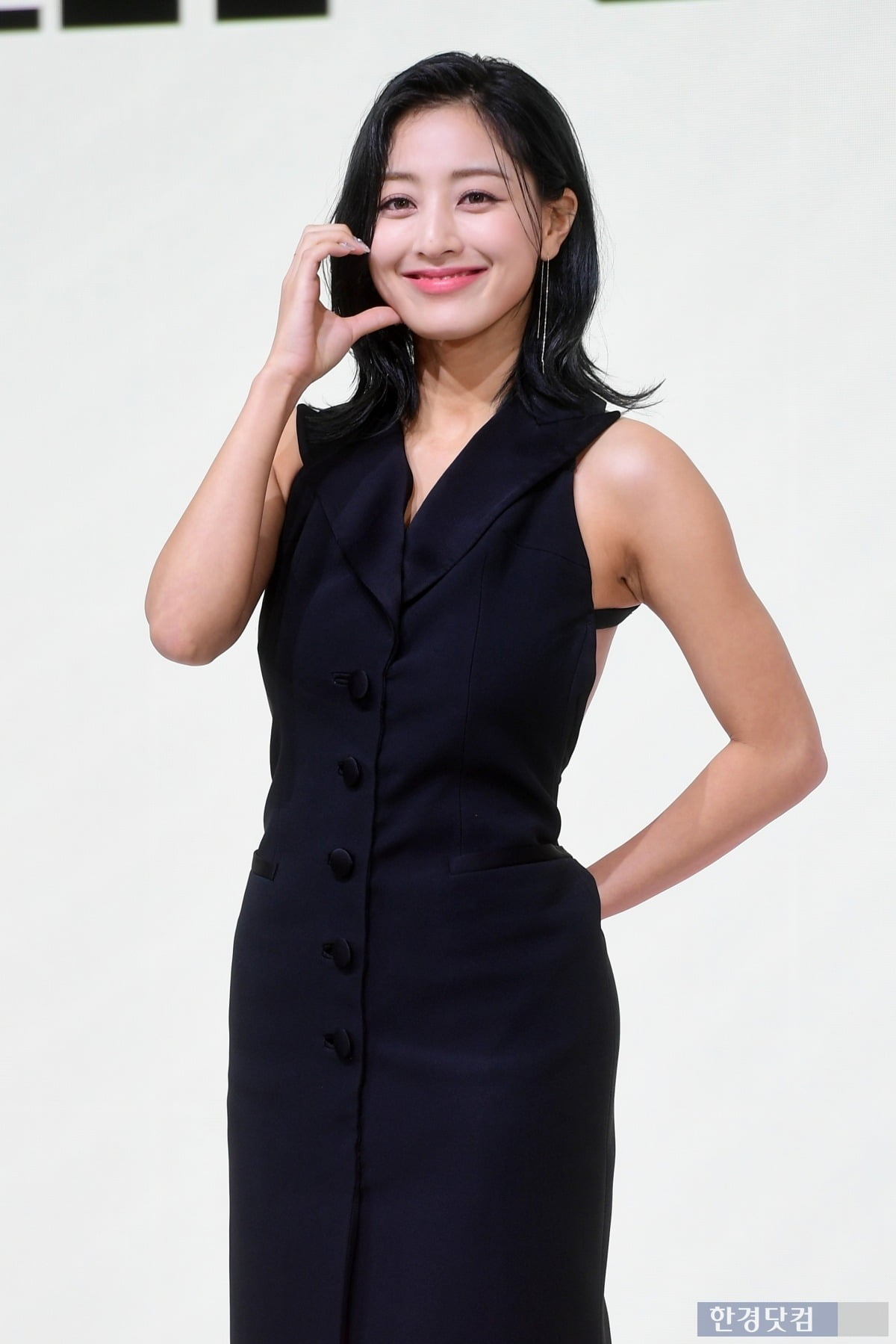 On the 18th, TWICE's main vocalist, Jihyo, attended a press conference for her solo debut album, ZONE. The title 'ZONE' symbolizes Jihyo's (Z) "first" (ONE) and "complete one" (ONE) work.
Jihyo stated, "The first time the idea of a solo project came up was last year. Rather than thinking about the struggles, I felt more excited. I was thinking a lot about how people might appreciate and accept me for who I am, rather than just a member of TWICE."
Nine years since her debut, Jihyo thinks that it's the perfect time for her solo. She elaborated, "I spent 9 years understanding who I am, what I do well, and when I look pretty. That's why I made the album now."
Introducing the title track "Killing Me Good," she reflected, "As a singer, I believe I should enjoy my stage to provide comfort or positive energy to others." Jihyo also noted her desire to dance on stage: "Some suggested I should do a ballad, but I wanted to dance. Without dance, it's meaningless to me. The joy of dancing and performing is the greatest satisfaction for me. Many people like my powerful image, and that's probably my strength."
When asked about the song she wanted to highlight, she mentioned the fifth track "Don't Wanna Go Back." "Heize featured in this song, and while I love all the songs, this one has an unfamiliar vocal style. People have told me it's quite refreshing," she hinted.
Earlier, Nayeon made a successful solo debut with "POP!" Jihyo commented on this, saying, "People have asked if I feel pressure because of Nayeon's success, but I don't have specific goals regarding how well this album does. I feel very satisfied and unashamed, thinking I've made something that shows 'This is the kind of singer I am.'"
>> TWICE's Jihyo Shares Glimpse of Her Daily Life in New 'I Live Alone' Preview
Source (1)