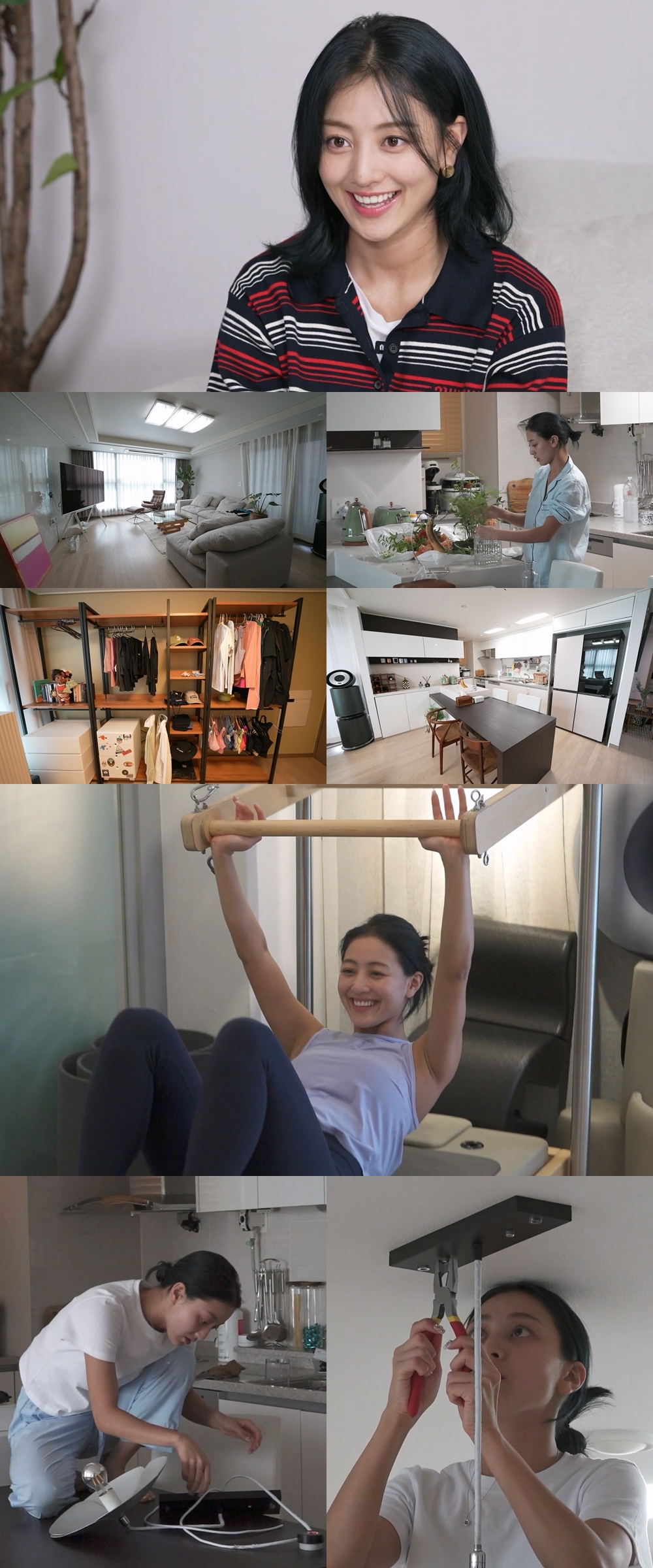 MBC released a preview clip for the upcoming episode of I Live Alone, which is set to air on August 18th. The video provides a glimpse into the daily life of TWICE's Jihyo, who moved out of her dorm two years ago.
As the camera passes by the entrance decorated with group posters, viewers are guided into a white living room with natural wood finishes and green potted plants.
In the video, Jihyo flawlessly handles her to-do list right after waking up. She manages a variety of household tasks, from taking care of plants and arranging flowers to cleaning the dressing room.
She is also seen doing Pilates, which is the secret behind her impressive six-pack abs. After her workout, she's seen back at home, washing blankets, changing curtains, and swapping out the dining table's lightbulb.
Source (1)