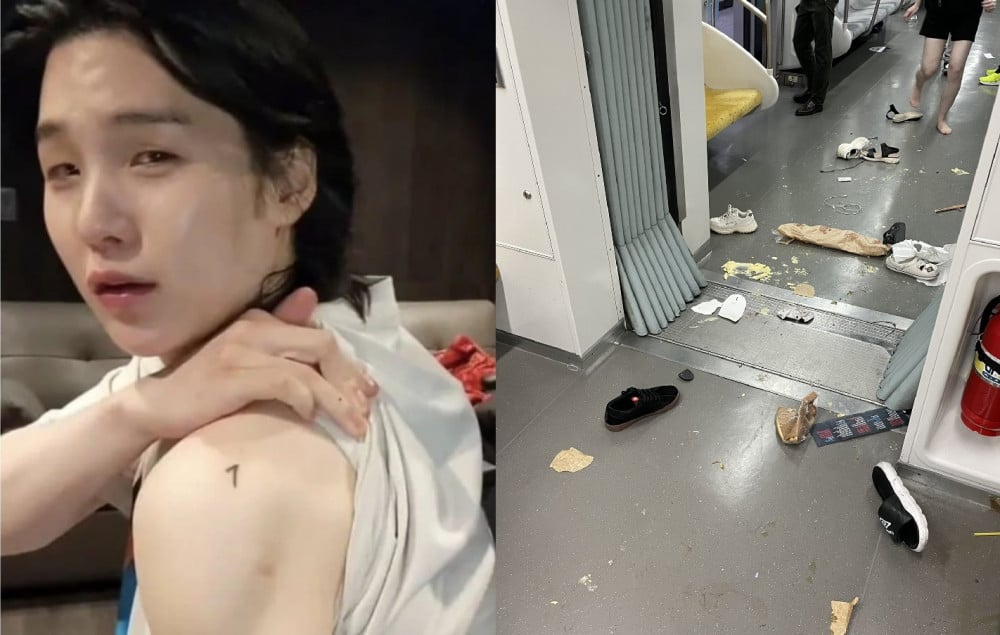 A crowd of public transit users in Seoul went into a panic on Subway Line 9.
Passengers were injured while evacuating on Subway Line 9 on August 6th at 8:40 PM. Confusion around the incident grew further as it was rumored to be a stabbing or a gas leak.
A crowd of people rushed outside as the subway stopped at Sinnonhyeon Station, causing seven people physically injured. According to those at the scene, more people could have been injured as people were pushed away from each other while others fell down.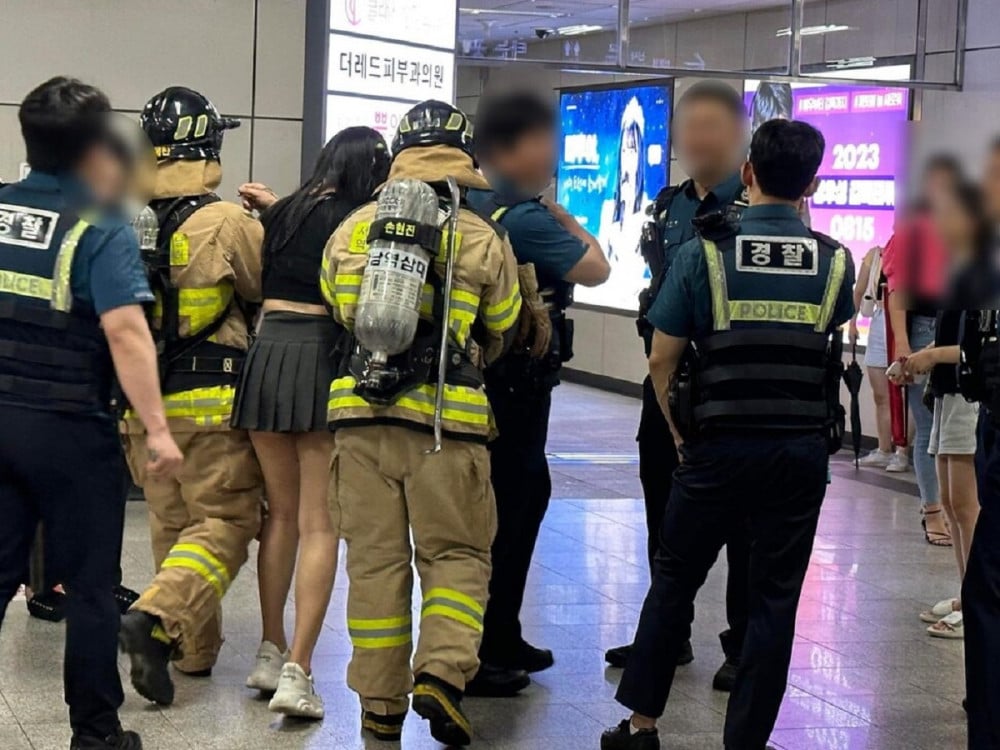 Police officers and firefighters were quickly dispatched to the scene and searched for any potential threat inside the subway. But there was neither a gas leak nor a person with a weapon.
It turned out that the incident occurred due to the fans returning home from BTS' Suga's concert. A group of his fans started to scream on the subway when Suga revealed the tattoo on his arm during the live broadcast he turned on after the concert. Hearing some people sitting in front suddenly screaming out, people began fleeing the train without knowing what was really happening inside. The videos of such a chaotic scene were uploaded to social media and quickly spread online. 
Netizens heard the news and said, "How can they scream that loud on the subway?," "It's beyond the understanding. Those who screamed could have caused a huge disaster" and "The subway is not a concert venue," criticizing Suga's fans for their thoughtless behaviours in a public place.
오늘자 신논현역 생화학테러 전말

특정 팬덤이 멤버 라이브 방송을 보다가 비명을 지르거나 뛰어다녀 옆칸 승객들에게 공포감을 줌 -> 경찰 소방관 대거 출동 -> 7명 부상 -> 열차 정상 운행
즉 칼부림도 테러도 없었음
부끄러운 줄 아세요

신논현역 생화학테러 칼부림예고 pic.twitter.com/ynYd8VQhOu

— 먉⭑ (@mxiixnn) August 6, 2023
신논현역 6-3 앞에 기둥에다가 분실물 모아놨어요ㅠㅠㅠ 가져가세요ㅠㅠㅠㅠㅠ pic.twitter.com/pKFXJnJI5e

— 릴로비 (@Night_Flower_19) August 6, 2023
Source (1)