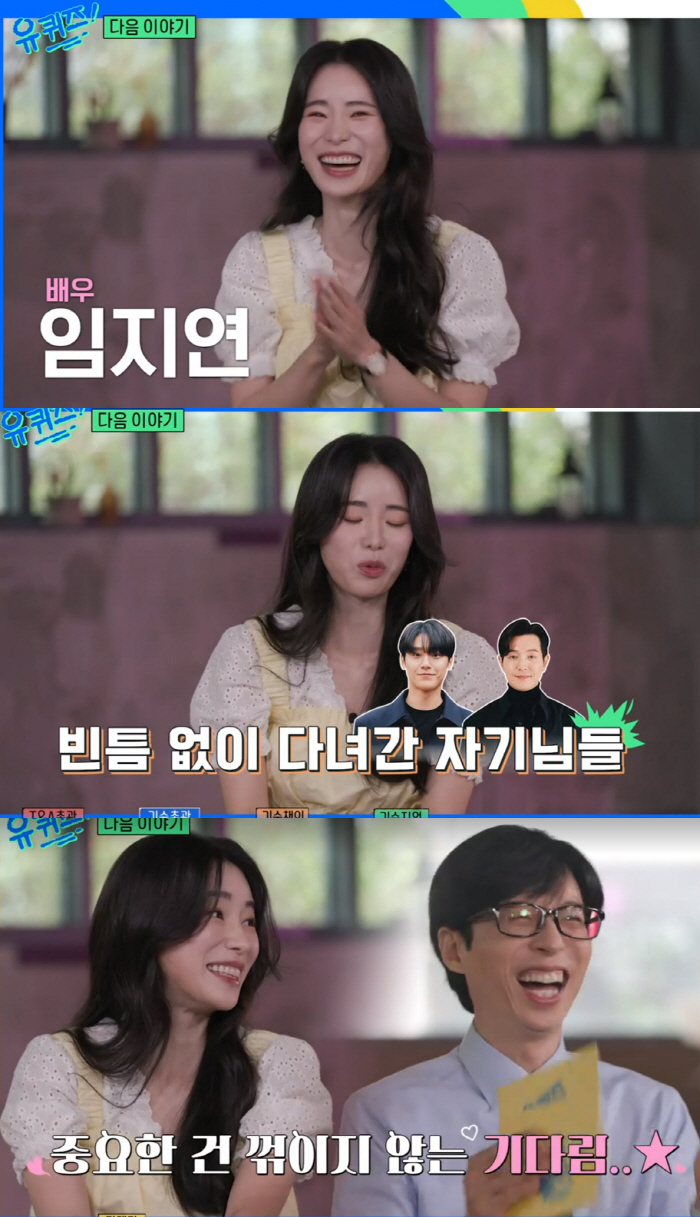 tvN's You Quiz on the Block has just hinted at the exciting appearance of Lim Ji Yeon.
In the preview of the next episode, the show's host Yoo Jae Suk introduced Ji Yeon as "the hottest actress in South Korea." Happy to be part of the show, she shared, "I've been really wanting to make it to You Quiz on the Block. So I patiently waited, hoping for the call, after Jung Sung Il and Lee Do Hyun appeared on the show."
Yoo Jae Suk also asked Lim Ji Yeon about what it was like to work with Song Hye Kyo on The Glory. She revealed, "I asked her what I should do if I want to become closer to her," Jo Se Ho chimed in, saying, "I know, she has a great personality." Amidst the conversation, Lim Ji Yeon playfully teased the audience with behind-the-scenes tales, saying, "These aren't in the script, but if I were Yeon Jin…," leaving viewers intrigued.
The talented actress garnered attention with her latest drama Lies Hidden in My Garden, where she delighted fans with the iconic black bean noodles eating scene. Yoo Jae Suk praised the impressive moment, and Lim Ji Yeon playfully disclosed, "I eat a lot, so I usually eat more than that. I must've polished off three or four bowls of noodles during that scene," adding a delightful surprise to her revelations.
Lim Ji Yeon is set to grace You Quiz on the Block on August 2nd, promising an episode filled with entertainment and charm.
Source (1)