Jung Sung Il appeared on tvN's You Quiz on the Block and shared stories behind his latest hit drama The Glory.
Yoo Jae Suk asked Jung Sung Il what it was like working with Song Hye Kyo for the series. He answered, "I texted her right after watching the first episode and said,  'You killed it.' She is an amazing actress who is very down to earth."
The actor also shared his experience of working with his other co-star Lim Ji Yeon. "Although I knew it was acting… she was so good at being evil," he said, amazed by her performance.  
When Jae Suk asked him to talk a little bit about the upcoming part 2 of The Glory, he revealed, "Ha Do Young will be falling into despair and rage. What's certain is that Part 2 will be more fun to watch. I had so much fun watching the series despite knowing the whole story."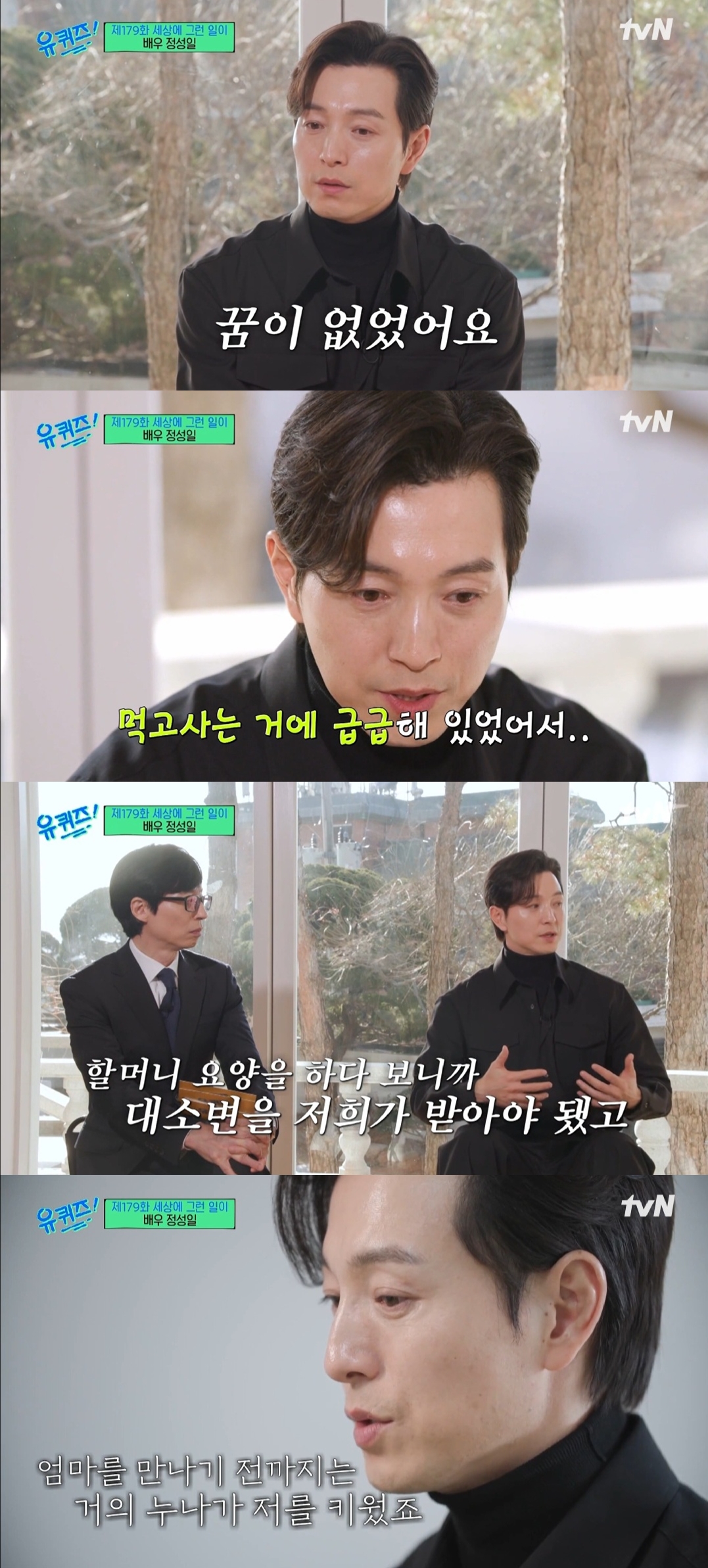 Jung Sung Il also shared how he grew up as a child. "I had no dreams. I had to make a living. My mom was very ill when I was young, so she was away from home for a long time until she fully recovered. During her absence, my older sister, who was only two years older than I am, took care of me," he remarked.
The actor added, "My grandmother had trouble walking, so my sister and I had to clean her after she relieved herself when we were in elementary school." He then showed gratitude to his sister, saying, "She has gone through a lot. I was little then, but so was she. She never cried in front of me. Without her, I wouldn't have been who I am now."
>> A Look Back at 'The Glory' Actor Jung Sung Il's Dramas