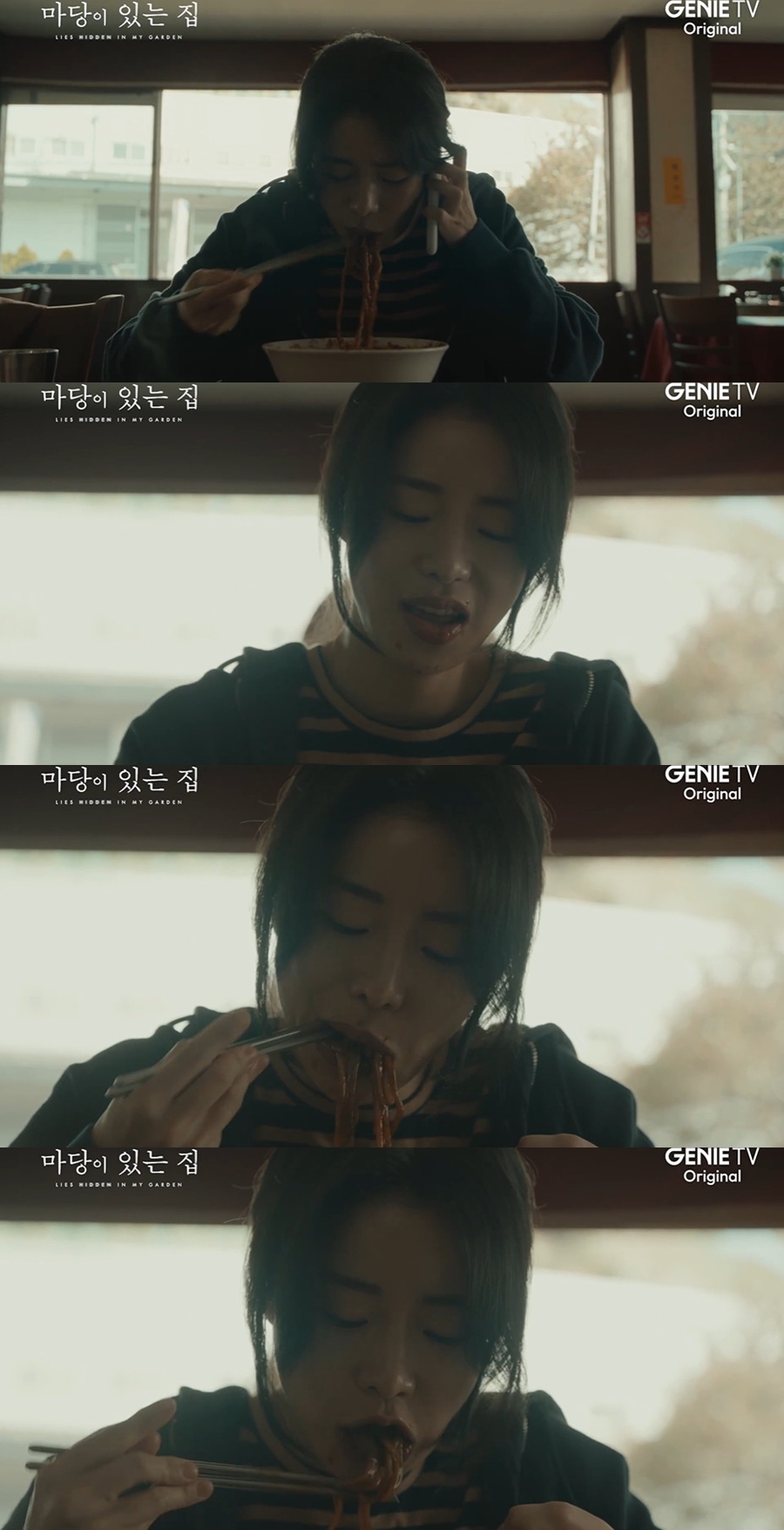 Lim Ji Yeon is garnering much attention for her mouthwatering mukbang scenes in the Genie TV drama Lies Hidden in My Garden.
In Episode 2, Chu Sang Eun (played by Lim Ji Yeon) enjoys a huge feast after the death of her abusive husband (Choi Jae Rim). She gobbles up jajangmyeon, sweet and sour chicken and fried dumplings at a Chinese restaurant. The restaurant owner notices her and remarks, "What is it? Someone who's been bothering you is finally out of your life? I work right next to the police station, so I can tell just by looking."
Chu Sang Eun was unable to eat comfortably despite being five months pregnant, as she was always with her abusive husband. The scene where she expressed a sense of liberation through an exhilarating mukbang after her husband's death brought joy to many. On the internet, a flood of Chinese food photos tagged with keywords like "Meal after husband's death" and "Meal after escaping domestic violence" emerged.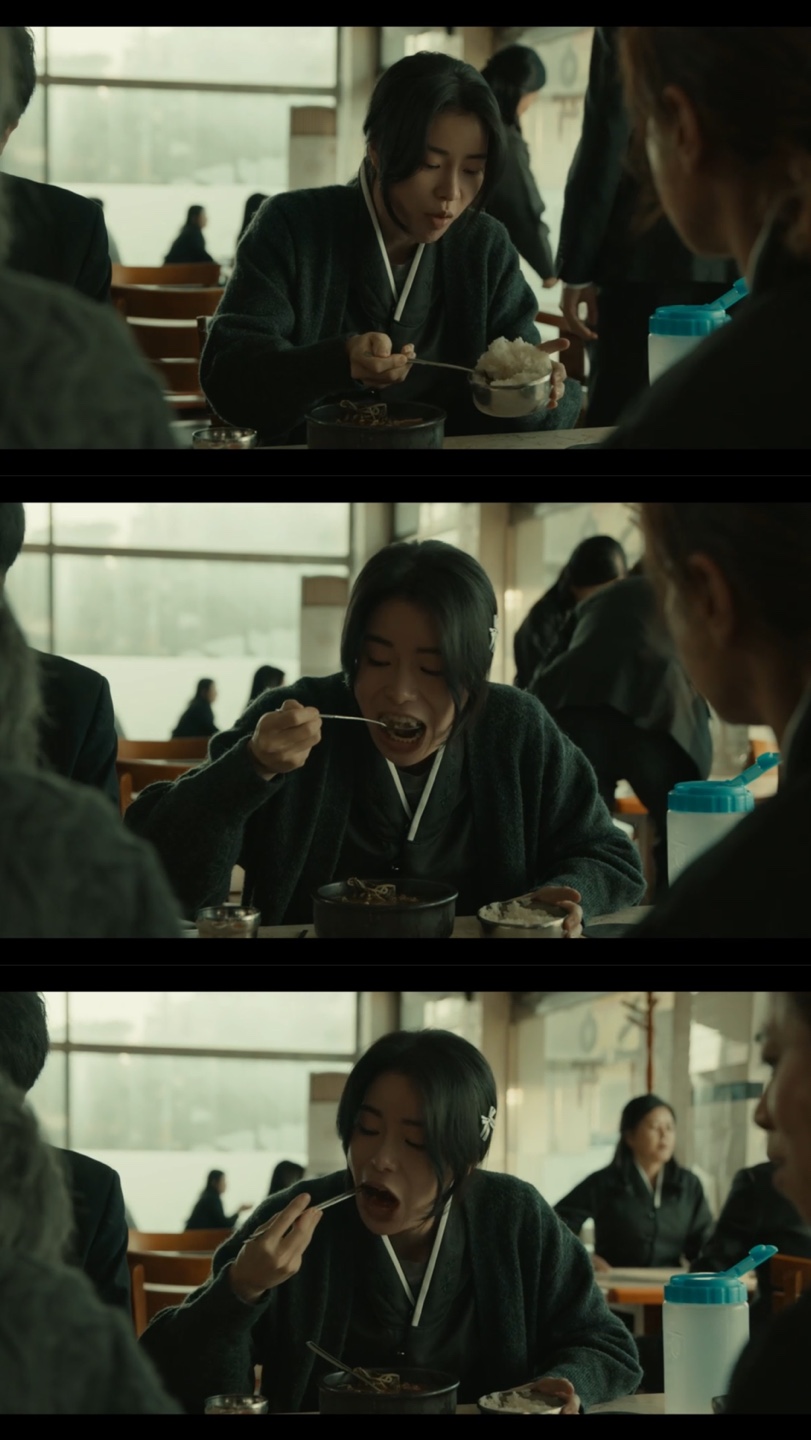 Lim Ji Yeon also had rice soup with kimchi right after the funeral in one scene and took a big bite of a red apple in another, leaving a strong impression on viewers.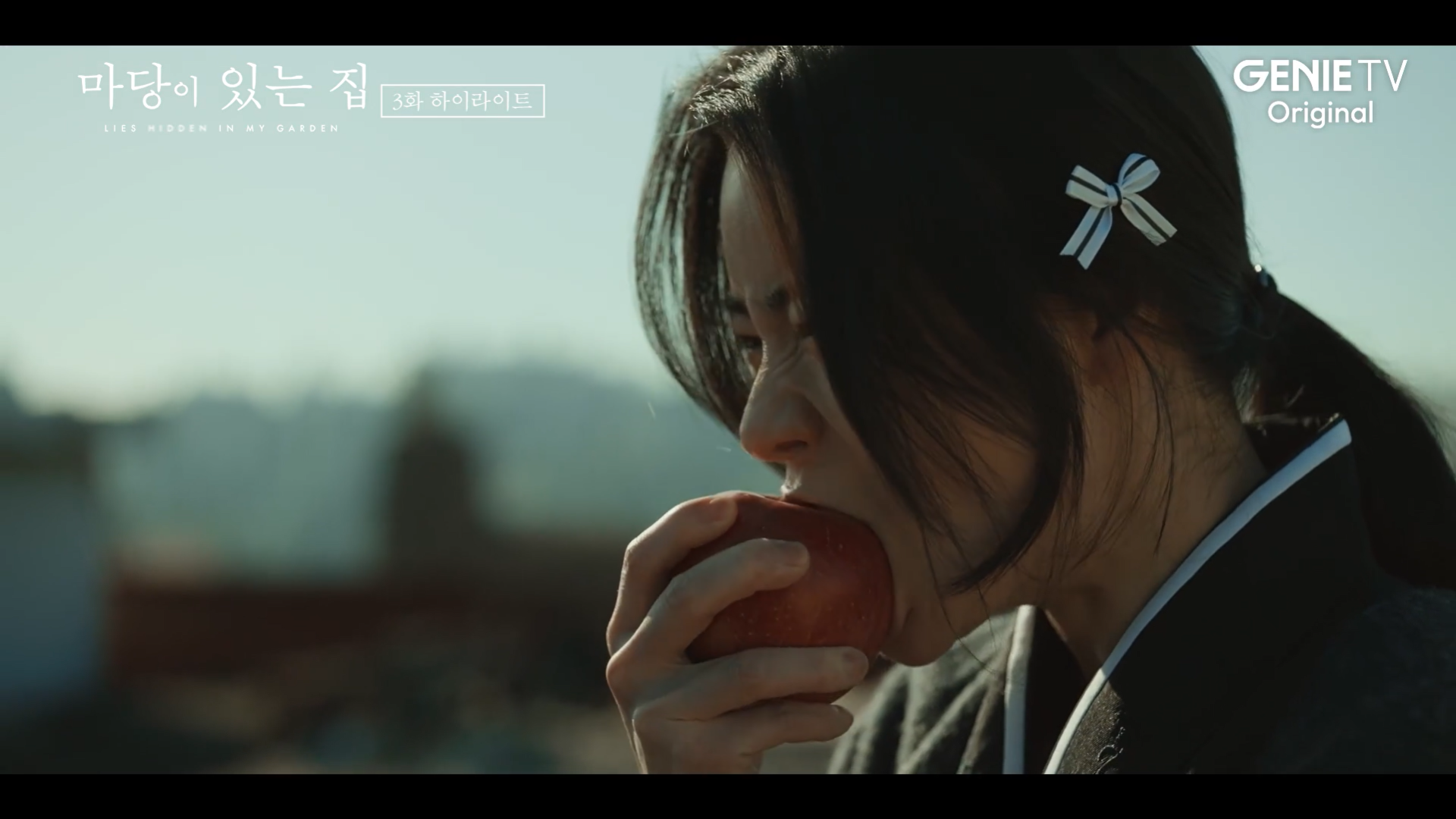 Fans expressed enthusiastic responses by writing, "That liberating mukbang scene kept me replaying it," "That scene made me hungry," and "I ordered jajangmyeon right after watching the scene."
>> 'Lies Hidden in My Garden' Audience Reactions: 'Creepily Interesting', 'So Many Possible Theories'
Source (1)