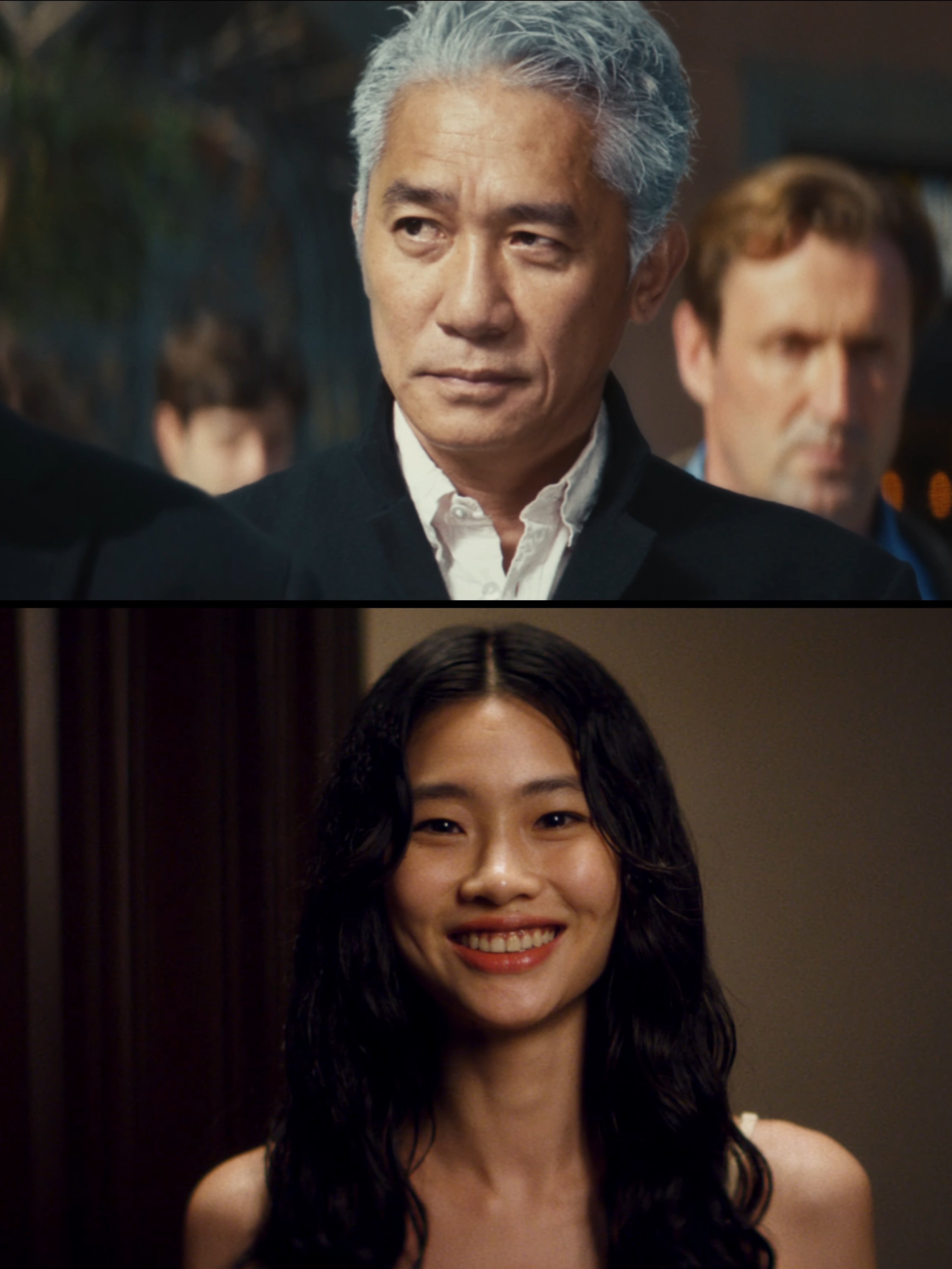 Jung Ho Yeon and Tony Leung are making headlines after their appearance in NewJeans' "Cool With You" music video.
On July 20th at midnight, NewJeans released the official music videos for "Cool With You," the first of the three title songs from their upcoming second EP, "Get Up." The "Cool With You" MV includes both side A and side B versions, with the latter version featuring the new song "Get Up."
The recent video was filmed in Barcelona, ​​Spain, and marks Shin Woo Seok's latest directorial work after "OMG" and "Ditto." The song's storyline takes a modern approach to the Greek myth of Eros and Psyche. Jung Ho Yeon portrays Erros, who chooses love over her status as a god of love. Meanwhile, NewJeans members appear as guardian angels accompanying the god but are not directly involved in the story.
Prior to the release, NewJeans' agency ADOR teased the surprise appearance of two global stars in the upcoming music video. Speculation heightened when BTS' V was spotted with the group members at a restaurant in Madrid, Spain, for three consecutive days. However, it was later revealed that Jung Ho Yeon and Tony Leung starred in the video.
Since its release, the newly unveiled videos have garnered over 4.22 million total views on YouTube as of 8:00 AM on the 20th. The content has been met with explosive reactions, and key terms like 'Cool With You,' 'NewJeans MV,' and 'Get Up' are currently trending on Twitter.
>> NewJeans' Innovative 'Bag Album' Lights Up the Global Music Scene
Source (1)