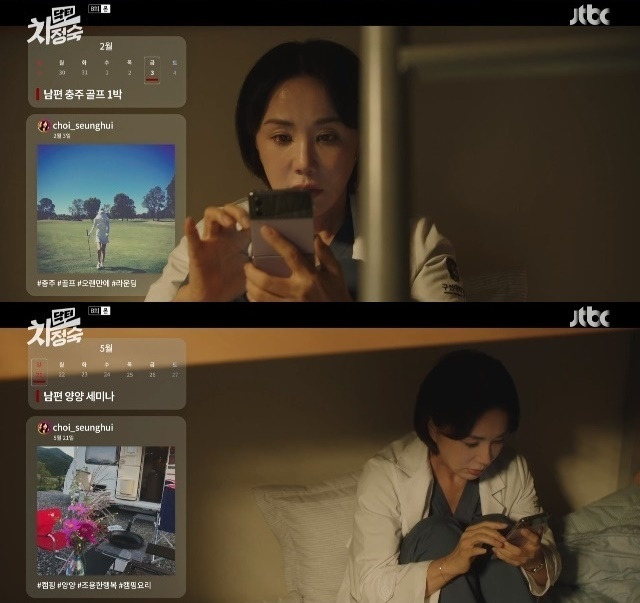 It has been revealed that the Instagram account of Myung Se Bin's character in JTBC drama Doctor Cha actually exists.
Cha Jung Sook (played by Uhm Jung Hwa) discovers her husband Seo In Ho's (Kim Byung Chul) affair with Choi Seung Hee (Myung Se Bin) in the eighth episode of Doctor Cha, which aired on May 7th.
She finds photos on Choi Seung Hee's Instagram account showing the two of them on a date. The dates that Choi Seung Hee traveled overlap with Seo In Ho's golfing, conference, and seminar schedules. Furthermore, the situation becomes even worse when she finds a photo on her Instagram account that showed Seo In Ho's reflection in the mirror.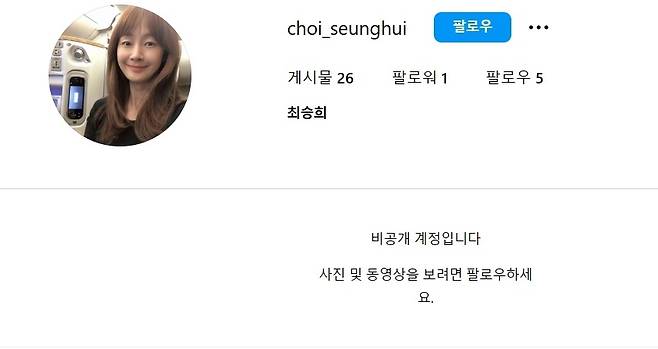 Myung Se Bin's social media account is attracting attention as it actually exists as a private account. The account uses Choi Seung Hee's profile photo and name "Choi Seung Hee," and has 26 posts, 1 follower, and 5 followings.
According to Flix Patrol, Doctor Cha ranked No.8 on Netflix's TOP 10 list in 21 countries as of May 8th.
>> 'Doctor Cha' Beats 'Dr. Romantic 3' in Ratings With Uhn Jung Hwa's Discovery of Her Husband's Affair
Source (1)