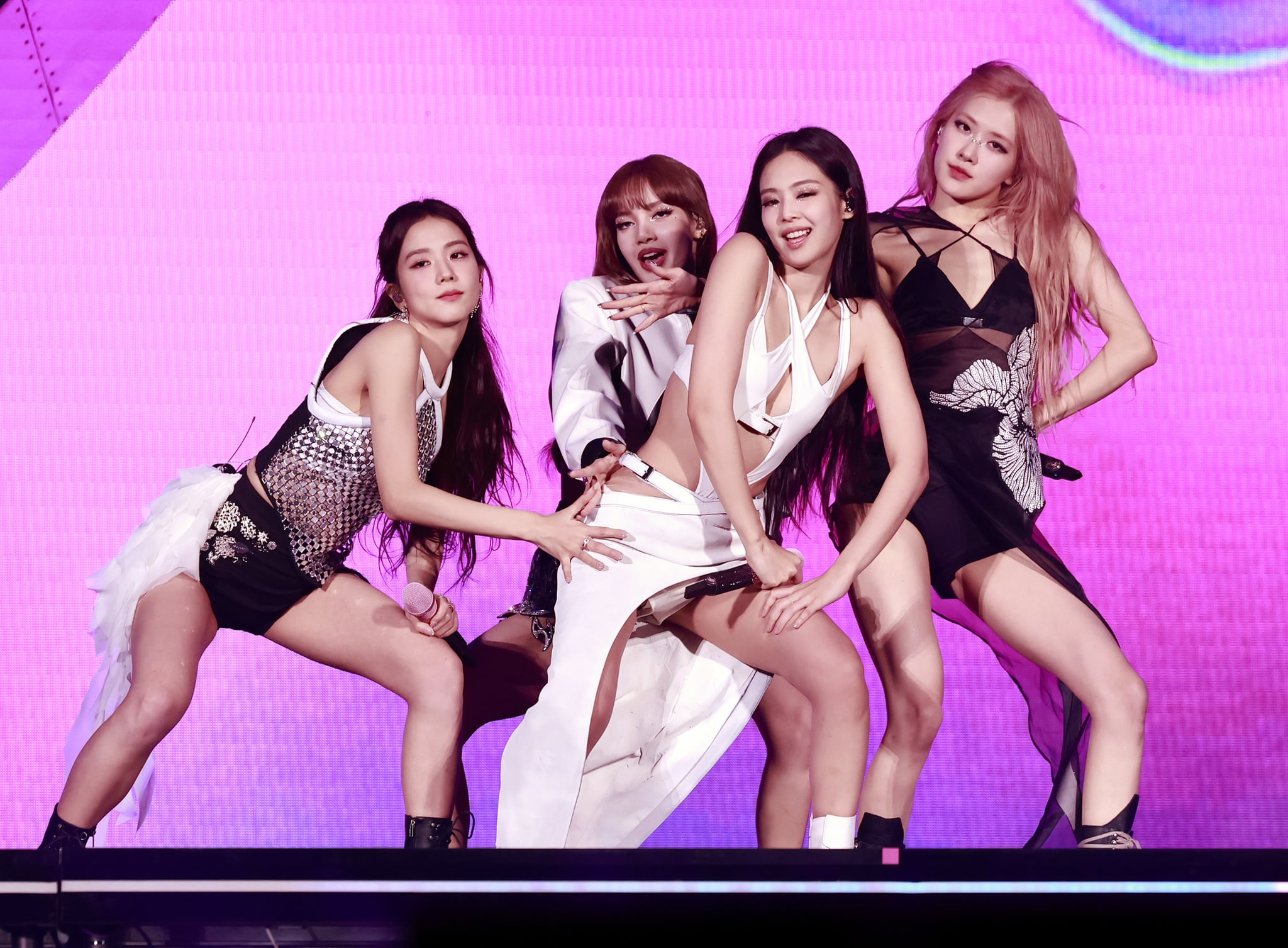 BLACKPINK once again wowed all music fans with their stunning performance.
On the 23rd KST, BLACKPINK took the stage for the second time as a headliner at America's largest music festival, Coachella. The finale stage opened with a dazzling light show that lasted over 5 minutes, and the audience welcomed the group, dressed in pink outfits, by raising their phones, creating a twinkling light scene along with pink balloons.
On a stage decorated with Dancheong (the traditional coloring on wooden buildings and artifacts), the girls opened their performance with a powerful rendition of "Pink Venom" accompanied by a live band. They then pumped everyone more with "Kill This Love."
BLACKPINK carried their powerful performance to the end with "Shut Down" and shared their thoughts on being headliners at Coachella after four years. Jennie expressed gratitude, saying, "We're showing you everything we have." Rosé asked, "Can you believe it?" while Lisa reacted in disbelief, saying, "There are audiences all the way to the back."
Rosé also revealed her excitement, saying, "Coachella was a dream stage for us who came from Korea. We were able to achieve our dream." Lisa agreed, calling it "amazing."
Jisoo said, "When we came here four years ago, I was so overwhelmed that I didn't even realize how many people were here. Today, I actually saw so many people, and although there are some regrets about our preparation, I had so much fun performing on stage. I'm truly grateful. Coachella, I love you."
Many praised the perfect blend of Korean beauty and the dazzling performance, highlighting the synergy between YG's stage production and BLACKPINK's live performance. The LA Times praised the performance, stating, "Since Beyoncé made history in 2018, this is the biggest and most intense stage production we've seen."
Meanwhile, BLACKPINK will now embark on their biggest world tour to date, with stops in Paris, four cities in North America, and a historic appearance as the first K-pop act to headline the BST Festival in Hyde Park.
Source (1)