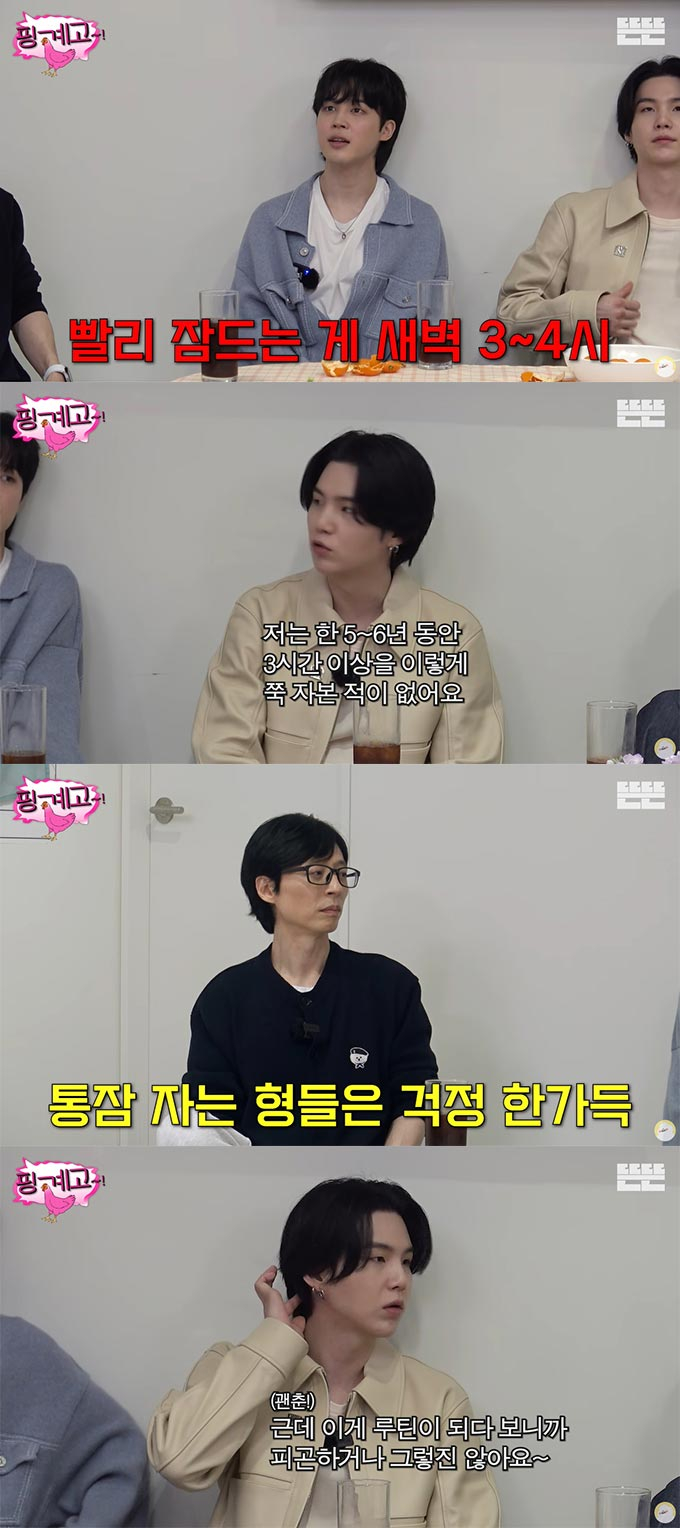 Jimin and Suga from the K-pop group BTS recently made a guest appearance on the YouTube channel Ddeundduen, where they engaged in conversations with hosts Yoo Jae Suk, Ji Suk Jin, and Jo Se Ho on a variety of topics.
During their appearance on the YouTube channel, Yoo Jae Suk asked BTS members Jimin and Suga if their families had reacted differently towards them after they became popular. Jimin shared, "My dad has become a bit more cautious with me, keeping his complaints to himself instead of nagging me as he used to do." He added, "My mom and I have similar personalities, so we rarely get angry with each other."
Although my dad and I tend to argue about once a month, we always manage to reconcile and patch things up before the end of the day."
When asked about how much they practice dancing every day, Suga replied, "I came to Seoul with no experience at all, so I had to undergo intense training for six months before my debut. I used to dance non-stop, except when I needed to sleep or eat. I'm more used to it now, so I usually practice for around three to four hours daily. However, I make sure to stick to this routine every day for two consecutive weeks."
He added, "Back then, our agency was also very desperate. Whenever we reviewed our dance, we had to make sure that our hand movements were in sync with each frame unit." Jimin elaborated, "We even made sure to look at the same spot. Our producer was pretty tough on us."
When asked about their bedtime routines, Jimin said, "When I go to bed early, I sleep around three or four o'clock in the morning." Suga also stated, "Same with me. I've gotten used to taking naps, and I haven't slept for more than three hours in the last five to six years." However, Jimin revealed that he sleeps well, unlike Suga, bringing laughter to the set.
>> BTS Suga and IU Reunite for New Collaboration 'People Pt.2'
Source (1)