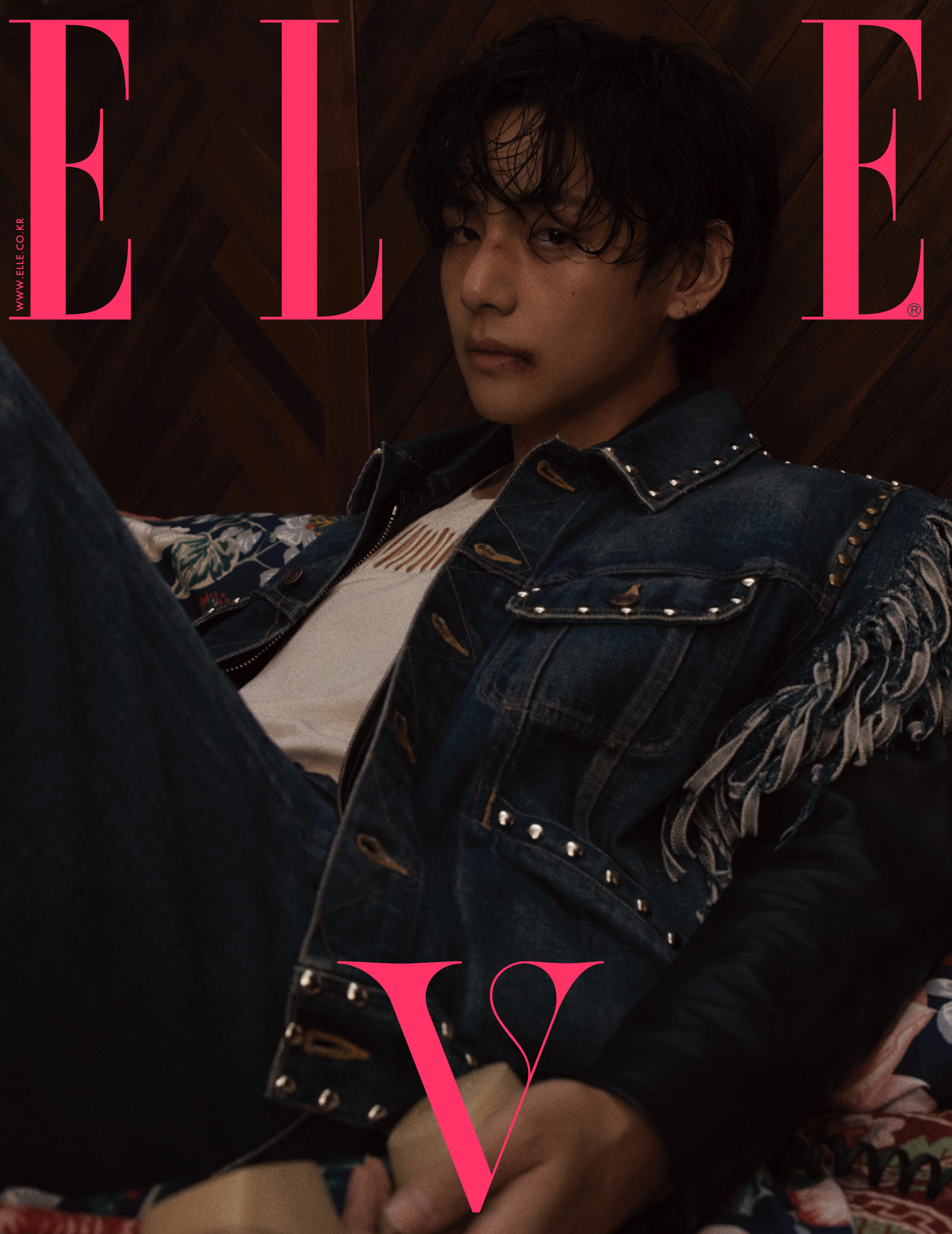 BTS member V  graced the cover of ELLE's April issue.
V has been making headlines for his appearance on Jinny's Kitchen. The singer recently shared his experience filming the show, saying, "I think watching a variety show as a viewer is one thing, but actually starring in one is a completely different experience. But, you know, my close friends were also on the show and they said they had a blast, so I decided to give it a shot." When asked about any new discoveries he made while shooting the show, he replied, "I actually discovered something new about myself while filming the variety show. I realized that I'm quite a quick person. I usually speak and move slowly, but when it came to doing dishes, I felt like I was very quick."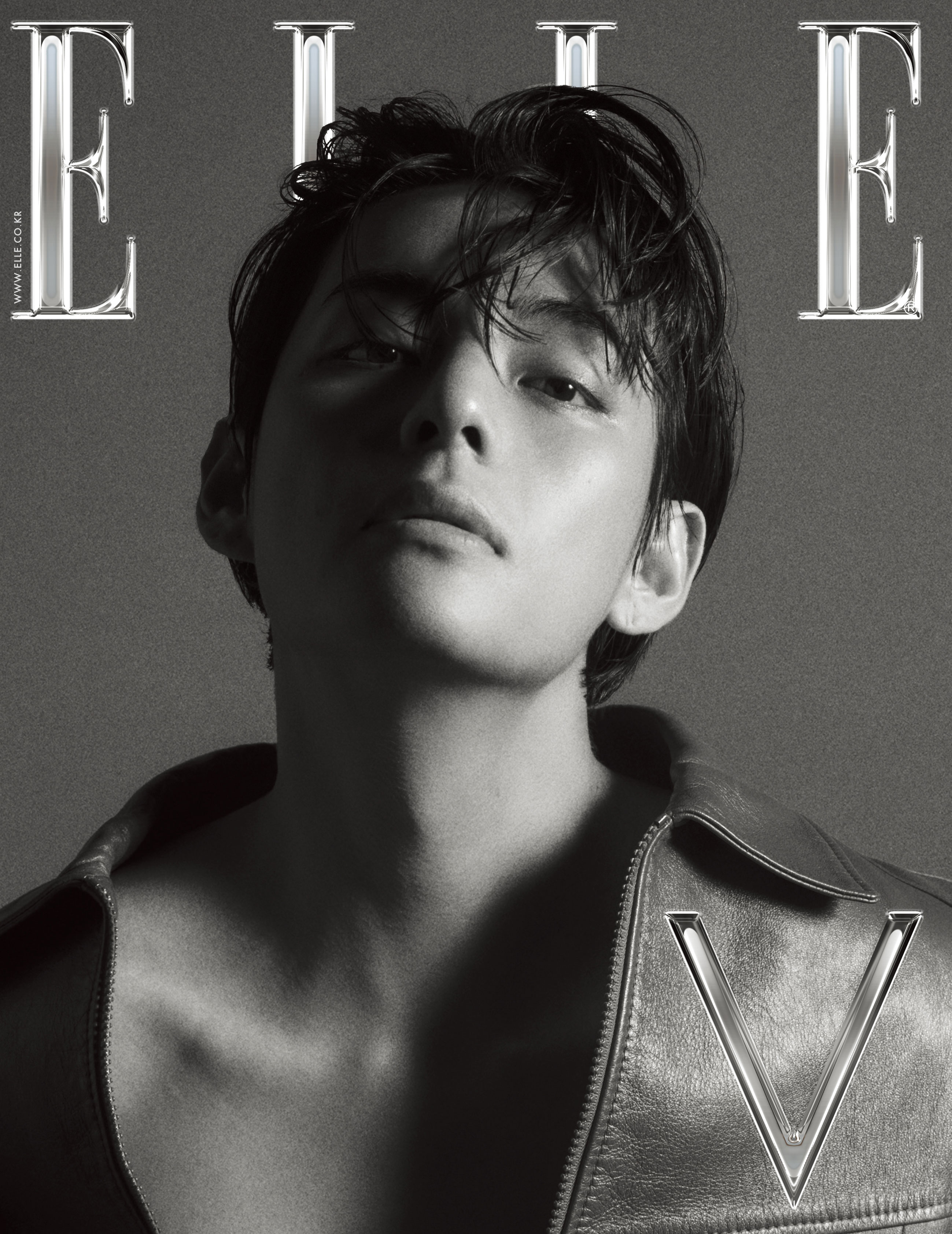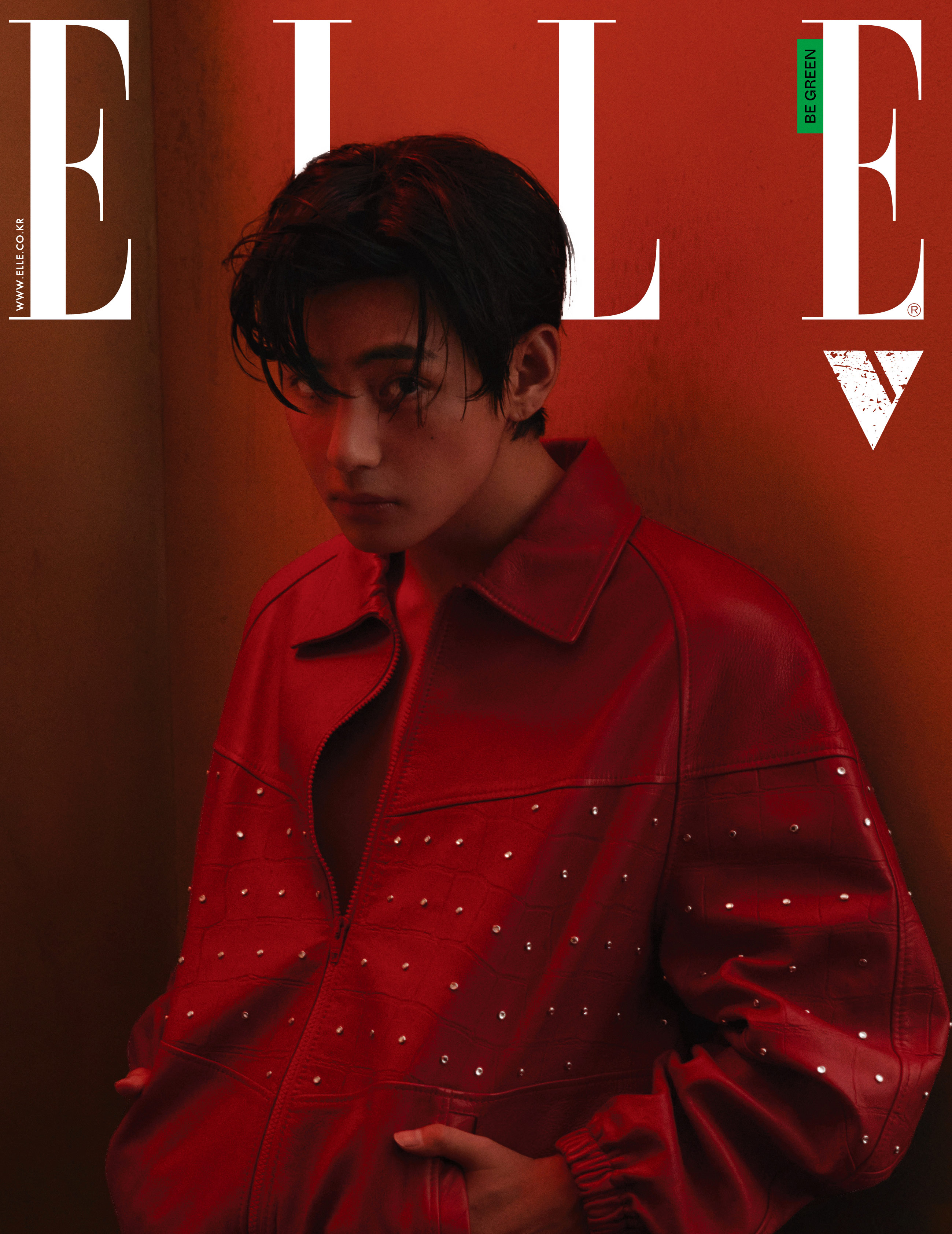 Regarding his individual music projects, he shared, "I think being ambitious keeps me motivated. Turning a song that you enjoy into a complete work is a very challenging task. I had given up a few times during the process for several reasons, but I have been doing my best."
He also shared about a time when he experienced significant personal growth. "I felt like I was able to grow a lot by reading the letters that ARMYs shared with me, in which they talked about their different life stories. Learning about their professions, what currently brings them happiness, and what efforts they are making gave me a lot of strength," he revealed.
Source (1)