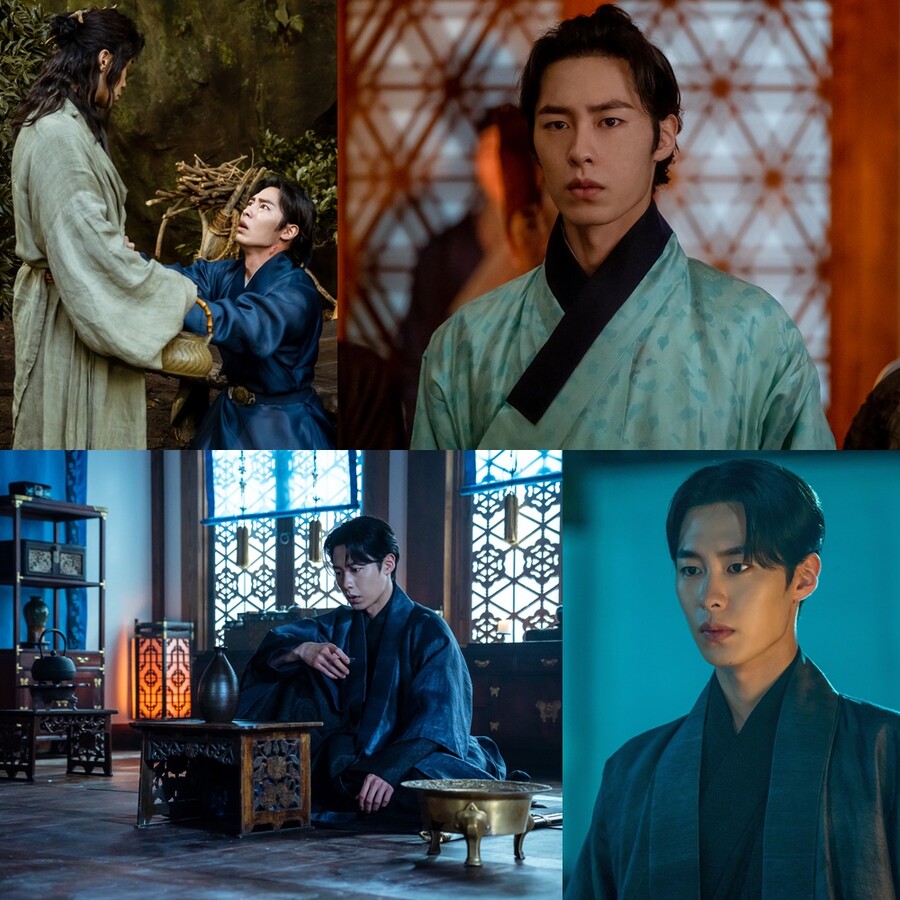 Lee Jae Wook has turned into a monster hunting down monsters.
Alchemy of Souls is a fantasy romance drama set in a country that doesn't exist in history or on maps. It follows the protagonists whose fate has been twisted due to the soul-shifting magic. Set three years after when Part 1 ended, Part 2, aka Alchemy of Souls: Light and Shadow, tells the story of the mages and Jang Uk, who's returned from the dead.
The first thing that catches the eye about the new season is the transformation of Lee Jae Wook, who's turned dark. Jang Uk, who's scrubbed all his playfulness in Part 1, explodes his dark energy, hiding sadness and pain behind his cold expression.
In Part 2, Jang Uk hunts down monsters with the sword that his lover has plunged into him. Having lost everything, he lives the world of the mages alone with pain in his heart. In particular, he is struggling with the power of the ice stone stuck in him (as the teaser showed). Will he be able to escape the darkness and meet the only light that'll let him live?
The production team shared, "Lee Jae Wook swallows the pain of losing everything and transforms into a spiteful monster that hunts down other monsters. This difference Lee Jae Wook will draw with his solid performance will make the drama even more exciting."
Meanwhile, Alchemy of Souls: Light and Shadow will premiere on December 10th.
Source (1)