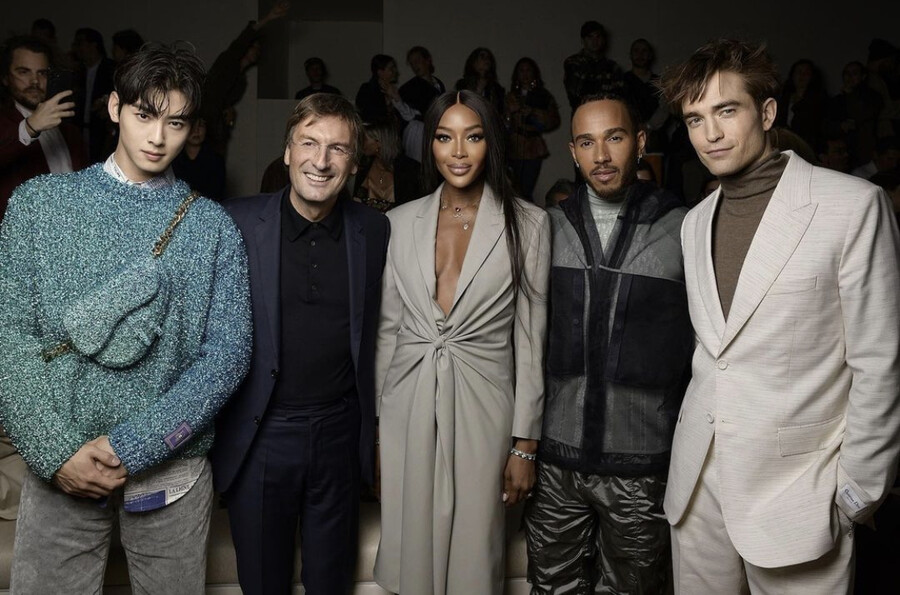 ASTRO's Cha Eun Woo was spotted with some of the big names in Hollywood at Dior's latest fashion show.
Naomi Campbell posted a picture of herself with Cha Eun Woo on her Instagram with the caption, "So divine and breathtaking, and historical all at the same time. First ever show at the pyramids in Egypt!"
Reports say that Cha Eun Woo attended Dior's Men Fall 2023 fashion show in Cairo, Egypt, on December 3rd. 
One of her photos shows the K-pop star posing alongside Dior's CEO Pietro Beccari, Naomi Campbell, Formula One racing driver Lewis Hamilton, and actor Robert Pattinson.
The idol also uploaded a video of himself with Robert Pattison on his Instagram Stories a day later.
The short clip created a buzz as it had him and Robert Pattison having a friendly chat, with the Hollywood star putting his arm around his shoulders. 
After watching the clip, fans rushed to the comment section and wrote, "He looks stunning even with Robert Pattison" and "His looks are that of a global star."