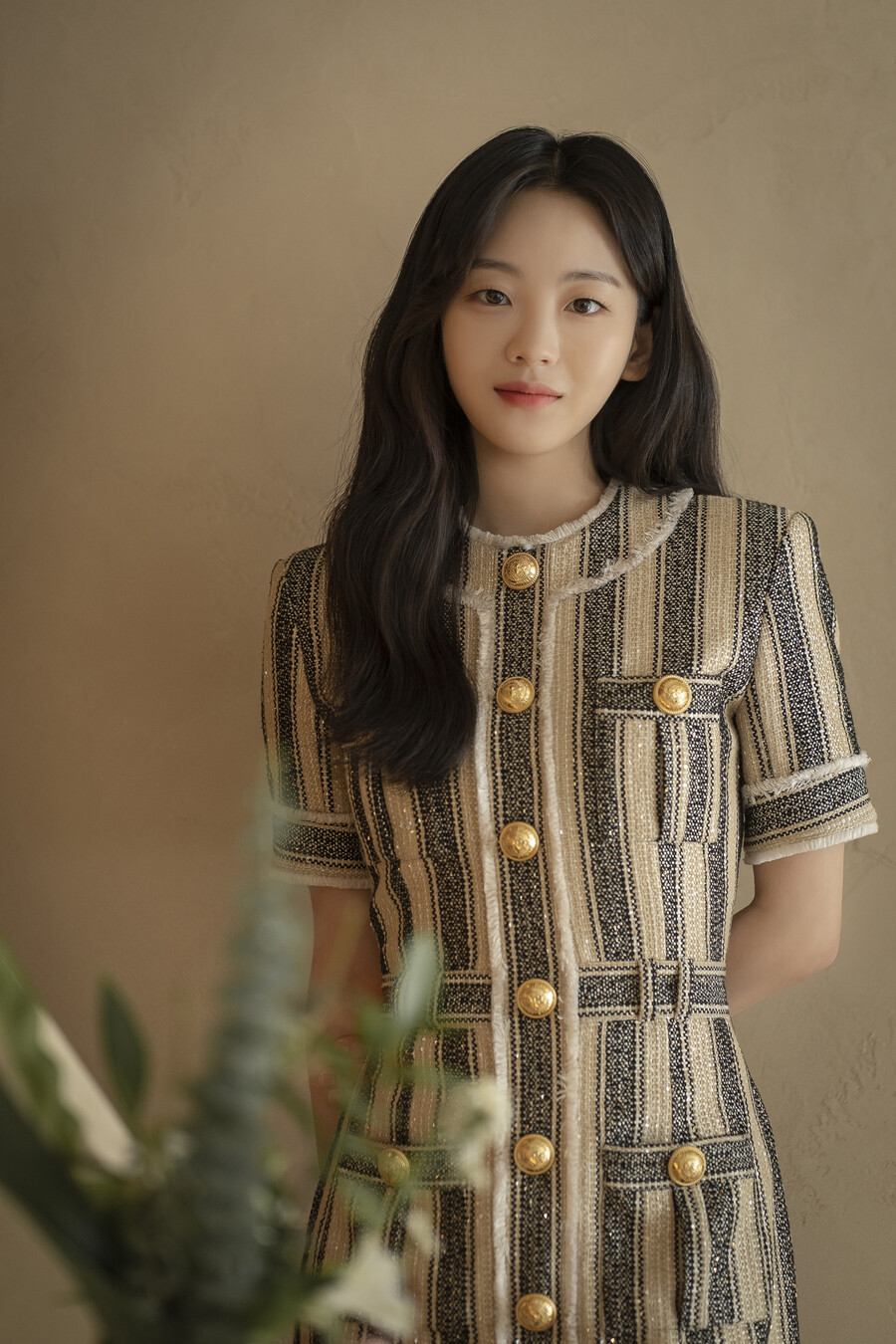 Cho Yi Hyun sat down for an interview about her upcoming romance film Ditto.
She recalled the VIP premiere and said, "I felt blessed and grateful to have so many good people around me. All of Us Are Dead cast members, as well as Seolhyun and Hong Ji Yun, whom I met through My Country: The New Age, came to the event."
She continued, "Momoland's Nancy is one of my best friends. Despite her hectic schedule, she came to say hi to me at the premiere event. Having such good people around me is a blessing. I'm looking forward to meeting new people in the next project, which makes me want to work harder."
Cho Yi Hyun is the youngest on set among all other cast members, including Yeo Jin Goo, Kim Hye Yoon, Na In Woo and Bae In Hyuk. "I like being the youngest on set," she said with a playful smile. "Being the youngest gives me excitement more than pressure. It makes me think, 'this project will make me get the love I want from my co-stars.'"
She commented, "When I was filming My Country: The New Age, Seolhyun and Hong Ji Yun took care of me a lot. Seolhyun still calls me 'baby princess.'"
Cho Yi Hyun also shared what it was like watching Ditto for the first time. "It's been three years since I saw myself on screen. It felt so strange. It seemed like I had changed, so I thought, 'I might have become a grown-up,'" she revealed.  
The actress added, "Although we had very few scenes together, everyone made me feel at home on set. So I had lots of fun."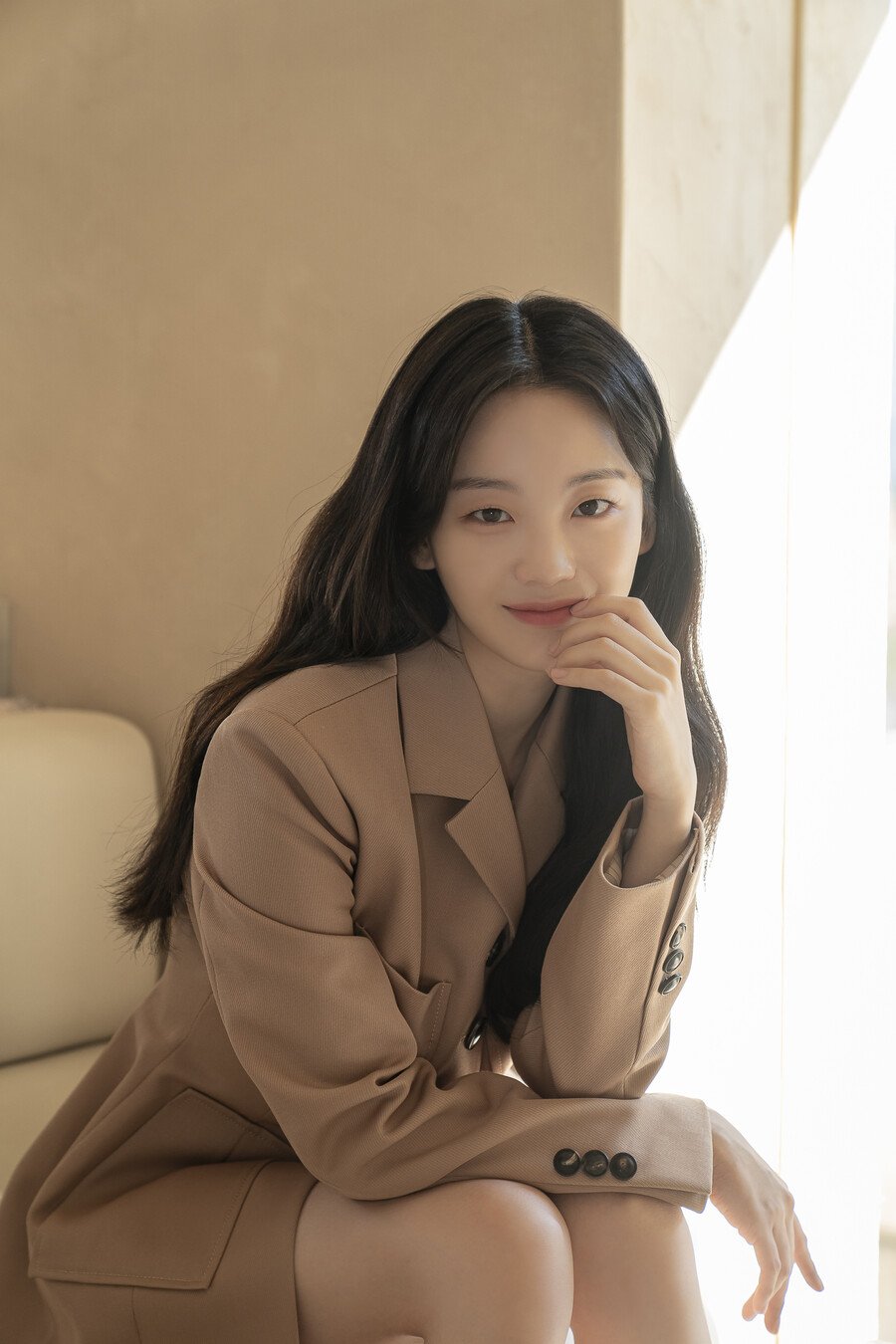 Regarding her character Mu Nee, the actress shared, "I was happy to play a role around my age. Mu Nee is very shy when it comes to love, and I found that I have that in me as well." Yi Hyun also pointed out the difference between the two. She explained, "I think it would be sad if my guy friend had a crush on me. Friendship is amazing, and it's something that you can never get enough of. So I think having a crush on friends would be like saying goodbye to them. If I had such a guy friend, I would probably get into an argument with him."
She referred to the new movie as a gift-like project, saying, "I loved how my Ditto character is different from my All of Us Are Dead character. I have always said, 'I would love to play a character raised in a stable family.' And here I am playing such a character in Ditto."
Lastly, Yi Hyun was asked if she felt any surge in her popularity following the success of All of Us Are Dead. She answered, "When the first episode dropped, I turned off my cell phone and went out for two days. When I turned my phone back on, other actors told me that people recognized them at cafes. So I did not go out since then."
Ditto will hit theaters on November 16th.