Girls' Generation is gearing up for their long-awaited comeback.
On the 5th, Girls' Generation held a press conference to make the release of their 7th full album FOREVER 1. The host of the event was SHINee's Minho.
"Girls' Generation is a fan of Girls' Generation," Taeyeon shared. "It's not easy to gather the opinions of eight girls, but we all have one thing in common. We all love Girls' Generation so much and have the same goal of wanting to protect the team, and that's what drove us all the way here. That's the secret to how we stayed together all this time."
Taeyeon was also asked about SM's KWANGYA (wilderness) concept. "Every SM artist has their own worldview. And we have the worldview of 'Goddess of Sound,' but some of us probably don't know it since we're in different agencies," she answered, giving a big laugh.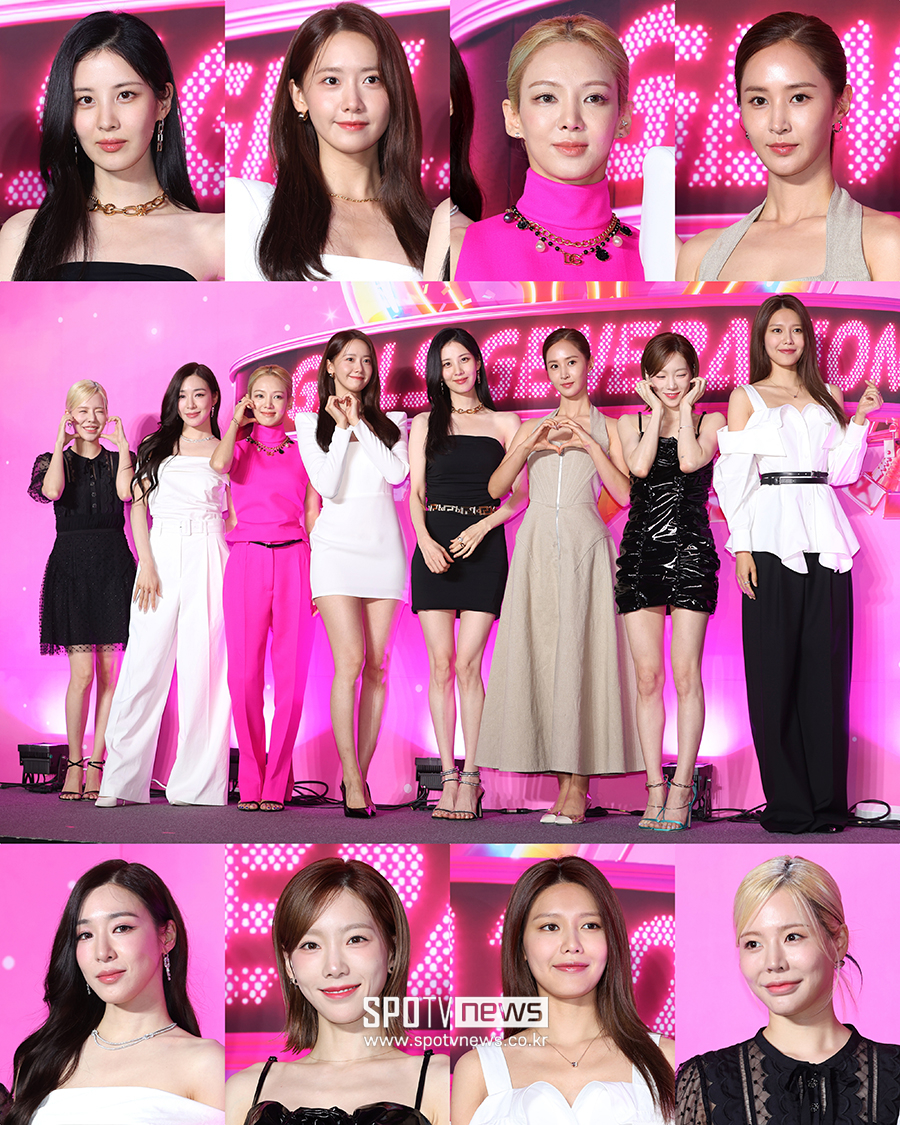 The title track "Forever 1" is part two of "Into The New World," according to Sooyoung. "I wanted it to remind the listeners of 'Into The New World.' I hope everyone can sing it all together," she added.
Moreover, YoonA recalled the day the group recorded the non-title track "Lucky Like That." She explained, "The song is about how you wish for long, you can meet the one you've been missing. As soon as I saw the lyrics, SONEs first came to mind." She continued, "This was the first song that we recorded, and I was the last member to record. After hearing all the members' voices, I felt choked up."