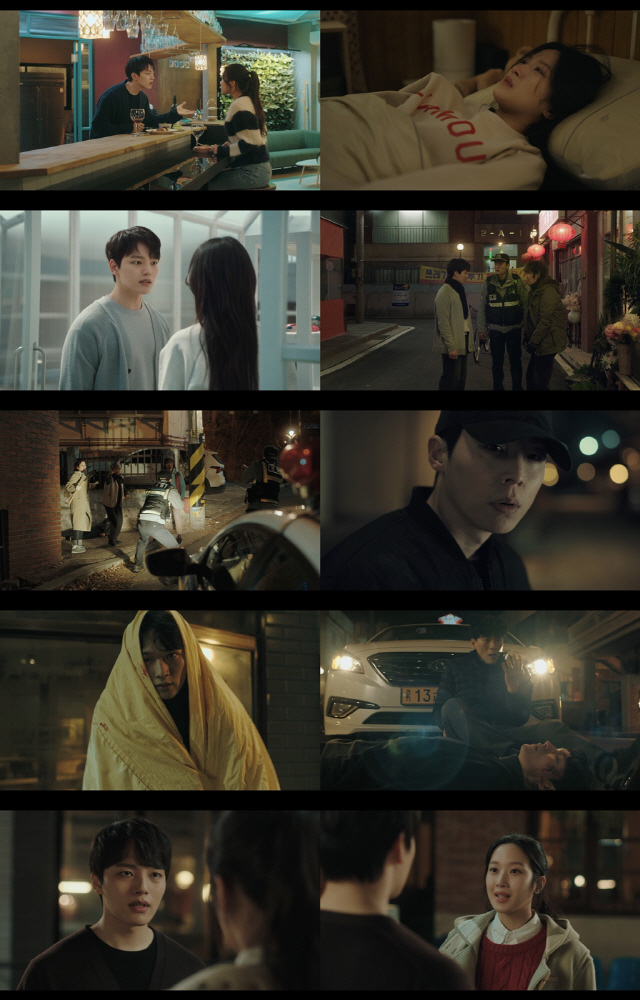 In Episode 4 of tvN's Link: Eat, Love, Kill, Eun Gye Hoon (played by Yeo Jin Goo) learns that Noh Da Hyun (Moon Ga Young) is not his twin sister, according to their genetics test result. He is shocked to learn that she had committed murder, and it flashes back to when he opened the refrigerator but failed to check what was inside due to Cha Jin Ho's (Lee Seok Hyung) sudden appearance.
On the night of the incident, aerobics instructor Jo Jae Suk (Kim Hyun) accidentally witnessed Da Hyun's mom Hong Bok Hee (Kim Ji Young) and grandma Na Choon Ok (Ye Soo Jung) covering up Da Hyun's crime. In return for her silence, Jae Suk asked them to do her a favor as she was sick of living with her abusive husband. As Jae Suk kept blackmailing them, the two were seen deep in agony as they felt for Jae Suk and the situation she is in.
Eun Gye Hoon became more confused as he learned the genetic test results. It turned out that No Da Hyun was not Eun Gye Young. He fell into despair and tried to stay away from No Da Hyun. When he realized one of the knives in the kitchen was missing, he told her that the stalker might be alive. Thinking that he gave her the cold shoulder, she tears up as waves of bitterness and disappointment suddenly washed over her. As he expected, stalker Lee Jin Geun (Shin Jae Hwi) managed to escape the refrigerator alive and ended up being hit by a taxi.