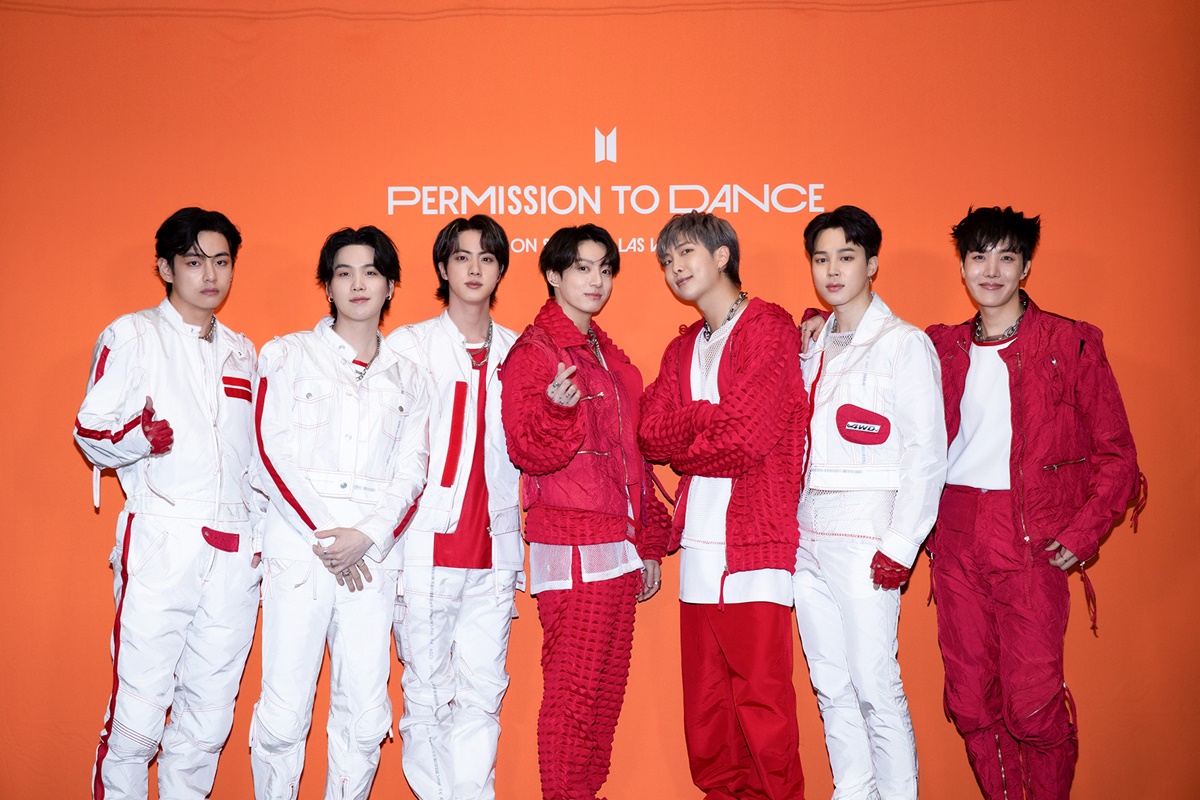 BTS will be meeting with President Biden.
The White House announced on the 26th that BTS would attend the May 31st event held at the White House. The group will address rising anti-Asian hate crimes and discrimination at the event. The White House stated, "The group will discuss the importance of diversity and inclusion and BTS' platform as youth ambassadors who spread a message of hope and positivity across the world."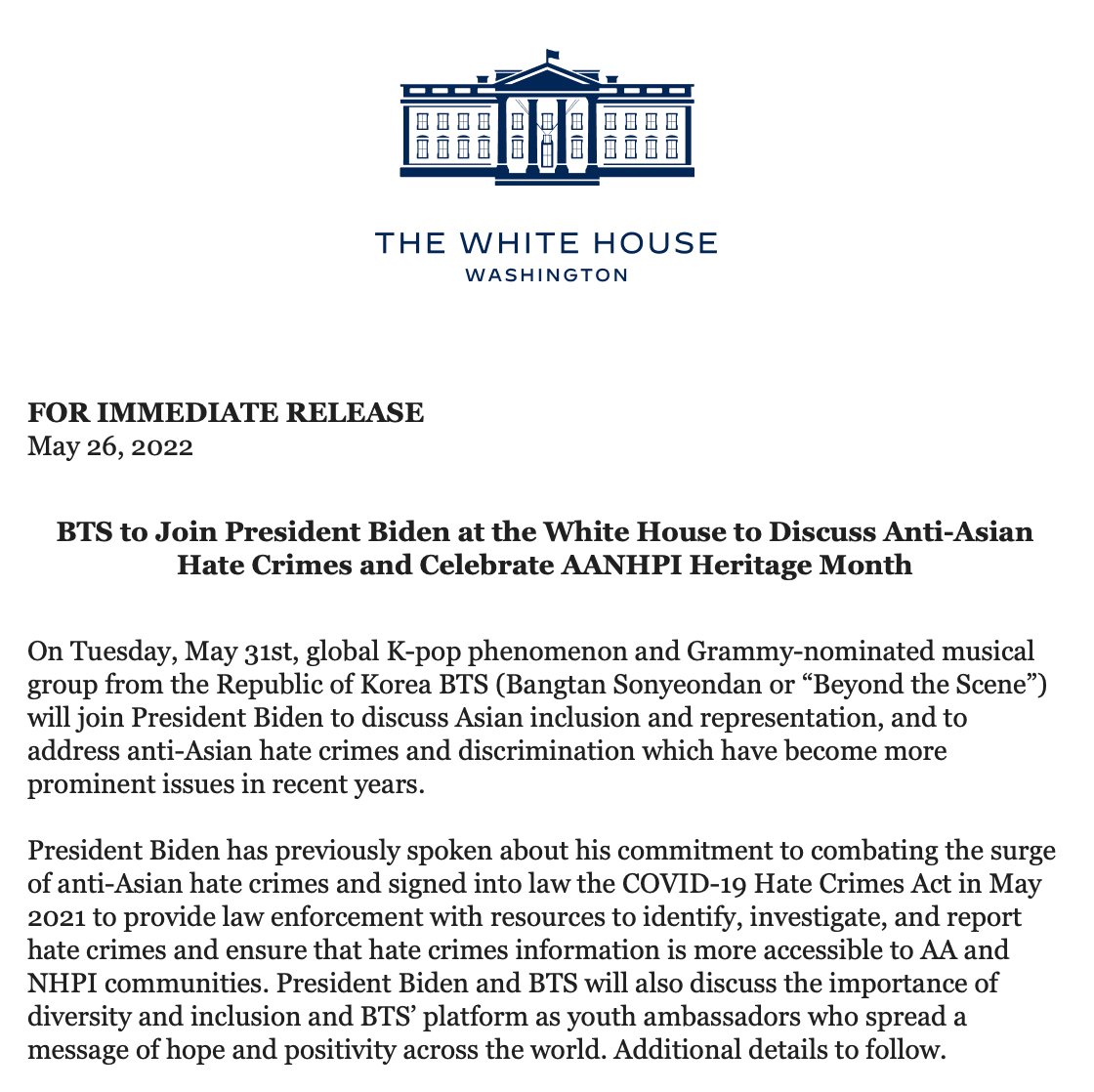 Big Hit Music announced that BTS would leave soon for the United States to attend the event. The official statement released on the 26th says: "BTS is in talks to rearrange their schedule as they are heading to the event."
The superstar group has attended three U.N. General Assembly meetings, starting with global youth representatives in 2008 and speakers at the 73rd U.N. General Assembly held in New York.
Meanwhile, the K-pop act will release their new album Proof on June 10th at 1 PM KST. Composed of three CDs, this upcoming anthology album will embody nine years of their musical journey since their debut.
Source (1)